Um, "Bachelor In Paradise" Was Once Again A Shitshow And I Need A Cocktail, ASAP
That episode added 84 years to my life.
Happy Monday! Are you here to see the latest shenanigans from those vapid cunts on Bachelor In Paradise? You've come to the right place.
Everyone's debriefing about the biggest scandal to hit the island so far: The Apollo, Simone, and Elora love triangle.
Megan and Jake talk about how damn relaxing paradise is, and that "something has gotta give". This is some interesting foreshadowing to another Canadian dude, Thomas, rocking up to make paradise his bitch.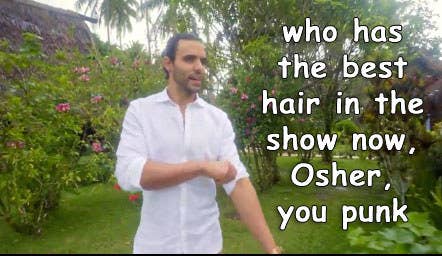 Meanwhile, Michael is still shitting on about how he's a "sparks and fireworks" kind of guy. "Love isn't always served up on a platter," he wisely tells us.
XOXO, bye Gossip Girl, we'll miss you.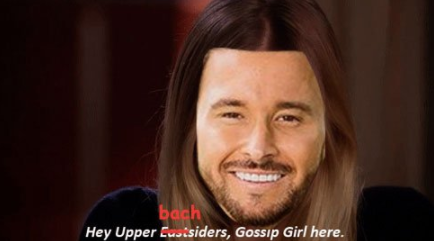 Lisa decides it's ALSO time to get out of paradise and pack Luke up and take him with her.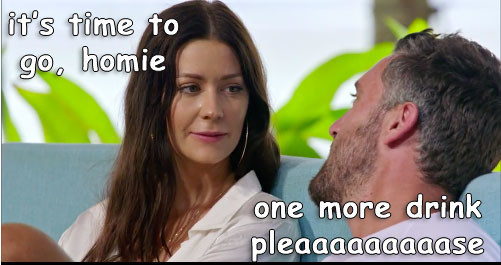 Luke starts crying because he's confused and feels put on the spot, and he doesn't want to leave all the free cocktails... but he does like Lisa.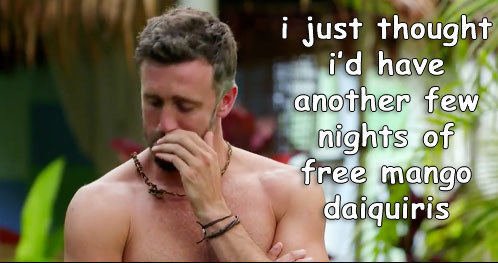 Eventually, Lisa apologises for putting pressure on Luke. They both cry some more and decide to leave paradise together, Luke's balls tucked gently in Lisa's purse.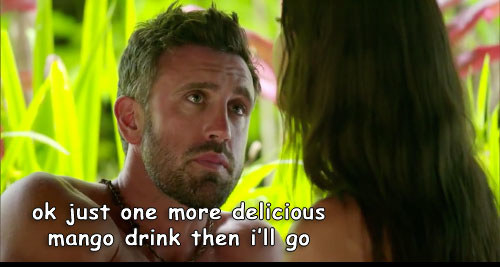 Elora gets a date card and suddenly I realised what the phrase "cat that swallowed the canary" looks like IRL.
Of course, Simone is not impressed.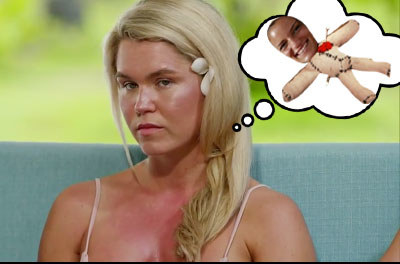 Elora asks what Apollo is looking for in paradise, and he's basically after someone "special" who he can travel with. This is such a funny coincidence because Elora loves travelling, you guys!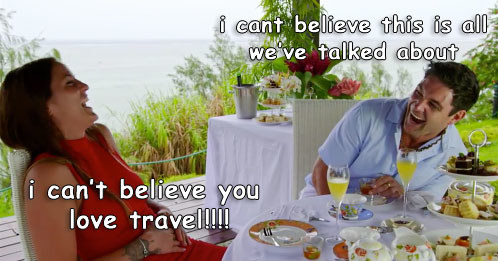 "This could be the beginning of something amazing, and now he just has to let go of Simone," Elora tells the camera, as though she's auditioning for a role in Scream 5.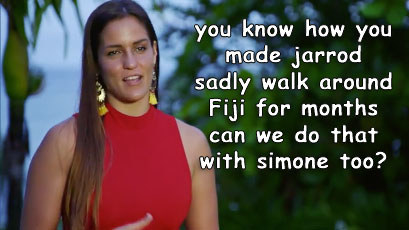 Upon their return however, Apollo makes a beeline for sulky Simone who's chilling at the bar.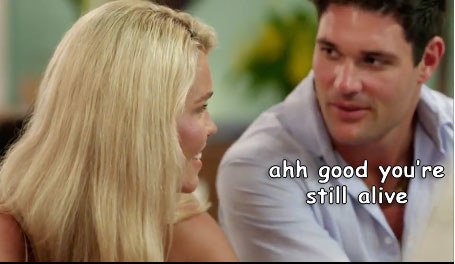 Howie D, aka Thomas, struggles to find someone to go on a date with.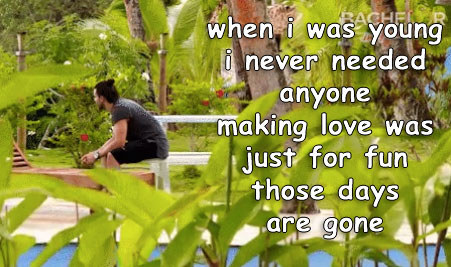 Jarrod, who for once isn't threatened by another man, swoops in to save the day and takes Thomas on a bro date.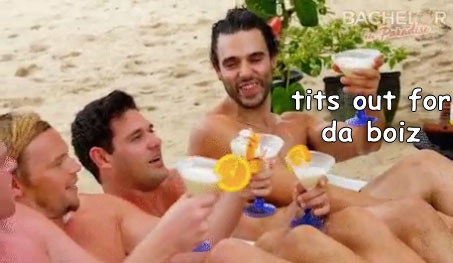 Elora tells the girls she's found a love letter from American Jared.
At the rose ceremony, Ali tells American Jared his love letter to Elora was super sweet, and he's like "wtf are you talking about?"
And the culprit was... Eden?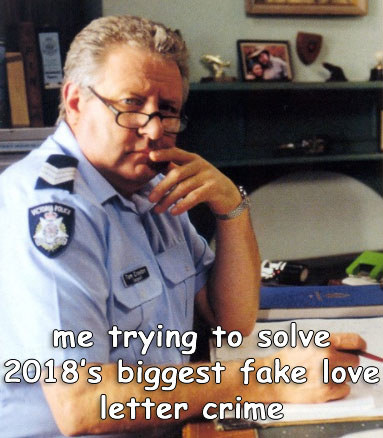 At the rose ceremony Simone gets in first to give Apollo her rose.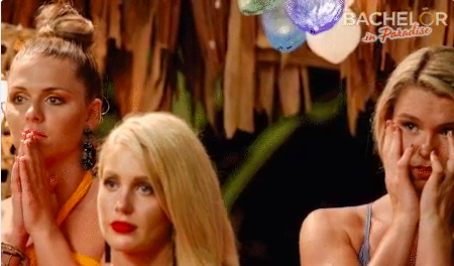 Um. OK. Well. I guess I'll see you tomorrow night. I need to go meditate or some shit.