Here's What Happened On "The Bachelor", Episode 6
God, we're only six episodes in?
Welcome back. Remember how last night Channel 10 savagely ended the episode on a cliffhanger and annoyed all of Australia?
It turns out THAT WHOLE SCENE was... not really that dramatic after all.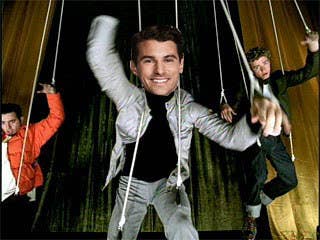 Finally, the producers gave us what we really wanted. Queen Tara got the SINGLE DATE!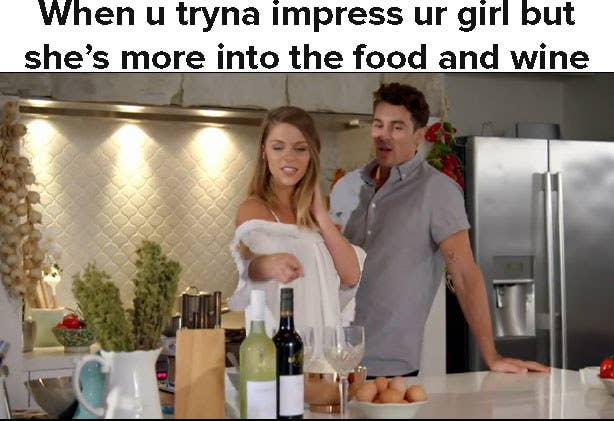 Tara made the discovery that Matty actually has a great butt.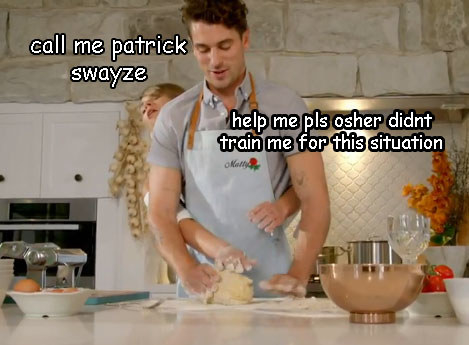 Tara and Matty spend some alone time together and, spoiler, they mack on.
The group date: The one where the producers exploited Simone's fear of heights for dramatic TV.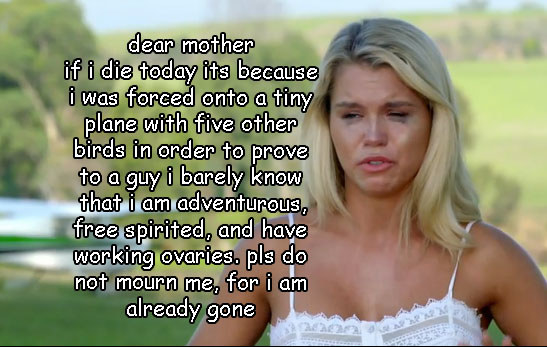 It's all nice, we're having a lovely time, and Elise comes up with an elaborate plan to get Matty's attention at the cocktail party.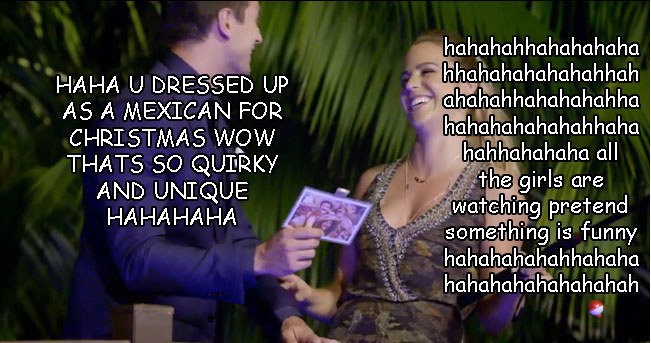 But nice things don't last forever.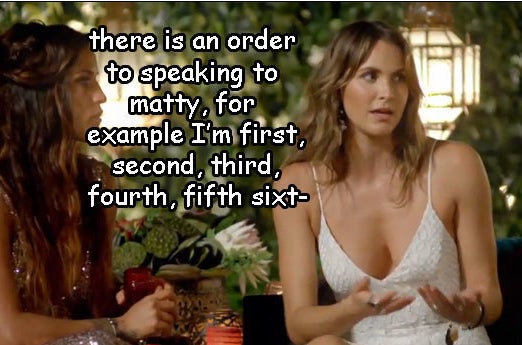 That's why there's no such thing as a packet of Tim Tams that never runs out. My whole childhood was a lie.
Matty and Steph (lmao who?) were off having a private chat, and police officer Michelle was getting a liiiiittle worried because she hadn't talked to him since that time he made them play a board game and she ended up in "jail". With Jen and Sharlene's encouragement, Michelle decided to go interrupt the chat so she could ask Matty how he's doin', and tell him her ovaries were functioning very well.
As she started to make her way, she was held up by Georgia 2.0, Elora, and Simone, who were on Matty patrol. Sharlene (the one with the dark hair who sometimes does commentary and who literally never seems to have any dates or time with Matty), decided this was not on and went in to support Michelle's cause. "This isn't a Ticketek queue," she rightfully pointed out. However Georgia 2.0 was very adamant there IS an order thank you very much, and no one could jump the line in order to get the Gold Class seats. "I do think there becomes an order," Georgia 2.0 stated like we didn't hear her the first time, and as though they were now in the queue for limited seats at a Beyoncé concert. As the girls argued amongst themselves, Jen took her opportunity to swoop in and go grab the man himself, in perhaps the funniest move she's done all season.
Time for another white girl to get eliminated. :( :( :(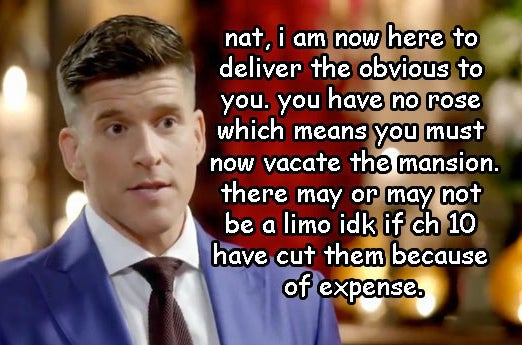 I was kinda hoping for a savage three-girl drop (my new single, coming this September), but alas Matty only decided to say goodbye to one. Au revoir Nat, we'll miss you, your laugh, and your farts.
Next week: Omg you guys, Matty's sister is tired of lurking behind the bushes and forces her way into the mansion.