Here's What Went Down On Episode 11 Of "The Bachelorette"
Sophie, please, don't choose any of these men.
Hi, me again! I know, I'm like that annoying door knocker who hasn't got the cue to leave yet, and is still harping on about Jesus.
We're at the episode where Sophie has long, deep thoughts while looking at the ocean, as though a trio of dolphins are going to jump out and say, "Pick none of these trash men, Sophie! You can do better!"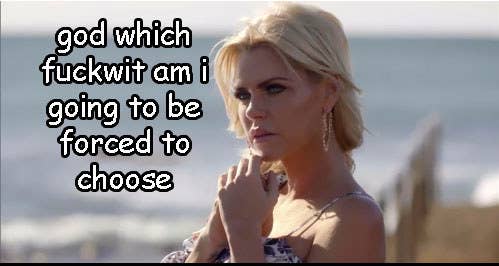 Date number three: Apollo
Well, we all knew what was going to happen in the rose ceremony.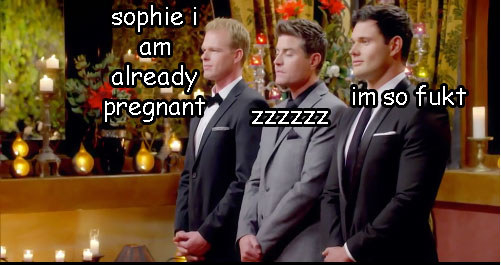 We said goodbye to Apollo!