17 Times Ja'mie King Summed Up Your Night Out
"I don't want to look slut, but sort of semi-slut."
1.
When you're getting ready.
2.
When you start talking about your ex at pre-drinks.
3.
When things start to get hectic at pres.
4.
When your friends take a photo just before you go out, but you don't look good in it.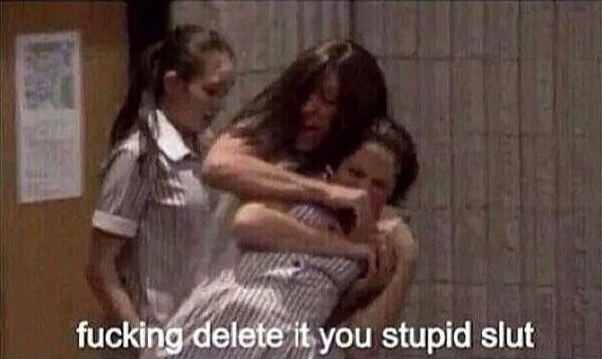 5.
When you get enough liquid courage to text your crush and ask them out.
7.
And you just can't shake it.
8.
When someone pushes into queue when you're lining up for the club.
9.
When you first walk into the bar.
10.
When you're drunk and just really feeling yourself.
11.
When you get in a fight with a random while lining up at the bar.
12.
When you spot a cute person at the club...
13.
...and eventually make your move.
14.
When you're on the dance floor and someone runs into you.
15.
When your fave song comes on.
16.
When the playlist is lit and you really let loose.
17.
And when you're saying goodbye to your friends at the end of the night.