Hi, me again. Much like the Lord, I rose from the dead this long weekend... but only to bring you the latest recap from Episode 3 of Bachelor In Paradise.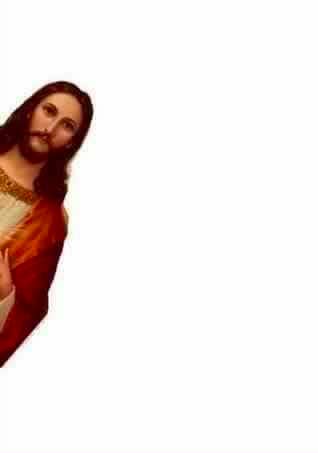 We open with Keira reading out tarot cards to Uncle Sam. Because he's "spiritual" Michael also decided to get in on this action.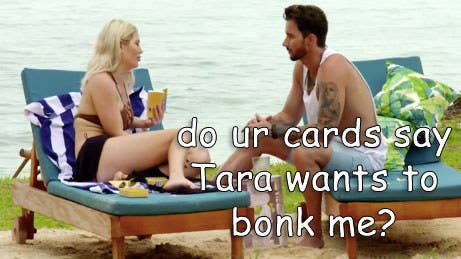 Elsewhere, Flo is ranting and raving about giving Jake a rose.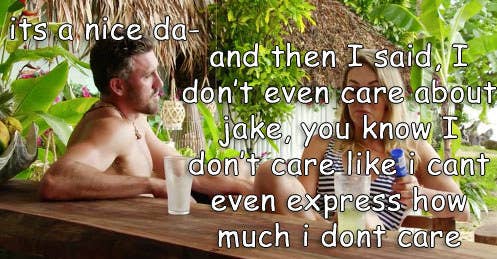 Michael can't remember who he's going on a date with.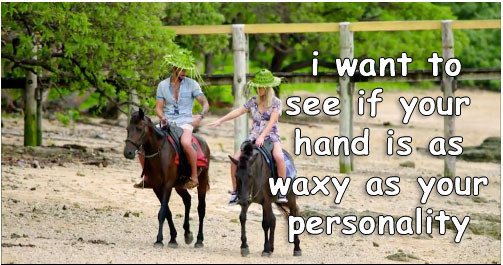 Jarrod, who has been walking the slowest, longest loop around Fiji for months, bounces through the doors of paradise.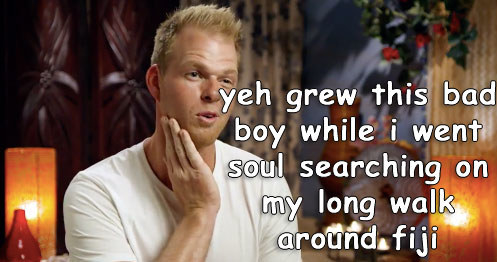 Jarrod also has a date card. "Whoever Jarrod gives his date card to, better run for cover!" Flo screams at the camera.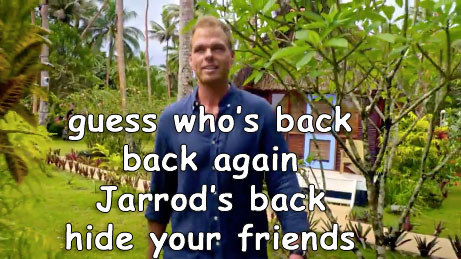 Meanwhile, on Michael and Keira's date:
Enter stage right, Ali, a Bachelor original!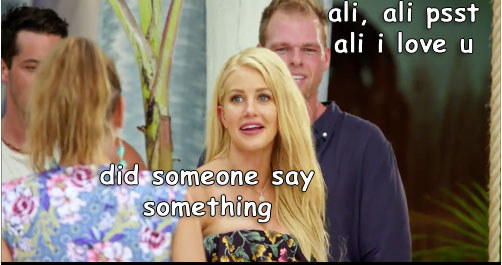 The surprises aren't over yet! Megan (Richie's season) enters paradise. ICYMI, Megan rejected Richie at a rose ceremony and went on to date Tiffany (also from Richie's season).
In a very convenient twist, Megan picks Jake off the menu.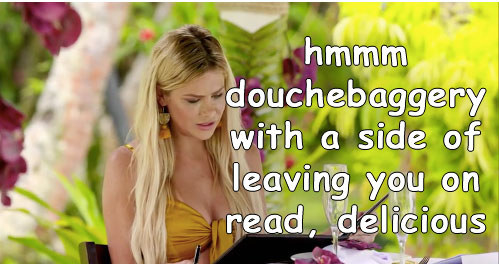 Jarrod and Mack have a passive-aggressive standoff over Ali.
Meanwhile: Uncle Sam and Tara continue to stroke each other's egos with OTT laughing, Michael and Keira return from their boring date, and Keira is stoked to find out Jarrod has made it to paradise.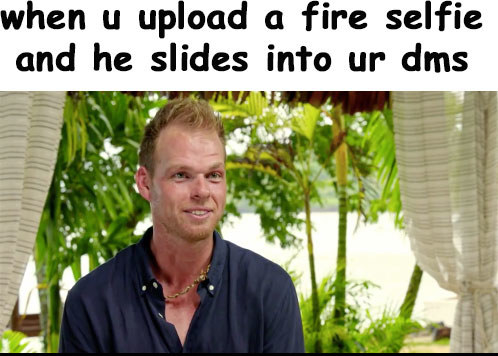 On Megan and Jake's blind date, we find out they've conveniently met before and kept in touch.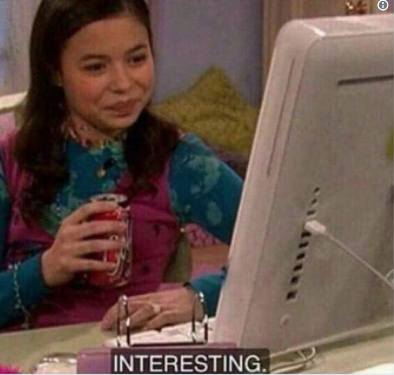 Michael takes Tara off for a chat as he's worried she's been a bit "standoffish" ever since his date with Keira.
Megan and Jake wrap up their dinner date, and make some sex eyes at each other, before walking through the gates of hell.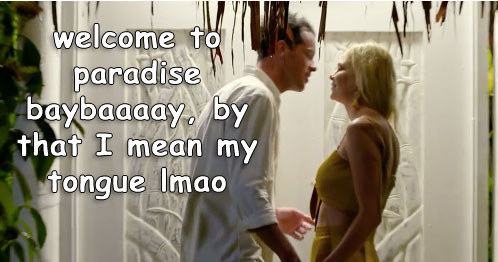 Tomorrow night: Cyclone Flo hits paradise. And, no, that's not a weird reference to my period.