1.
When she asked the important questions.
2.
When she acknowledged hurting "someone's" feelings.
3.
When she had no time for your shit.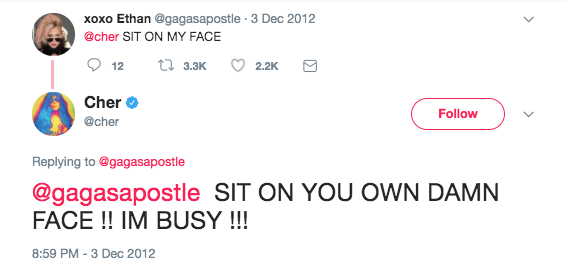 4.
When she used her manners.
5.
When she knew her true worth.
6.
When she expressed her love for Sarah Paulson.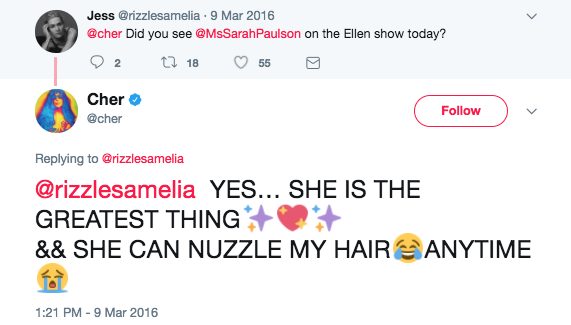 7.
When she spoke the truth.
8.
When she shared this art.
9.
When she let us know the important things.
10.
When she asked a question I ask myself basically every day.
11.
When she shared how she celebrated Madonna's birthday.
12.
When she took pleasure in the latest scientific studies.
13.
And when she questioned Republicans and their bedroom habits.
14.
When she let us know she'd truly make the best president.
15.
When she wasn't afraid to call people out.
16.
When she tweeted that she'd sell her sister for a pool.
17.
Like, seriously.
18.
When she shared her strange cryotherapy experience.
19.
And when she shared her love for another Hollywood icon.
20.
When she realised she had blocked someone's DAD?!
21.
And when she greeted the most important person on Twitter.
Looks like there are no comments yet.
Be the first to comment!