The latest reality show from the Kardashian crew premiered today, with Rob & Chyna giving us a peek into the hectic lives of Rob Kardashian and his fiancé, Blac Chyna.
While we already knew about the pregnancy, the happy couple announced on tonight's episode they're expecting a baby girl!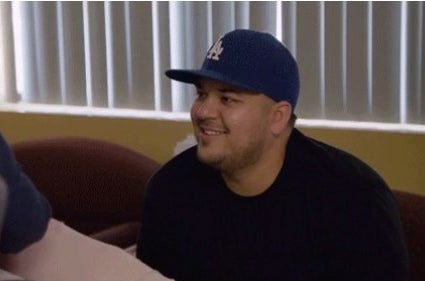 The extended Kardashian family were quick with the well wishes...
...while Rob himself live-tweeted during the premiere, saying how excited he is to become a father.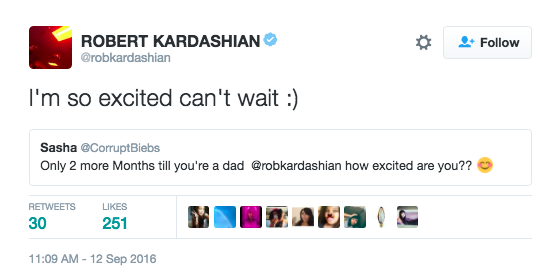 And his happiness with starting a family is evident, with the notoriously private Kardashian saying he's "trying to get back into the world".