1.
When Tony Abbott ate an onion like it was no big fucking deal: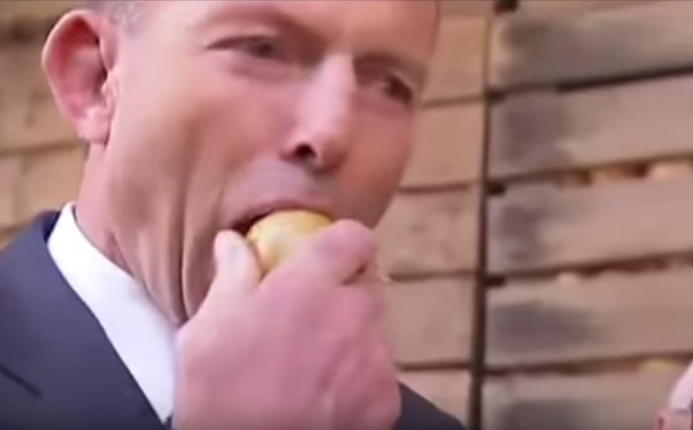 2.
And when he made winking very, very infamous: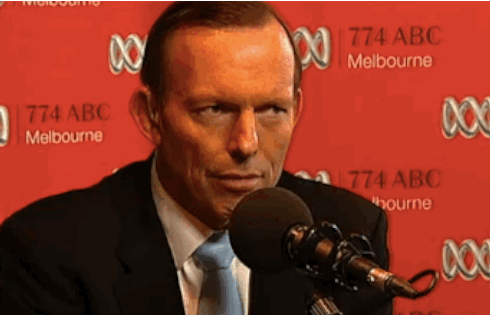 4.
When Sam Dastyari took halal snack packs to the forefront: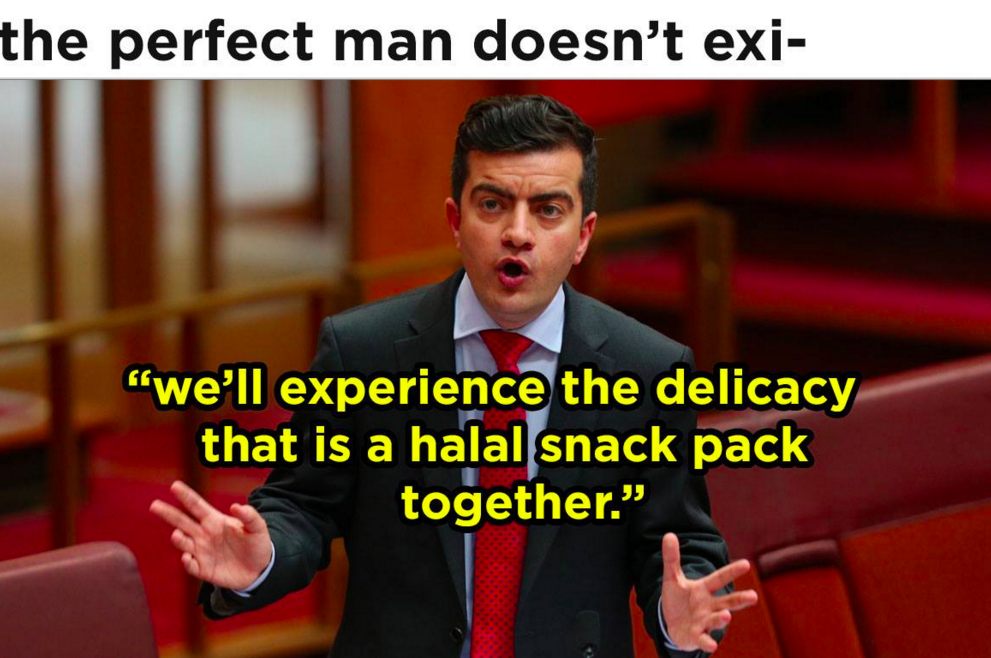 7.
When Joe Hockey decided to crash this important news segment: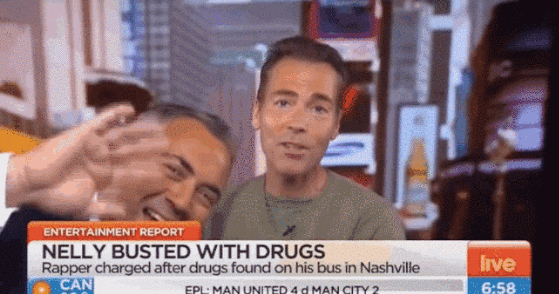 10.
When Glenn Lazarus basically said he wanted to stick his fingers up Tony Abbott's butt: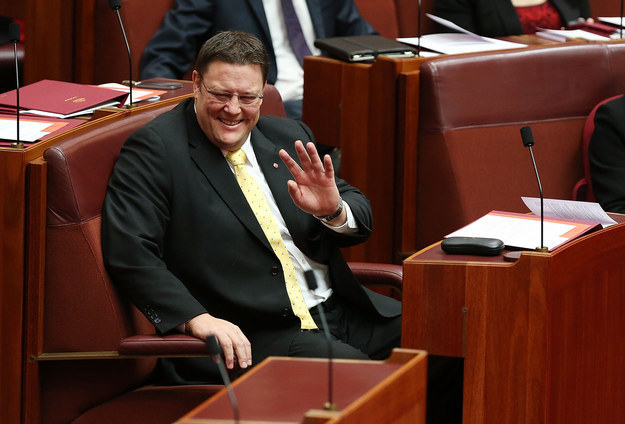 13.
When Tony Abbott cut loose on a boozy karaoke night: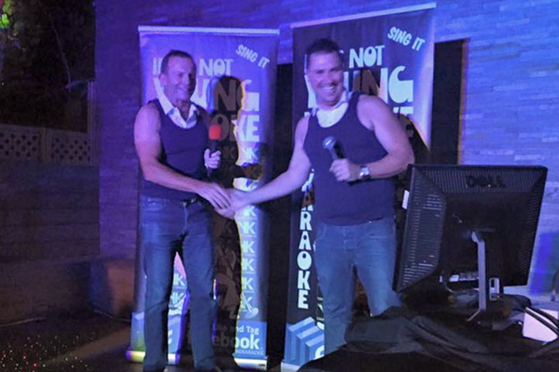 14.
When Dennis Jensen released his fantasy war erotica titled "The Skywarriors", which ultimately resulted in his job loss: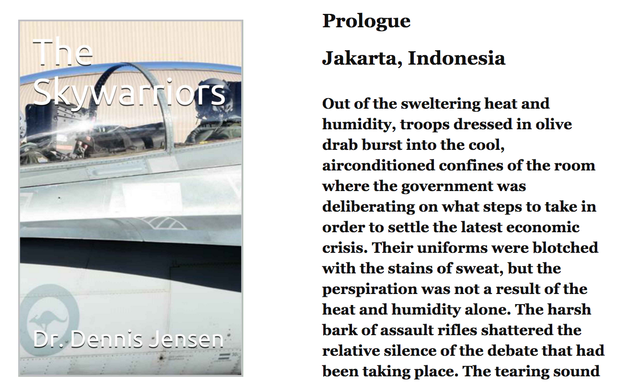 16.
When Clive Palmer sat in parliament casually counting his money:
17.
And when Clive's poetry got the national recognition it truly deserved: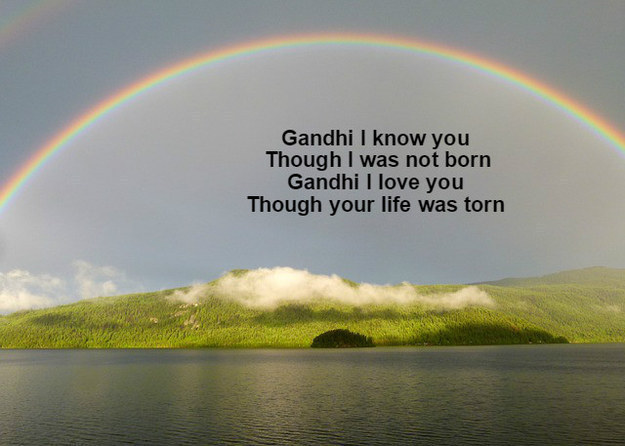 19.
When Australia decided it was no biggie to name a swim centre after former PM Harold Holt... who drowned: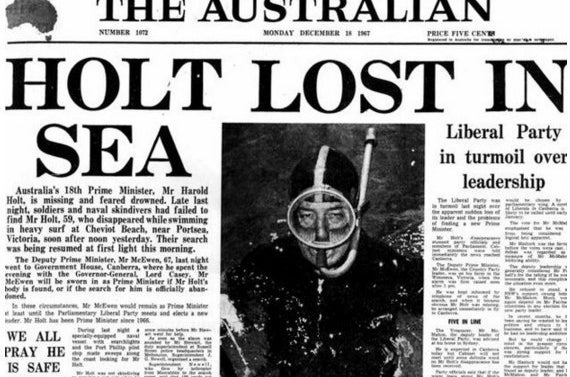 20.
When news leaked that John Howard didn't believe in female ejaculation:
21.
When Australia's greatest drama series aired: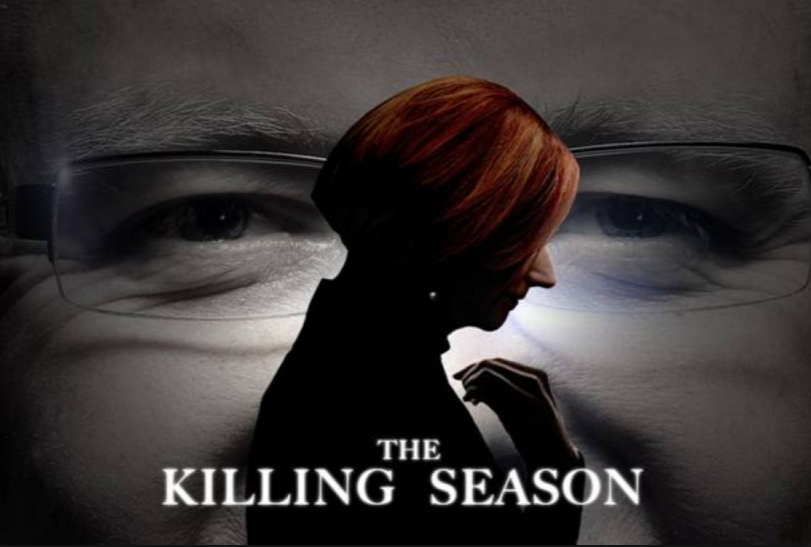 22.
And every time we think about the fact we've had five prime ministers in the last five years: