140 Thoughts We Had Watching "The Bachelor" Season 3 Finale
"I'm not emotionally prepared for this."
by
,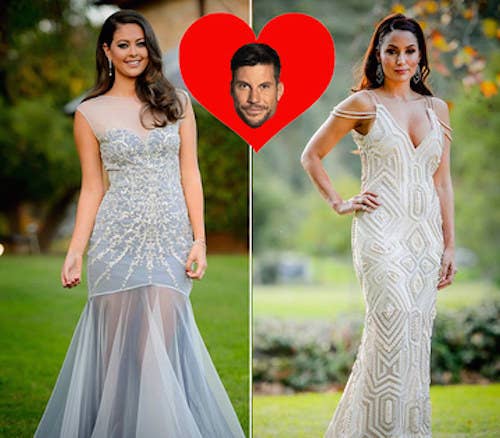 1. Finale night. I AM SO READY.
2. Here. We. Go.
3. Snezana BETTER win.
4. I'm so scared Lana will.
5. I swear to god if I have to hear Sam talk about Lana's eyes one more goddamn time.
6. Snez and Eve's reunion gets me every time.
7. Budget must be low this year, no South Africa trip.
8. Or maybe they don't want another Blake Garvey-style disaster.
9. But hello there pretty countryside.
10. Still it's a bit "last year, we took you INTERNATIONAL… this year, we're going to chuck you in the countryside, you'll be right mate."
11. Ohhh Sam's family is so sweet.
12. I vote Sam's brother for The Bachelor next year.
13. Oh god they're showing promos of his dad crying, I'm not emotionally prepared for this.
14. Sam to his sister "You look amazing, look at those clothes."
15. This dude is more into fashion than any other guy I've ever met.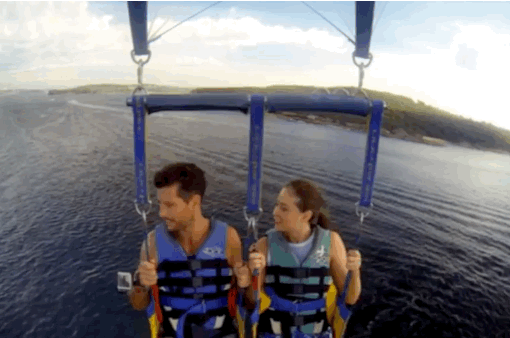 16. Every time Snezana is on screen I feel like whispering "yas queen". She's so goddamn perfect.
17. Sam gives Snez a nice butt rub to help ease her nerves. Right in front of the fam. As you do.
18. OK the family is actually surprised about Snez having a kid, like, you couldn't have filled em in first Woody?
19. God I want her to win so badly.
20. DAD IS TOTALLY TEAM SNEZ. HE LOVES IT.
21. The producers are totally getting Sam's sis to get all the nitty gritty details. "DO YOU LOVE HIM?? DO YOU??"
22. God, I'm glad I never got this line of questioning when I met my boyfriend's parents.
23. And dad is taking it to the next level.
24. He's requesting grandkids already. SNEZ IS IN.
25. Oh gosh Mr Wood, please don't cry, you'll make me cry.
26. Well, making your boyfriend's dad cry on the first meeting is definitely a new strategy.
27. "I would be very happy to have her as a daughter-in-law." RIP ME.
28. WOODY'S FAMILY LOVE PARMIE!
29. AND SNEZ, THEY LOVE HER TOO.
30. Sam's dad is just going to low-key tell Sam to pick Snez because of the grandbabies she'll give him.
31. THREE. HE WANTS THREE.
32. What does baby bro think though, he didn't say a WORD.
33. Oh Lana's time now. Here we go.
34. Lana I'm sure you're lovely but please just go away.
35. You do have great hair though. Kate Middleton would be jealous.
36. But I'm all for cutting this part and getting some more Sam and Snez action tbh.
37. At this point it feels like watching a guy cheat on his girlfriend.
38. I am so uncomfortable.
39. "She's a girl version of you." JUST what you want in a partner.
40. Lana's awkward laugh when Papa Wood questions her about grandbabies is highly relatable.
41. "HAHAHA, no god, please."
42. Well they cut Lana's talk with Daddi-o pretty smoothly.
43. Oh but the sister LOVES her.
44. She's gotta be drunk though, I feel like she's crying over nothing now.
45. Maybe she just really likes Lana's eyes too.
46. This is just a big cry-fest really, where's all the drama.
47. Did this many people cry over Blake Garvey? I hope not.
48. I always zone out of Sam and Lana's date, that's how interesting I find them as a couple.
49. "All girls love The Notebook." Sure, Sam, whatever.
50. Is this another Groundhog Date because I swear you've taken at least two other girls on a Notebook-themed date, m8.
51. The lack of Gosling is disappointing.
52. This kiss is way less romantic than The Notebook.
53. I'm so glad they aren't re-enacting "if you're a bird, I'm a bird!" It'd be a one way ticket to vom-central.
54. Sam: "My fantasy is blah blah blah **insert work, travel, family and other unique things here**… what's yours?"
55. Lana: "SAME."
56. Sam: "She's so witty and smart!"
57. Me: Show me the receipts.
58. She's the overly-attached girlfriend meme.
59. "How do you meet such a perfect person and it not have a perfect ending?" UH, REAL LIFE HONEY, I'M SORRY.
60. Can't you just imagine Sam picking Lana, and once the excitement wears off they just go about their routine lives, with their weekly pub dinner, and he always orders a parmie and she just glares at him with those beautiful, big eyes.
61. "I do want to spend the rest of my life with whoever I choose," Sam says to Lana.
62. Same Sam, but I'm normally staring at menulog when I say those things.
63. Snez and Sam's last date, NOW THIS IS WHAT I'M TALKING ABOUT.
64. I just want to watch them make out.
65. Maybe bang a little bit.
66. This date is kinda awkward though.
67. Guys what's happening, they have more chemistry than this!
68. I bet it's been edited to make it look like SHE DOES NOT WIN.
69. I am onto you Channel Ten.
70. "Sam walks me down a rocky path" - well there's an awkward metaphor for the future.
71. I like her reminders about her daughter every five minutes, just in case Sam has forgot.
72. Why is he being weird and not as open as he was with Lana?!
73. MAYBE BECAUSE HE LOVES HER AND HE CAN'T SAY IT BECAUSE IT WILL SPOIL THE ENDING.
74. YES, I'M GOING WITH THAT.
75. She's going to drop the L-bomb..
76. Oh lordy.
77. "I have fallen in love with you" YAS SNEZ, GET HIM GIRL.
78. He looks so relieved! And happy!
79. Obvs he can't say it back yet, so that's awkward.
80. Well, that's what I'm choosing to believe anyway.
81. I SHIP IT. I SHIP IT SO HARD.
82. I am so not ready if he's going to pick Lana.
83. IF HE BREAK'S SNEZ'S HEART I SWEAR TO GOD I WILL FIND HIM.
84. I have a very particular set of skills.
85. I WILL FIND YOU SAM WOOD.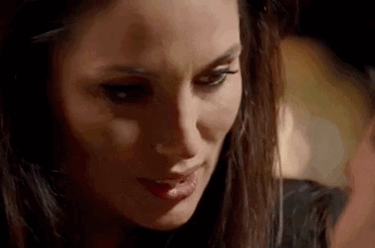 86. Shirtless Bachelor! *drink*
87. It's not a drinking game. I just wanted a drink.
88. These girls look so goddamn beautiful, maybe they should just run off together.
89. Lana's hair needs its own TV show.
90. Woody once again mentions how hard his decision is, blahblahblah, he wants to spend the rest of his life with this person, blahblahblah.
91. So we all basically know whoever steps out of the limo first, is the loser right?
92. Unless one day they decide to flip that process on us.
93. SOMEBODY HOLD ME.
94. I'M NOT READY.
95. Oh god I'm so nervous.
96. I can't breathe.
97. The car is here…
98. Tinted windows...
99. OMG IT'S LANA.
100. Does that mean she's going home?
101. I don't want to celebrate in case THEY'RE TRYING TO TRICK ME.
102. No way. They can't do that, can they?
103. Oh her poor heart is about to be broken.
104. HER BIG EYES ARE GOING TO CRY SOME BIG TEARS.
105. I feel like Osher knows what's coming, he's like "good luck" then trying not to run away into the bushes.
106. "You are the perfect girl, just not the perfect girl for me."
107. I'M LITERALLY SCREAMING.
108. IT'S SNEZ!
109. SNEZ HAS WON!!!!
110. Poor Lana.
111. BUT SNEZZZZZZZZZZZZZZ.
112. MY QUEEEEEEEEEN.
113. OK. OK. Lana.
114. Wow, she's done so well to keep her composure.
115. But Lana, c'mon, let's be real. You came in halfway through. You can't have been in love with the guy… surely?!
116. Ugh I hate the moment where the cameras follow her though, let the poor girl leave.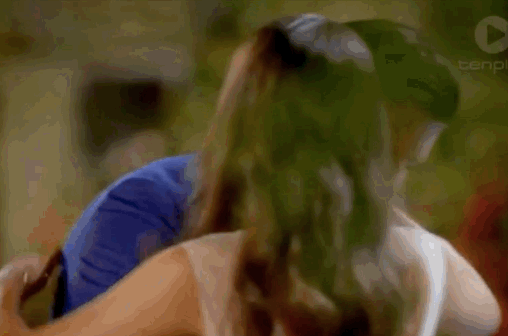 117. I do feel bad for her.
118. But you know…
119. SNEZANA!!!!!!
120. I'm just so happy.
121. Here comes the bride, all dressed in whiiiiite....
122. I am grinning like a big dumb idiot.
123. This is so great
124. Quick Sam, shorten this speech, tell her you love her!
125. "I've fallen madly in love with you" AHH YES YES YES.
126. Not crying, it was just a weird time for so much dust to find it's way into my eye.
127. I feel like I'm witnessing their wedding vows.
128. Shut up and kiss some more.
129. These two are so adorable.
130. HE BOUGHT A NECKLACE FOR EVE, I AM DECEASED.
131. There go my ovaries.
132. Though I mean, that ring for Snez, what is that.
133. YES. KISS. MASH YOUR FACES TOGETHER.
134. NO! DON'T END!
135. I want to watch them kiss some more.
136. And I want to hear all the goss now they can actually talk about it.
137. That was over so quickly. I need a hug.
138. Shit I might actually cry.
139. This show. It got me.
140. It got me good.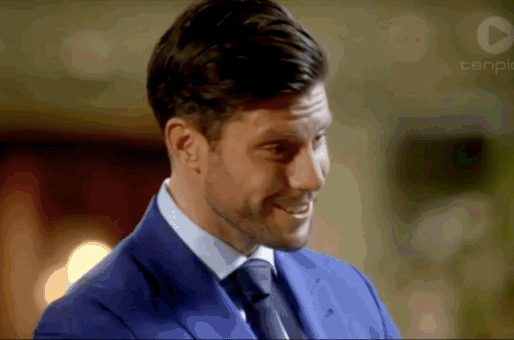 Like BuzzFeed Oz on Facebook