Aussie duo The Veronicas are back with new music and a killer new look.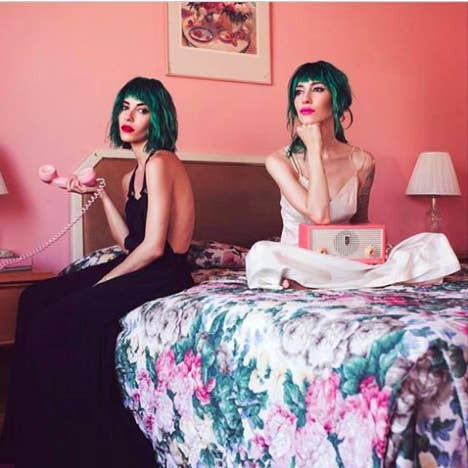 Luckily, the girls weren't having a bar of it.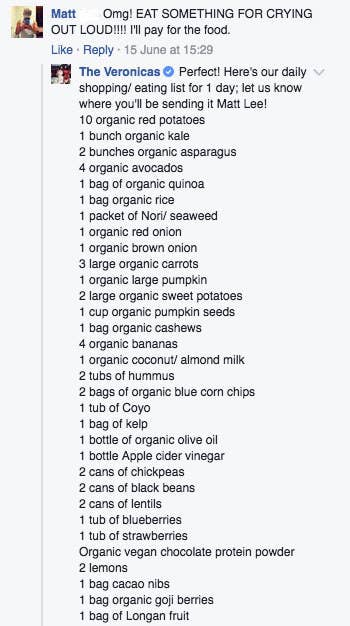 Jessica Origliasso sent the twins' shopping list for one day, and finished it all off with the perfect zinger.

Origliasso later took to Twitter to say she hoped to receive "all her damn groceries".

This isn't the first time the twins have been forced to defend their bodies. Early last year, Jessica posted a lengthy comment to address all of the negative criticism.
"Now I am HAPPY and HEALTHY. Still skinny. Yes. But I have always been skinny. I haven't always been healthy," she stated at the time.
There's been no comment from Matt, as to whether he'll buy the groceries or not at this stage.