Lindsay Lohan Posed With The House From "The Parent Trap" And Gave Us All The Nostalgia
Annie + Hallie 4eva.
It's been 18 years since The Parent Trap was released, and Lindsay Lohan has taken to Instagram to share this very important photo with us.
Yep, that's just Lindsay in London, casually chilling in front of one of the houses used in the movie.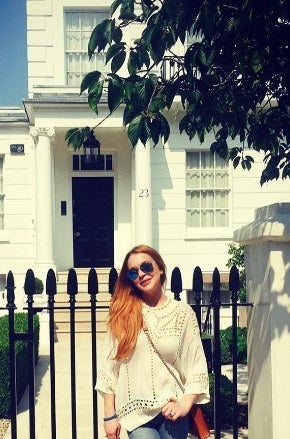 "A trip down memory lane #sundayfunday #theparenttrapmovie. 'Annie's house' but it was number 7 in the movie," Lohan captioned the photo.
BRB, just flashing back to all those feelings of Hallie seeing her mum's house for very the first time.