18 Things Matt Preston Definitely Looked Like In The "MasterChef" Finale
"Matt Preston looks like a giant tea towel in a suit."
by
,
While the MasterChef finale is always full of tense times, people tonight also couldn't help but take notice of Matt Preston's intense outfit.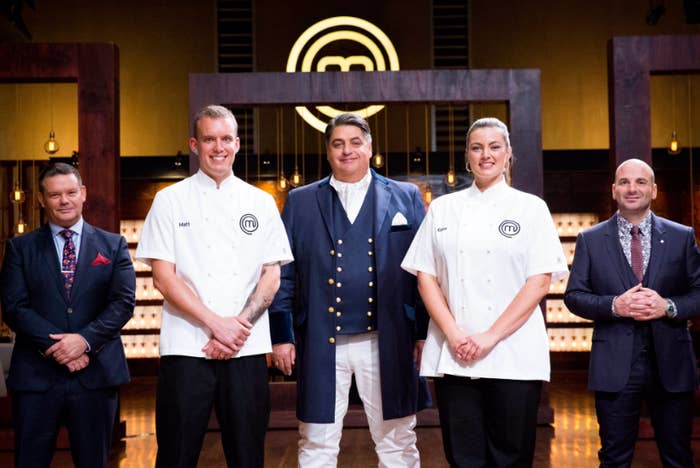 1.
Some thought he looked ready to take the stage.
2.
3.
4.
Others were feeling a more presidential vibe.
5.
Most agreed there was definitely a ye olde 18th century thing going on.
6.
7.
A few thought he was going to escape the kitchen, to set sail...
8.
9.
10.
...and perhaps play a role in some invasions.
11.
12.
13.
Regardless, there were many comparisons.
14.
15.
16.
17.
But we can all agree, he is indeed a fashionista.