Pretty Little Liars is wrapping up this week after seven seasons. We chatted to Keegan Allen who plays Toby Cavanaugh about his time on the show, whether Toby ever recovered from the gummy bear experience, and who the hell A.D. is.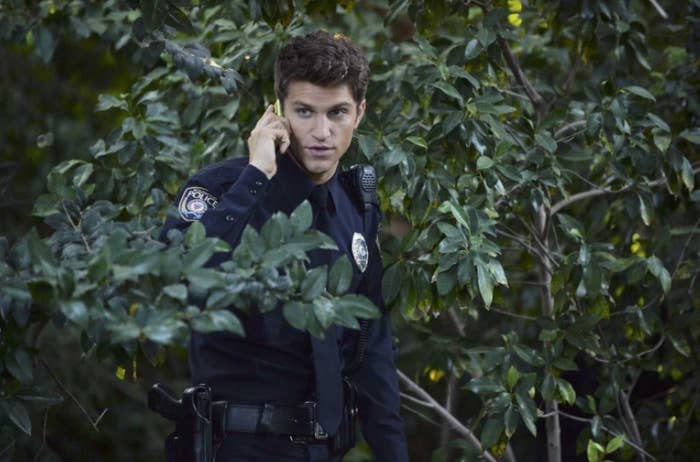 A.D.'s storyline definitely makes sense.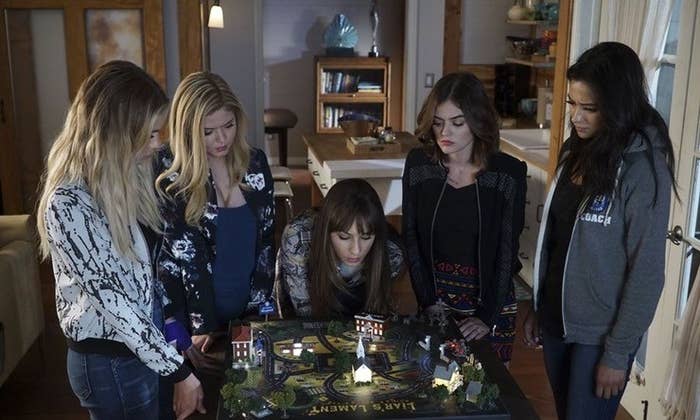 Toby will be in a scene with A.D during the finale.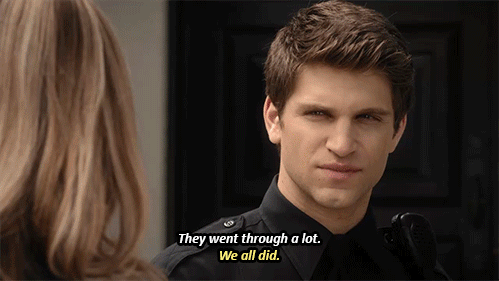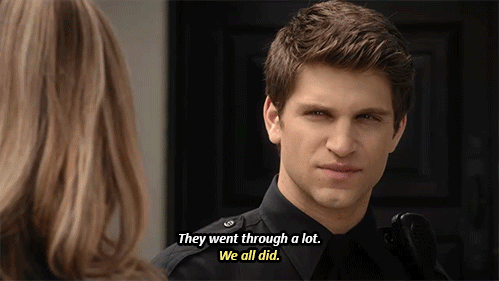 And when asked about the Spencer's twin theory, Keegan talked a lot about Toby and his beard.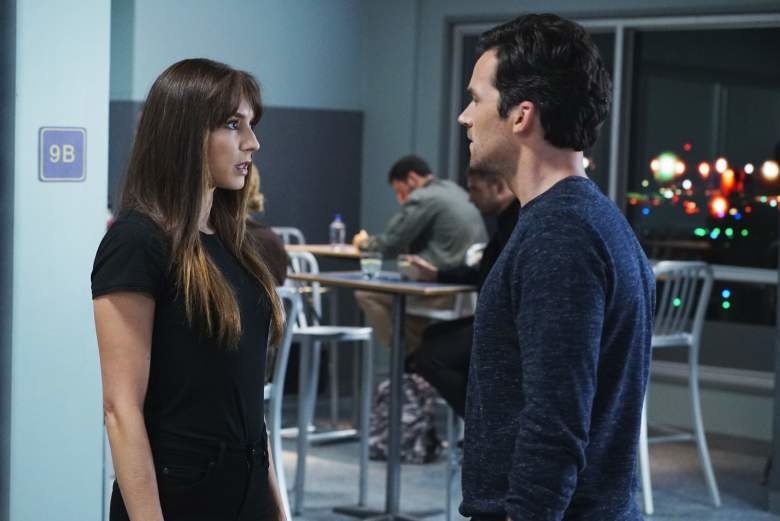 Just like Ezra's stress stubble, Toby's beard was symbolic of his grief and stress.
Even Keegan is unsure about Toby's police training.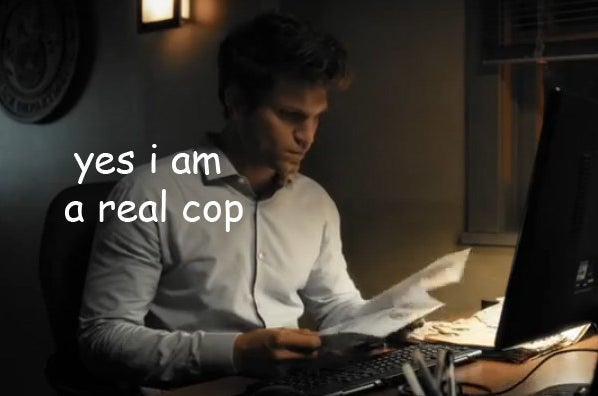 "I feel like Toby decided to be a cop one night, around 8:30pm, logged onto his computer, went to RosewoodPD.com, printed off his diploma, went to work the next morning, and was a police officer. The only reason I think that was a reality was… the fact he's such a BAD cop, he's not a terrible person, he's just a better carpenter you know? He's a better carpenter than he is a cop, and he is an OK carpenter. I think that's why he ultimately retired!"
Apparently Toby's partner Lorenzo just moved on up in the police force.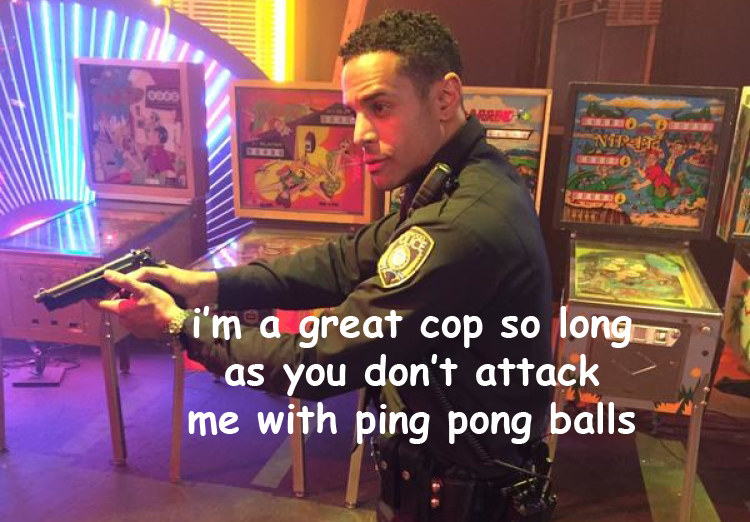 Toby's experience with the drugged gummy bears ~probably~ got him "fired".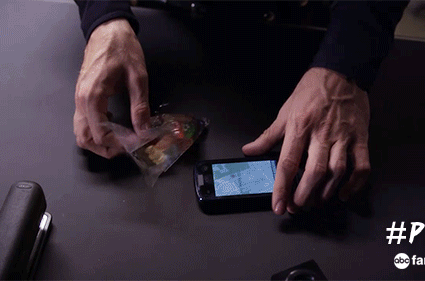 "He was high AF and ended up being like 'Where I am?' and the police officers all around him were like, 'Dude you can't be a police officer anymore, cause you're high'. He was just lit, and then he got fired, pretty much," Keegan joked.
And Toby wearing a du-rag in the earlier seasons was a complete accident.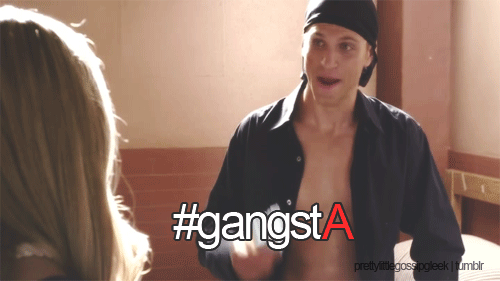 It was only during filming the finale that Keegan started to piece together what was going on, and he was definitely shocked by who killed Charlotte.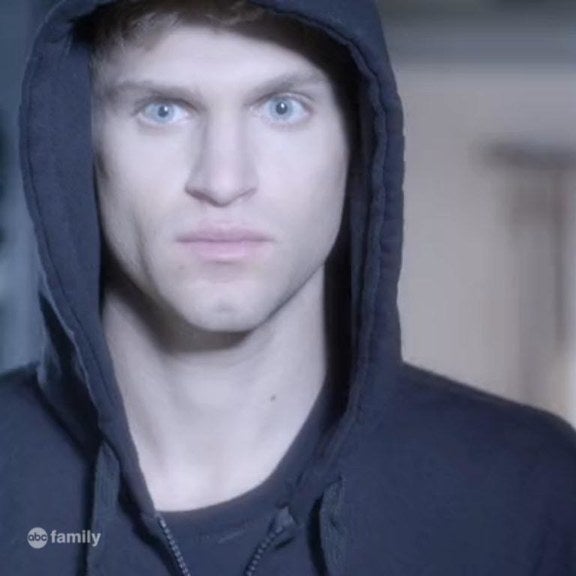 "The truth is, I wasn't really keeping the storyline straight. I couldn't keep up. What ends up happening when we were shooting most of the time was that we'll have the writer and you'd be like 'hey, what's going on?' and they'll give you just snippets you need to know for your character, because there are so many storylines that your circuits would get crossed and you'd go crazy. Then if you dare, later you could go back and start to piece things together. But up until the finale I hadn't been piecing anything together, then I started to when we were shooting the finale. I remember reading last week's episode when there was all this info that was dumped on the audience. And me being part of the show I was like, 'wait, WHAT… Who killed Charlotte?!' I was so enamoured by our show in that moment. Because you're part of a show and you love doing it as much as people love watching it, but then you also get sucked into the fandom and canon of storytelling and get shocked by it."
He even said there were some plot holes you could "literally drive a train through", when asked about Detective Wilden covering up Marion Cavanaugh's death.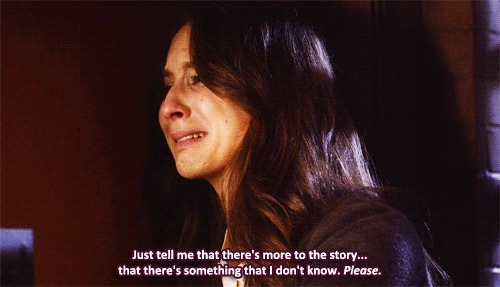 And Keegan mentioned while he did get a laugh out of trolling his PLL fans, he's been dropping clues this WHOLE time.
BTW, he loves memes.
Hopefully by this time next week all our questions will be answered, and we'll know why the hell Toby had to grow a beard. Until next time, sweaties!