Hi, thanks so much for joining me. Grab the Kleenex. We're going on a journey.
I'm sorry to bring up the memory that was probably buried deep within you, the memory that you never wanted to speak of again. But we need to talk about Claire McLeod's death.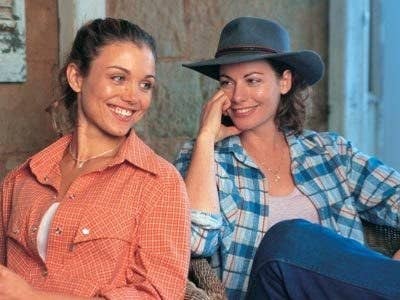 It was a seemingly normal morning on Drover's Run, with Claire strapping her baby daughter Charlotte into the car, off to do some farm-y type things no doubt.
The murderer from Wolf Creek also pops up for some country-type banter.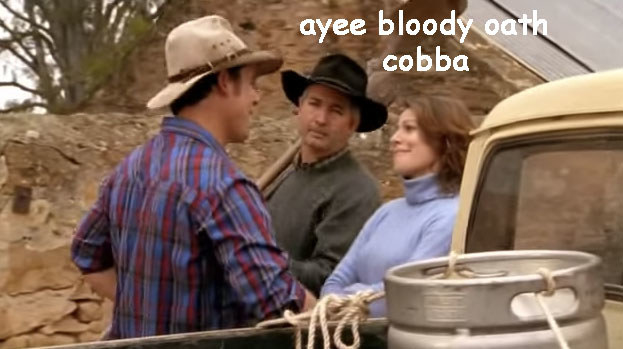 Claire kisses Alex goodbye, with a little dramatic foreshadowing.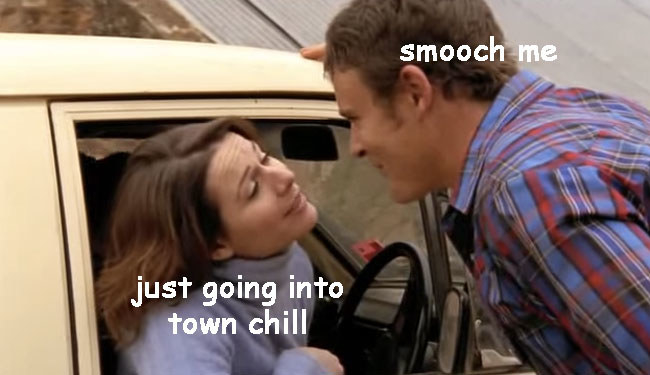 Next, we see Claire and Tess on their way BACK from town. Claire's annoyed because she forgot the corn chips.
THEN, Tess makes this face and screams, "CLAIRE!"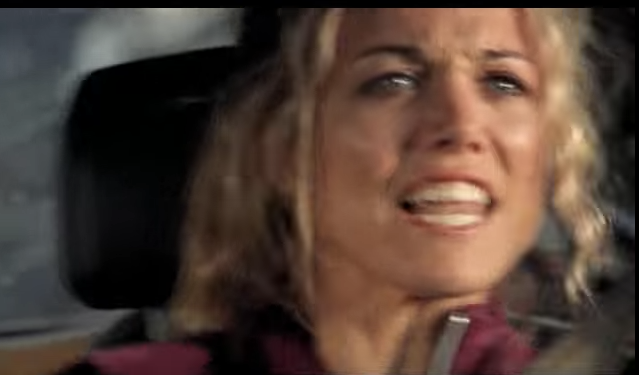 Turns out an inconsiderate horse has taken that exact moment to RUN across the road, causing Claire to do a massive swerve.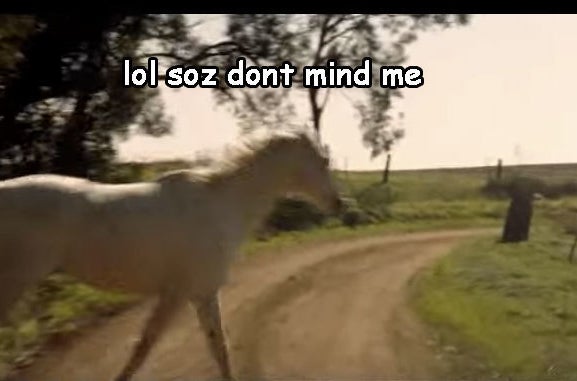 But it's all fine! She gets back on the road, and Claire and Tess talk in concerned voices about knowing that exact brumby. And then Claire bloody hits a pot hole and it's CHAOS.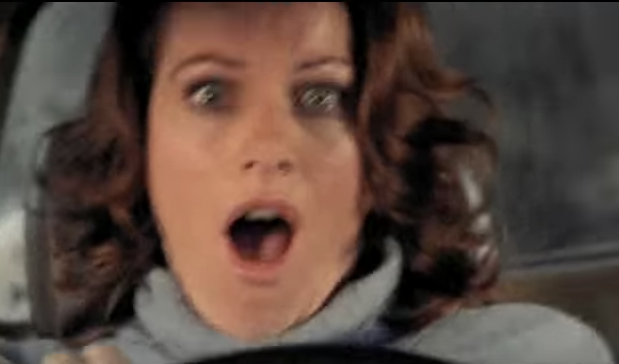 They narrowly avoid a tree! Claire can't find the brakes! They're reaching the top of a cliff! She SLAMS the brakes and the car juts over the edge, but they're OK!!!!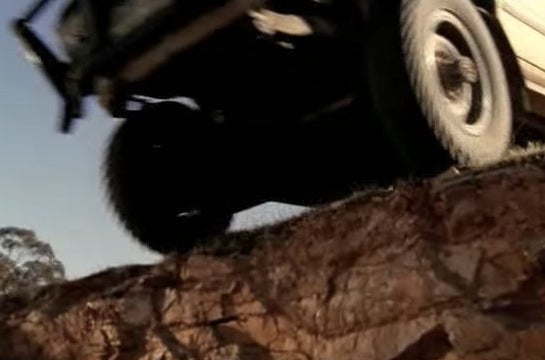 The baby starts screaming (same), Claire discovers her leg is STUCK, and Tess says dumb things like, "I guess we'll have to wait here???"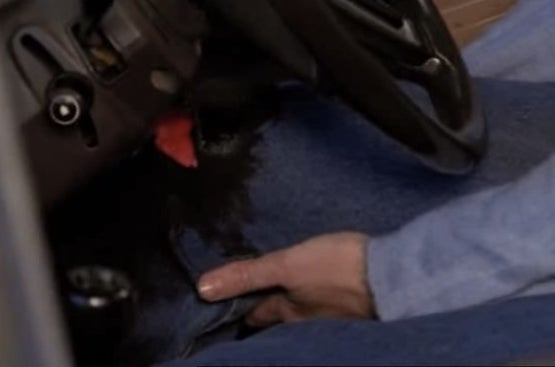 Claire tries to convince Tess to get out and get the baby, to which Tess replies, "No... we all get out together". Meanwhile Claire's like "FFS Tess get the damn baby!".
What happens next is probably the most heartbreaking five minutes of TV known to mankind. Claire watches Tess rescue her baby.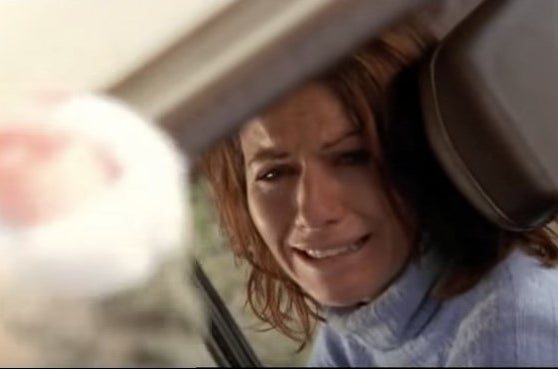 Tess rushes back to Claire who's leg is still stuck. And now the bloody car door is stuck also!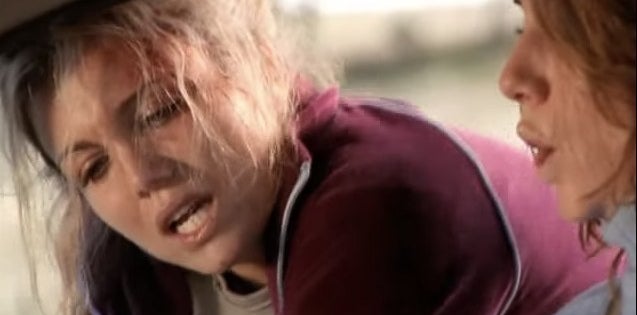 Tess rushes to get a rope in the back of the car, to tie it to a tree. Claire tells her to go, but she has this look on her face...
The rope! It's not long enough!
Claire tells Tess she loves her, and to take care of Charlotte.
Claire PUSHES Tess aside...
NOOOOOOOOOOOOOOOOOOOOOOOOOOOOO!
(You guys probably think this is Tess McLeod, but it's actually me after watching that scene again).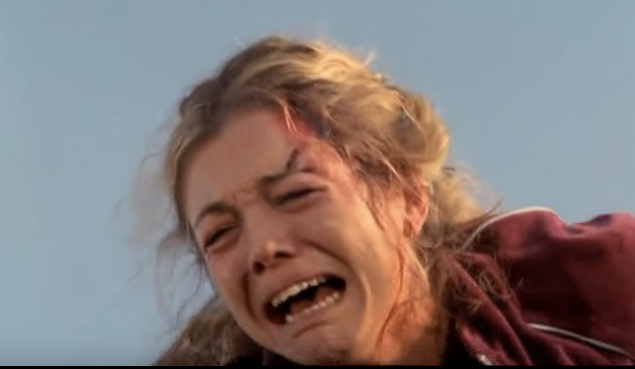 Think that you can't cry anymore? Think again. While Tess runs off to find help, we see Alex at the party... and he's hiding a bloody engagement ring in Claire's room. 😭😭😭
Tess runs in to ruin the mood of the party with no corn chips (or pineapple juice), and everyone realises something horrible has happened.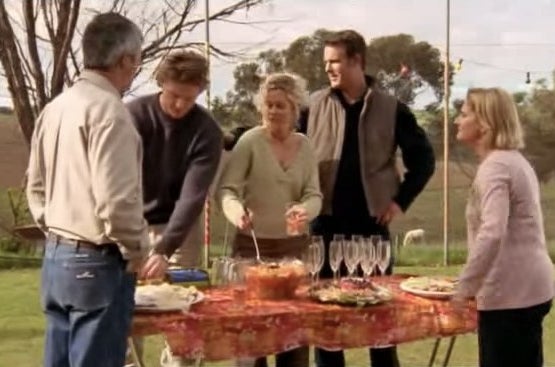 They go to rescue Claire... and Alex finds her.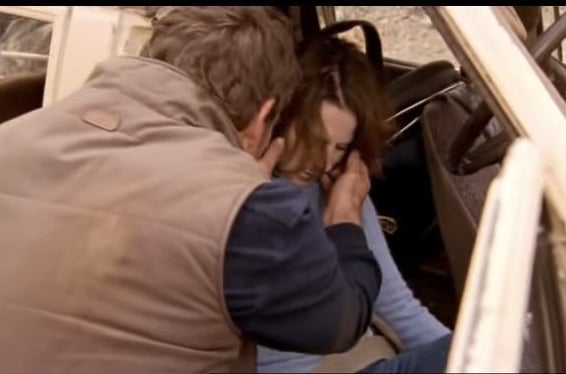 I'm choking on my own tears, and I'm now dead too.
Fucking hell, McLeod's Daughters. Fourteen years on and I'll still never be over this.