Dev Patel, star of Lion, brought his co-star Sunny Pawar out on stage at the Golden Globes on Sunday night, and it's safe to say everyone's hearts melted.
Honestly if you didn't think this moment was the cutest ever, you probably don't have a heart.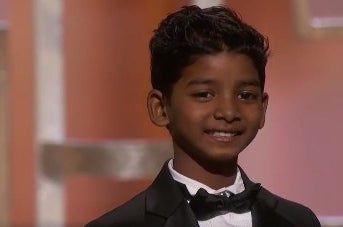 Needless to say, Sunny has a lot of newfound fans right about now.
Emotions were all over the place.
And of course, Dev was also getting his fair share of recognition.
Thank you, Golden Globes, for this goddamn adorable moment.