Greetings, my name is Tahlia. I used to love watching Home and Away in the '00s, even though my parents thought it would kill my brain cells.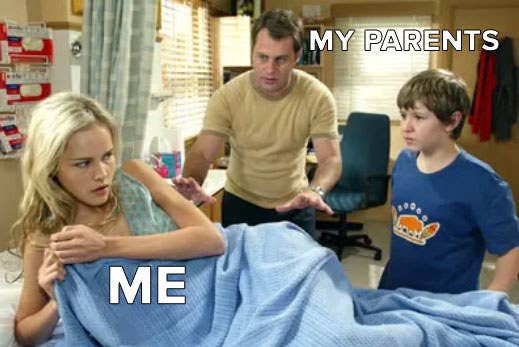 I stopped watching the show around 2009, and even though I know of a few odd storylines since then, I'm not across it as well as I used to be.
Some angry blonde dude with a ponytail was chasing James Stewart of Packed To The Rafters fame, in a car.
In this epic car chase, James Stewart crashed into some roadworks, which set off a badly CGI-ed explosion at the school.
With a slab of concrete on him, Alf thinks he's about to die from a heart attack, so he tells Roo her mother is still alive.
Eventually they're rescued and Alf and Roo are in one big old fight.
The new cop in town used to be a River Boy.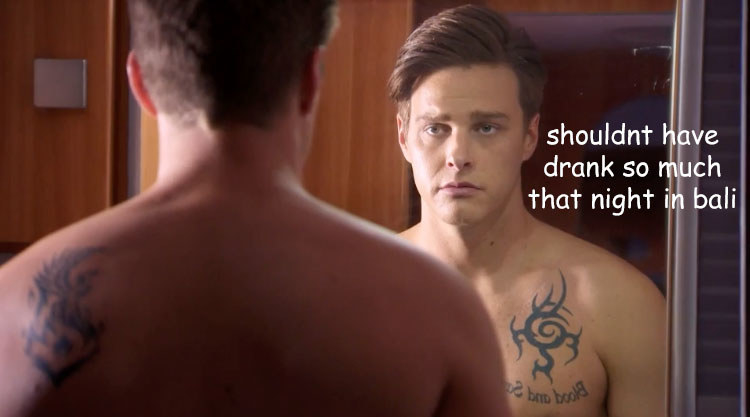 Meanwhile, Sam Frost is constantly stressed and nervous and fervently looking around... this is to show she's scared of something.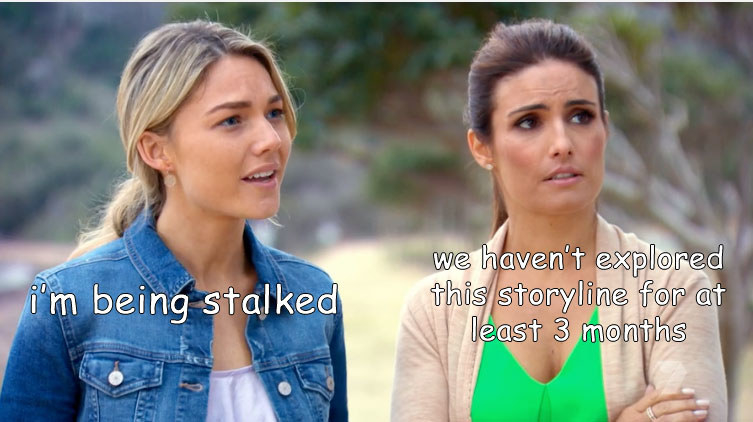 Two blonde, tanned people are fighting about their breakup. She cheated on him, and only told him after he tried to propose.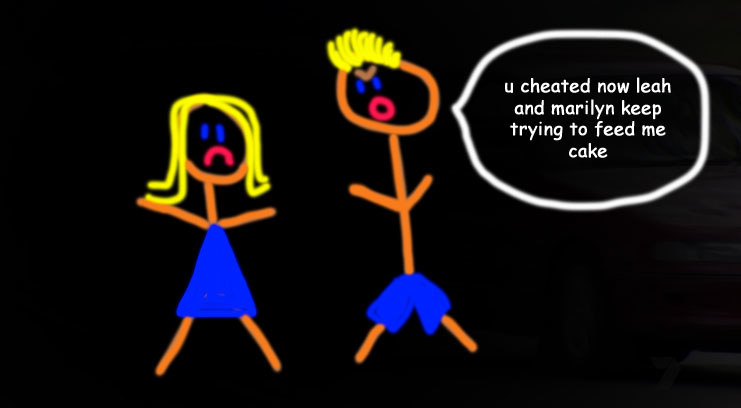 One family is struggling with the news that the mother has cancer. She has two daughters, one that looks her age and is dating an ex-meth addict, and one who is a teenager with anxiety issues, who is dating one of Alf's stray grandsons.
Tanned blonde dude from tanned blonde breakup, goes on a date with another blonde. His tanned blonde ex-girlfriend is not impressed.
Sam Frost goes to the gym to punch some bags.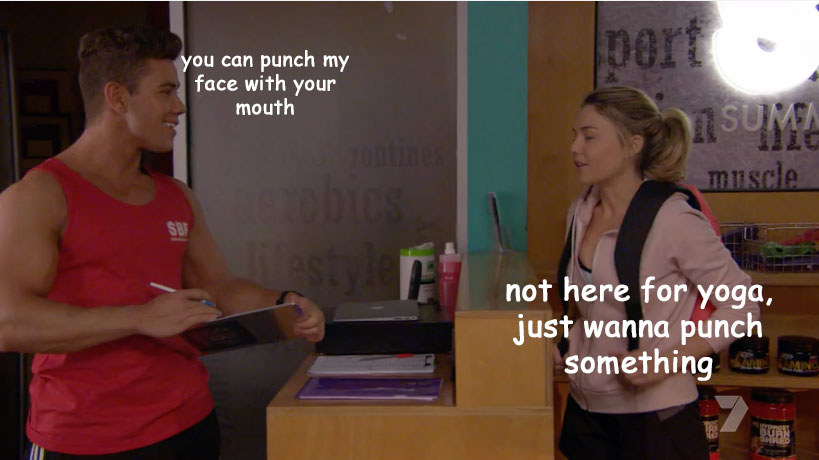 Uh-oh, her stalker ex is in town! He is conveniently waiting in her caravan when she returns from not being a yoga-kinda girl.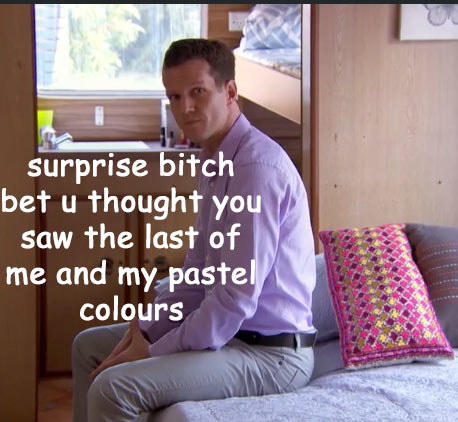 He holds Sam Frost, Leah, and Alf's random grandson hostage!
New cop, aka secret River Boy with secret chest tattoo, tackles creepy stalker to the ground.
Criminal Robbo is now out on bail! He was the dude angry blonde ponytail is heaps pissed at. The town is also angry and scared for their safety... so it makes sense to call a town meeting.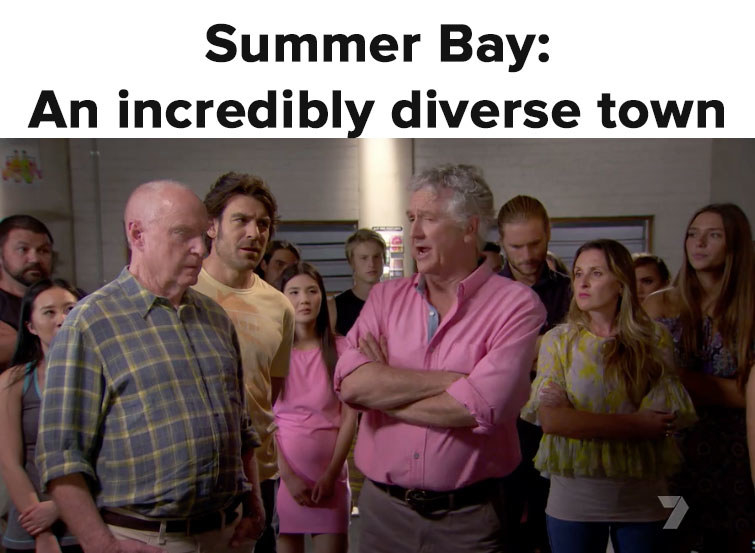 But will Roo ever forgive Alf? Will cancer mum's family ever learn that chemo does actually make you sick? Will Sam Frost choose the new cop or the guy with the biceps as big as my head? Will angry blonde ponytail ever speak clearly again? Will this Robbo storyline ever die?