Guys, Tara May Have Accidentally Revealed Whether Or Not She Won "The Bachelor"
Enter at your own risk, there are spoilers in here.
Hi! You've clicked on this article because you saw the words "Tara", "The Bachelor", and you want to know if our queen has won the whole goddamn thing.
So, Tara was having a chat to Pippa & Jimi from Dubbo's hit93.5 and here's what went down.
They asked Tara about the rumours floating around about a waiter/bartender called Derek. ICYMI, Derek was a bartender on the show who said Tara slipped him her number during a cocktail party. He also said he's asked her out on a date, and that they message each other.
Going on a tangent about old mate Derek, Tara said, and I quote, "I didn't give him my number in the house. I ran into him the weekend I got eliminated, in Newtown."
Wait, sorry, what now Tara?!
When asked if she was still on the show, Tara said "yes".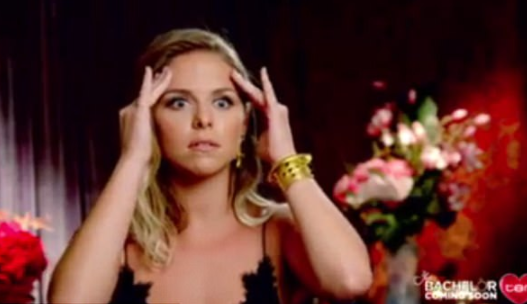 Hmmmm, not sure about this one Tara.
Oops. Something went wrong. Please try again later
Looks like we are having a problem on the server.
Do you think Tara accidentally put her foot in it?
100%! She accidentally let that slip.

Nah, she totally knew what she was doing. She's trolling us.