As we all know by now, Taylor Swift and Tom Hiddleston landed in Australia on July 8.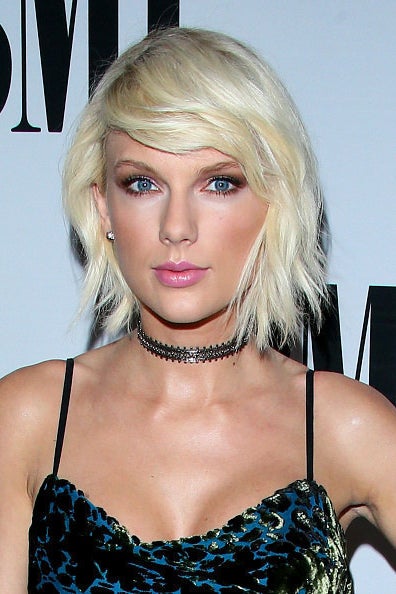 Hiddleston is here to film the latest Thor movie.
Since then, Australia has basically proved it has zero chill.
First there was "Tay Tay Cam"...
(Literally why are we acting like this is the first time we've seen two celebrities walk through an airport?)
Then there was regular "Swift Watch" updates on all news and radio stations.
And then, Hiddleston was accosted on his run, where he awkwardly tried to avoid answering any questions to do with Swift.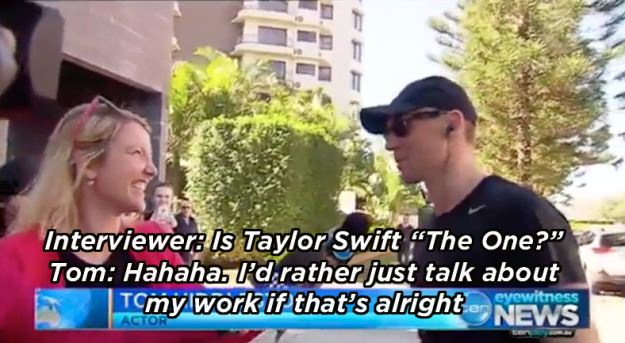 Just feel that awkwardness.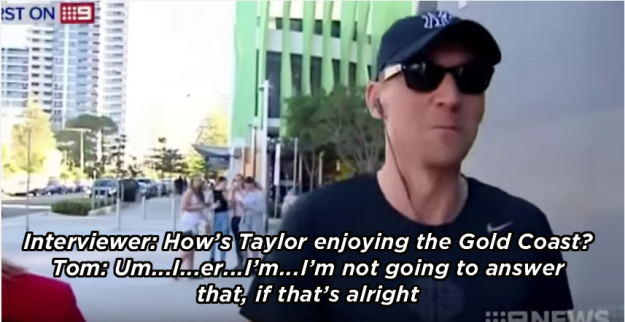 Please, Australia, I'm begging you, it's time to calm down.