1.
The girls are no longer with their high school sweethearts.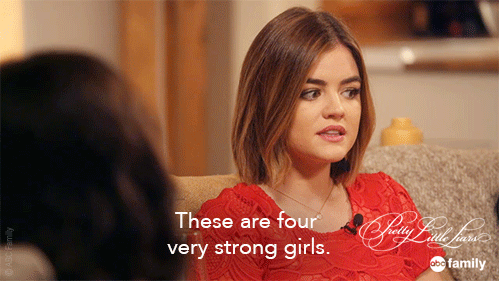 2.
Toby inherits a lot of money from that house that burned down.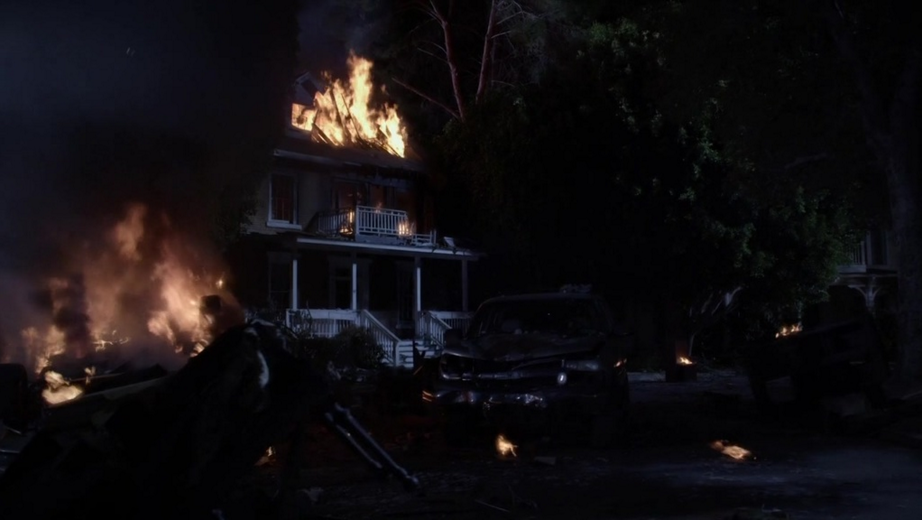 3.
Emily's father died in the army, and she moved to California.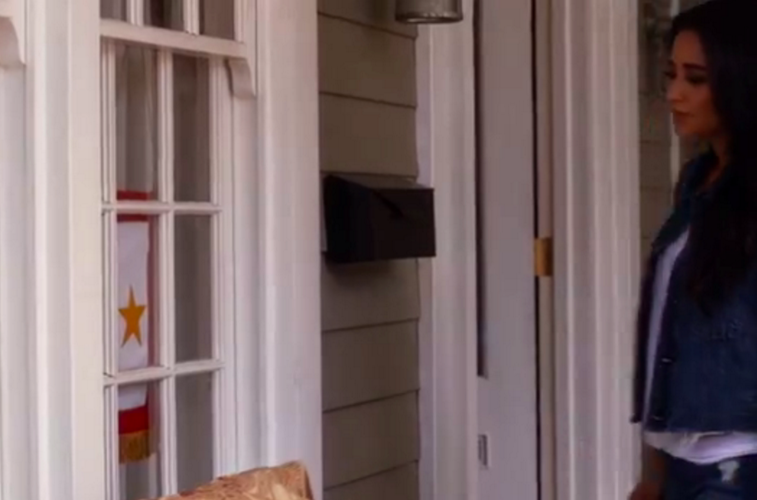 4.
She's working as a bartender because she dropped out of college.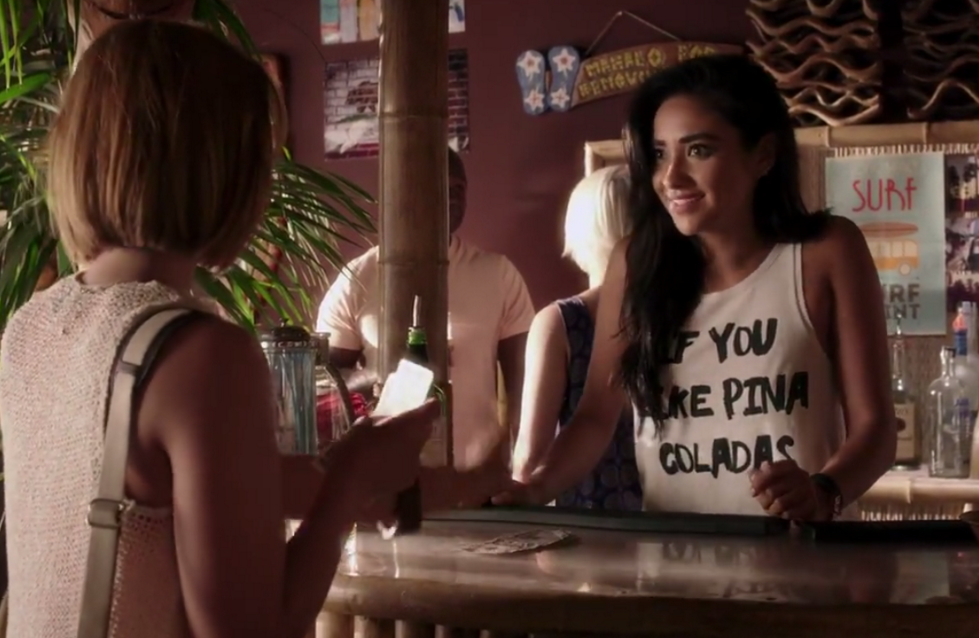 6.
Spencer is working as a lobbyist, and her mom doesn't seem impressed.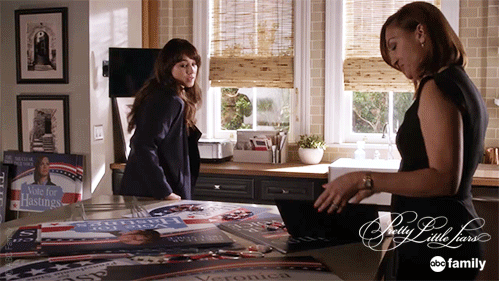 7.
Hanna's engaged to a mysterious European man.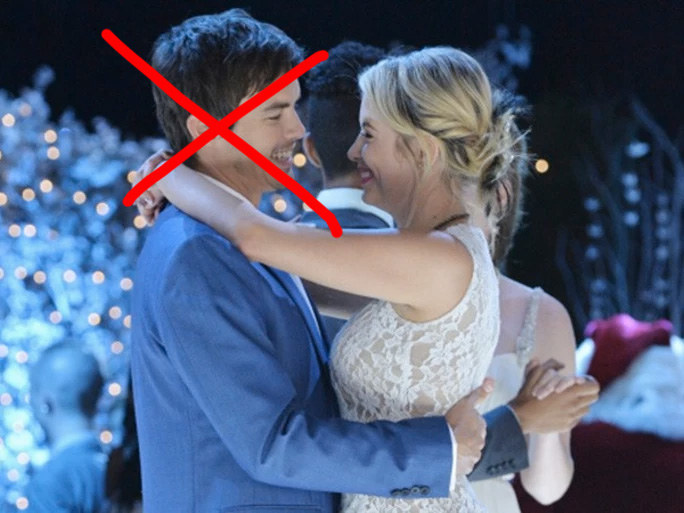 8.
And she's working in fashion and jetting around the world.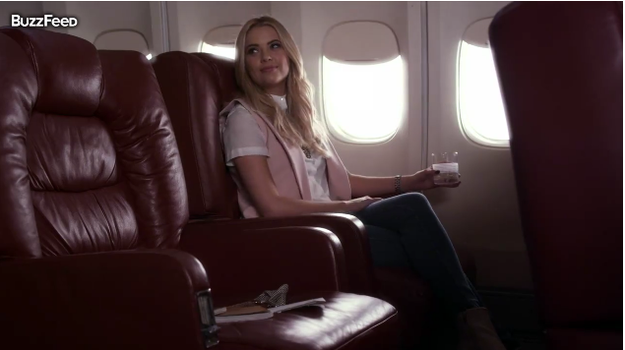 9.
Aria's in love with someone called Liam.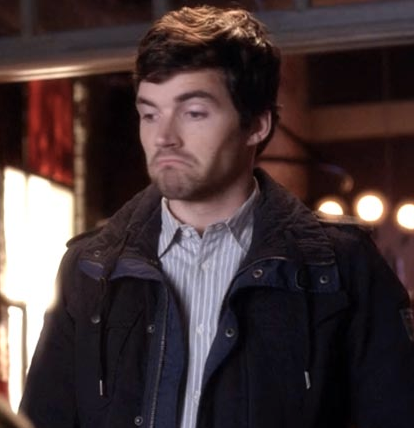 10.
And she's working in publishing.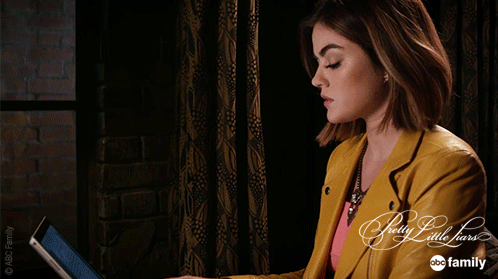 11.
Jason and Ali seemed to have forgiven Charlotte.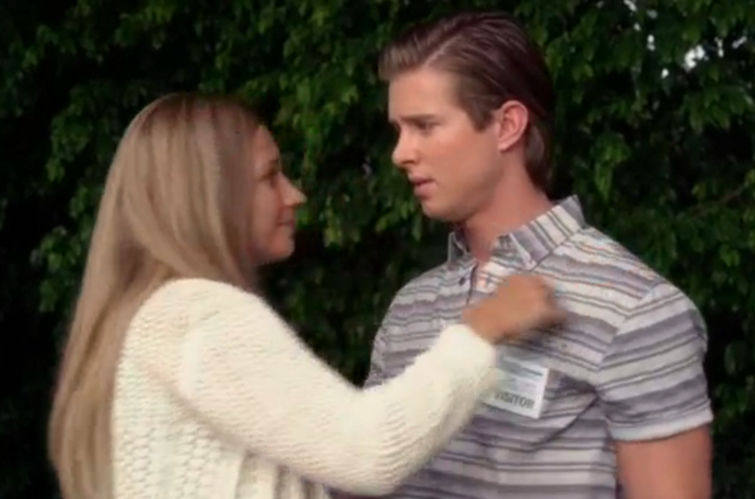 Jason has also conveniently forgotten he used to make out with Charlotte.
12.
And Ali wants Charlotte released.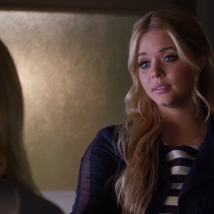 13.
Charlotte apparently is "remorseful" for everything that's happened.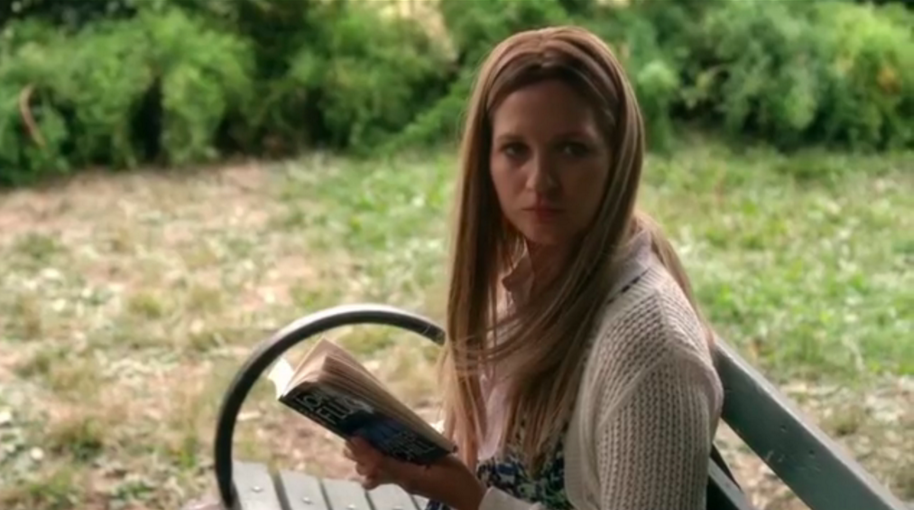 14.
Alison started a ~secret~ relationship with Charlotte's doctor.
15.
Ezra comes back from South America, with a lot of emotional baggage.
And he and his scruffy beard find solace in a whole lotta alcohol.
16.
THE WINE MOM'S MADE IT OUT OF THE BASEMENT!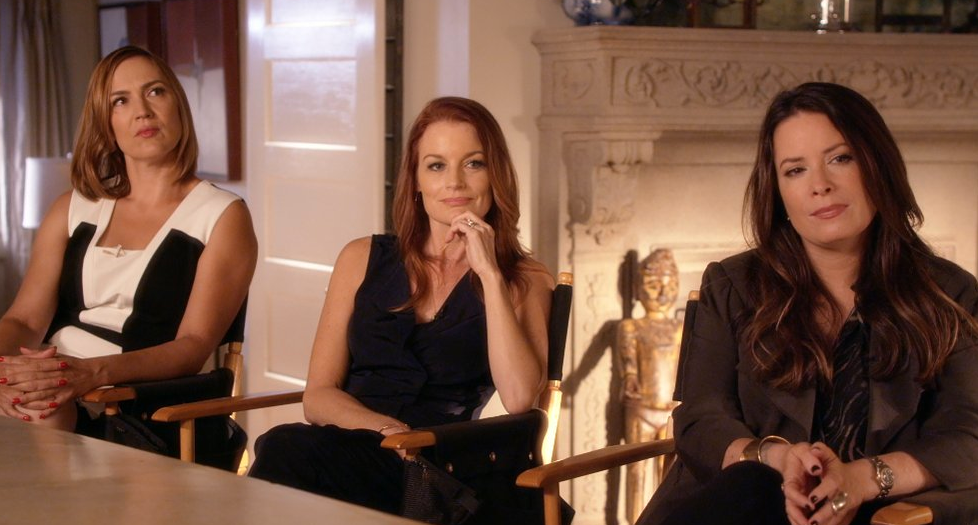 17.
MONA'S BACK!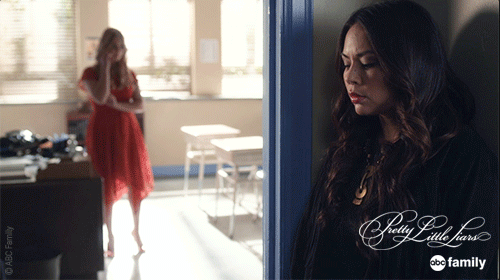 19.
Alison wants the girls to release victim statements in support of Charlotte's release.
Because it's so normal to want to support the person who made your life a LIVING HELL for so many years.
20.
Mona doesn't trust Charlotte at all.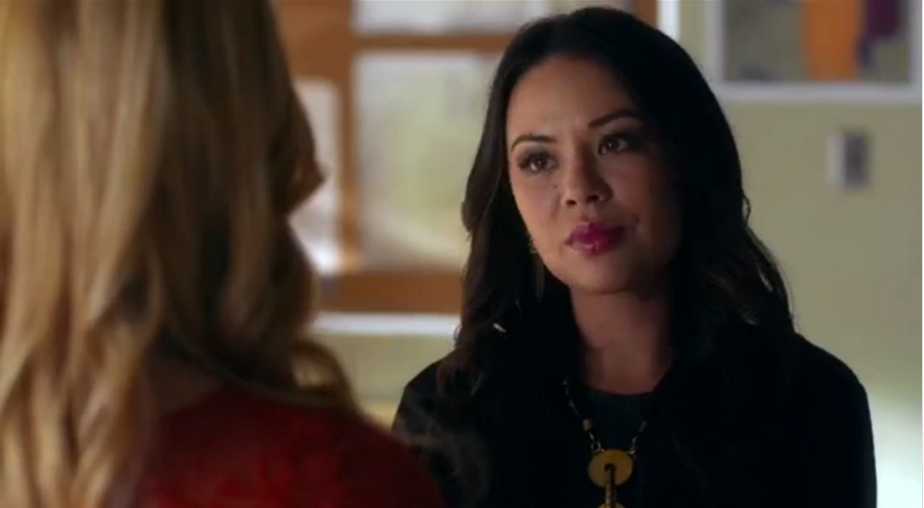 21.
None of the actors seem to be taking their storylines very seriously...
22.
Though Caleb, Ezra and Toby all have an epic bromance happening.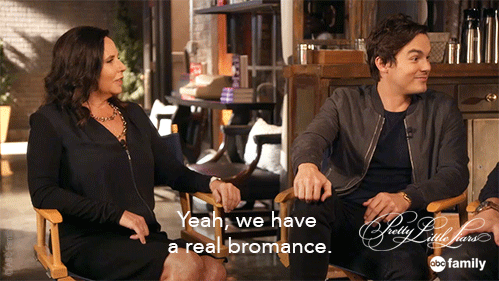 23.
Radley is now a hotel where the girls all just casually hang out in like it's no big deal.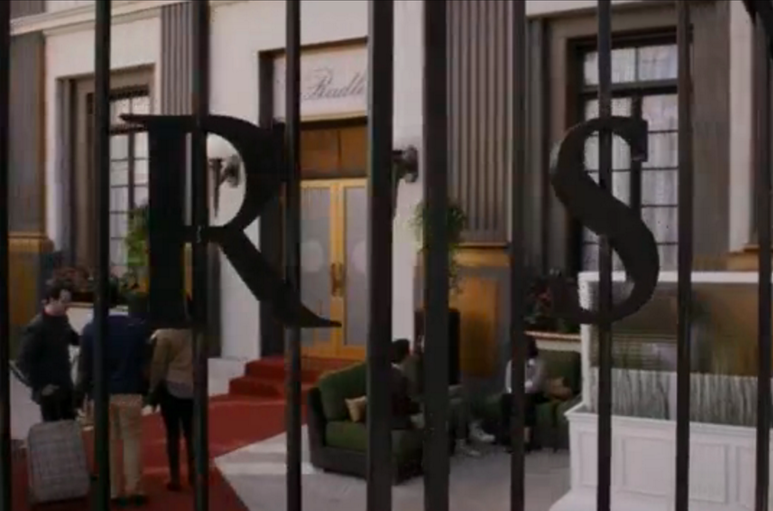 24.
There's going to be someone even more menacing than "A".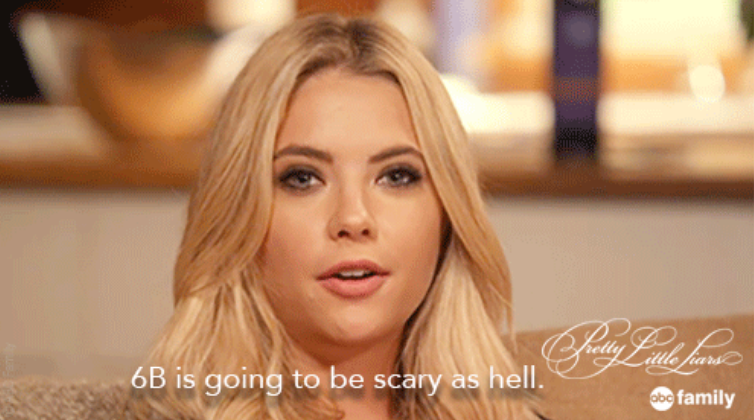 25.
And the girls are shown attending a funeral, but it's not said who it is for.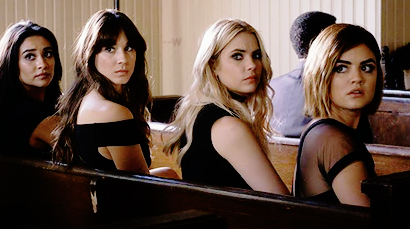 26.
But on the plus side, there's going to be a lot more shirtlessness.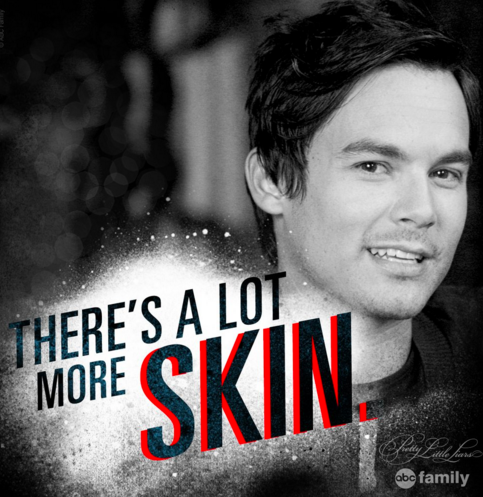 27.
And despite our protestations at the end of 6A, lbr, we're still going to be watching this show forever.