With the finale of The Bachelor Australia spurring Twitter into a frenzy, there was one familiar name that popped up in the tweets for the night.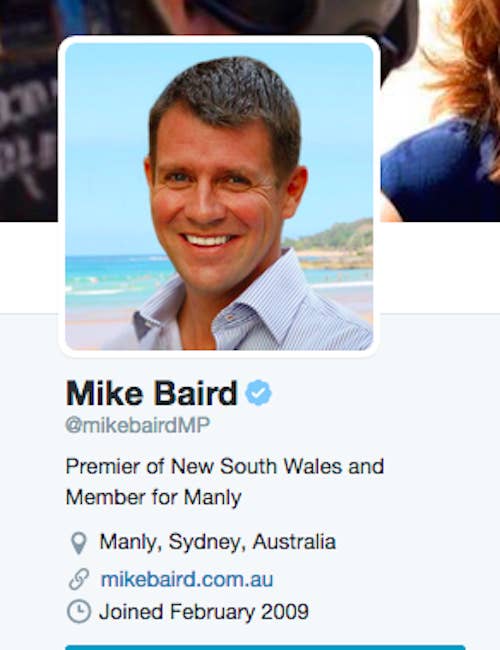 Unfortunately for NSW Premier Mike Baird, he happened to be stuck at home with the "man-flu" when the finale started.
Baird was quick to join in the live-tweeting process and seemed to hope that the show wouldn't run for very long.
Potentially being a little too hopeful, he quickly learned the rules of The Bachelor weren't actually that simple....
...and he was quick to give some helpful advice.
As well as point out some obvious alternatives if things went awry.
And he couldn't help but get one or two sly digs in...
...including one to host Osher Günsberg.
Baird was quick to pick up some fans.
And even picked up some prestigious new followers in the process!
He decided to call it quits just after it was revealed Lana was heading home, and Snezana was Sam's No. 1 pick.
Thanks for the laughs, Premier.
Like BuzzFeed Oz on Facebook