"Bachelor In Paradise" Has Finally Fuckin' Started And Here's What Went Down
I've never felt more single.
Oh hey there. We haven't talked since November. Don't worry it's not you, it's definitely me.
Osher warmly greets us from Fiji, where he's been stuck ever since Sophie's Choice.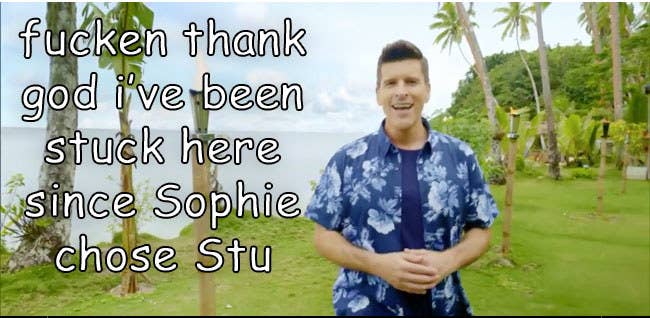 We get a tasty little preview of what's to come this season. And it looks really fun!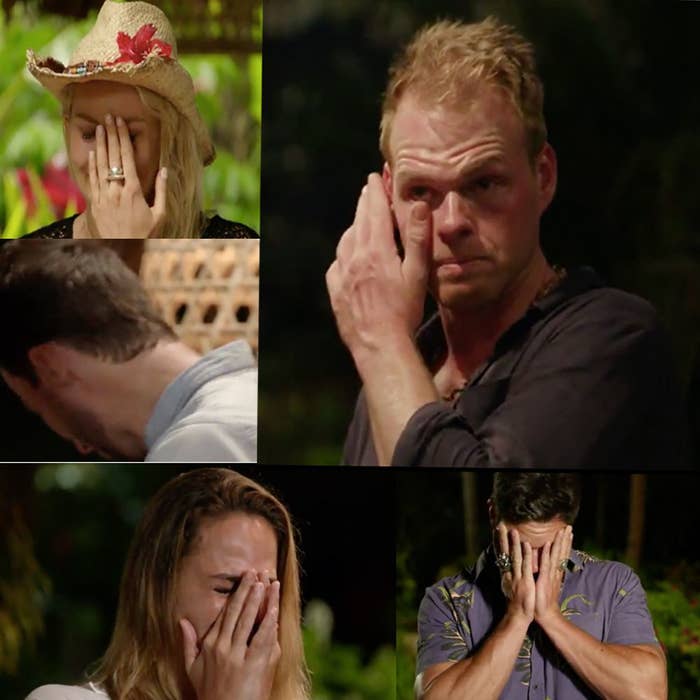 We get introduced to our first beautiful rejects.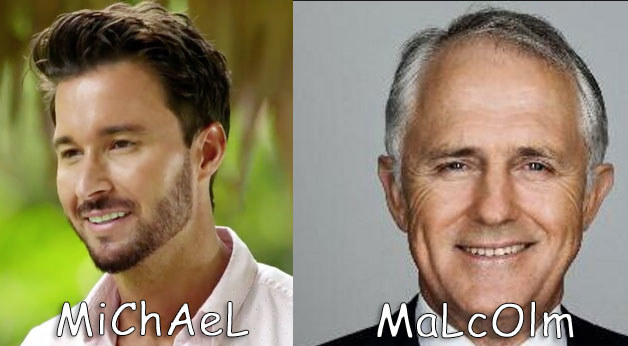 Luke (Sophie Monk's season) and Lisa (Blake Garvey's season) stroll on in, and dramatic music tell us villain Leah is on her way.
Davey, who had been chatting up Leah, is fucking stoked to see Flo.
Davey Soprano is given the first date card, and sweats it out trying to choose between Flo and Leah.
Flo confronts Jake about being a fuckboi.
We enter day two in paradise with some of the boys rubbing Luke's belly for "good luck".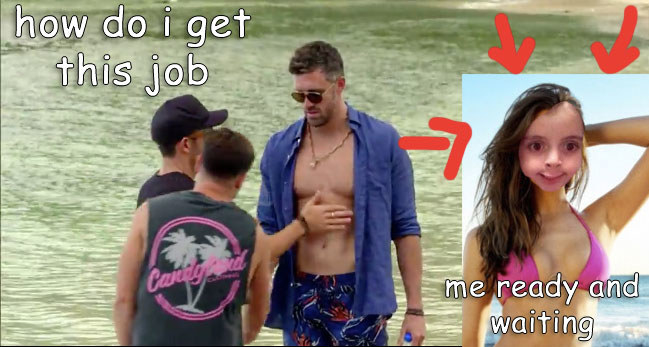 Sexy villain music plays to announce Keira's arrival, as she passes a forlorn Jarrod trying to make his way home from Sophie brutally dumping him.
Jake is given a date card and decides he needs to talk to da boiz before making a decision.
Will Flo and Fuckboi reignite the flame? Will Davey Soprano make his goddamn mind up? Will the producers realise Brett is an imposter and send him back home to his confused girlfriend? Will I ever get a match on Tinder?