This post has not been vetted or endorsed by BuzzFeed's editorial staff. BuzzFeed Community is a place where anyone can create a post or quiz.
Try making your own!
11 Things That Happen On Every Episode Of Q&A
"I'll take that as a comment."
1.
The hashtag qanda takes over your Twitter feed at precisely 9.35pm.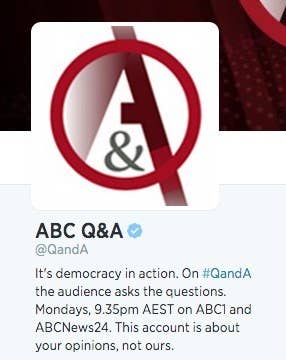 2.
A member from the audience gets REALLY cranky.
3.
Twitter bags out EVERYONE on the panel at some stage.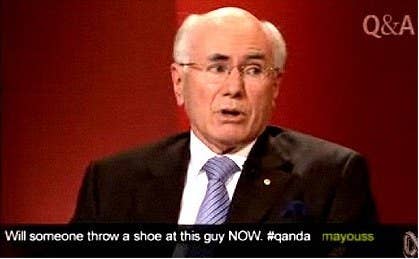 4.
There's always someone who has no idea what they're talking about.
6.
We wait for our tweet to make it on screen.
7.
Twitter peeps agree if they ran the country, things would be a lot better.
8.
We wonder if Tony Jones and Kevin Rudd were separated at birth.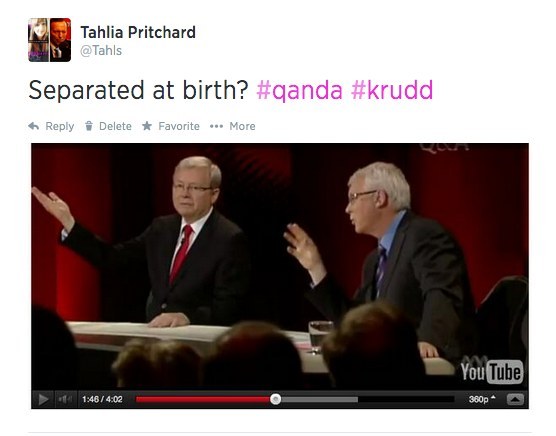 9.
Bets are taken whether Tony Jones can get through the show without interrupting anyone.
10.
We wonder if Katie Noonan will ever be back for a well-timed interlude.