1.
We come in all colors.
2.
Historically, Sudan is neither particularly Islamic nor particularly conservative.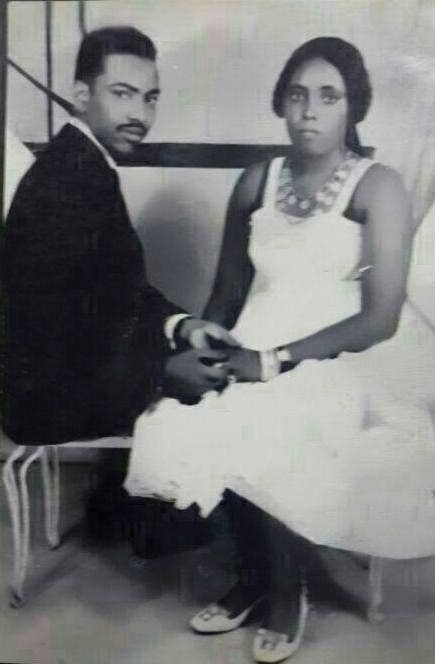 3.
Sudanese women are to be reckoned with.
Sudanese women are pioneers in science, politics and activism. Sudan boasts the first female parliamentarian in Africa and the Middle East (1965) and the first female Minister of Health (1974). Sudan brought the Middle East its first female judge, cinematographer, football referee, army and police officers.
Recently, social networks commemorated Al Azza Mohammed Abdallah, wife of Ali Abdellatif, a national hero. In 1924, she became the first woman to lead a military demonstration in the capital, Khartoum. One historian estimated the number of demonstrators at 20,000 in that procession. The Sudanese woman is referred to as "Azza" in traditional lore, commonly perceived as homage to her.
In the government crackdown of September 2013, women were amongst those demonstrating and subsequently beaten, jailed and killed.
4.
Hospitality is not optional.
Among the various Sudanese customs, hospitality takes center stage. Visit any home in Sudan and you will be given the royal treatment. Refreshments are served immediately, followed by meals, sweet tea (we're really big on tea) or local coffee (jabana) and anything else on hand. The offers continue as long as you stay. You will be offered seconds and thirds and asked to stay for the next meal. It is not enough that you partake of the candy bowl but you will be pressed to take some with you for your family and if you ate a meal, you might find yourself carrying a plate home.
Regardless of the host's economic situation or the contents of their refridgerator; what they have is yours. This can lead to awkwardness as refusing hospitality is offensive even if you mean well. The visitor is left to strike a balance between accepting what is offered while avoiding cleaning out the pantry.
This theme is prevalent all over Sudan. Even war torn Darfur is not an exception.
5.
Sudanese are spread out all over the world.
The economic and political situation has driven Sudanese out in droves to seek their livelihood and freedom. The Secretariat of Sudanese Working Abroad [Ar] declined to give a specific number without an official request and the interactive map on the website is confusing and most probably outdated - as is most of the information in the public domain.
The reality is that many homes depend on the supplemented income provided by a family member turned expatriate.
The Sudanese Diaspora has given birth to a homeless generation that yearns to return but the collapse of education (evident in these photos of rural "classrooms" here, here and here ) and healthcare in Sudan coupled with alarmingly high (and grossly under reported) unemployment rates, force them to stay abroad and raise children that may or may not consider Sudan "home".
6.
We know each other.
Some people are fascinated with six degrees of separation but sit any two Sudanese down together and they will find a much closer connection. They will start the conversation off with the standard family names, move on to geographical questions, go through various educational institutes and wrap up with tribal affiliations and connections by marriage.
If they do not immediately find a relationship, they will venture on a quest until they find the elusive thread that connects them.
This is one of the more interesting Sudanese characteristics that is fading away. As more people leave, ties to their roots reluctantly diminish. Or not so reluctantly. Today, Sudanese are less eager to acknowledge one another abroad, which I learned the hard way while traveling, having received a blank stare to my excited greeting one too many times .
7.
Sudanese are hooked on WhatsApp.
Everyone with a smart phone uses this app. In colloquial Sudanese, it is referred to as "Al Whaats".
Many people in the United States had not heard of WhatsApp before Facebook acquired it. I am yet to come across a Sudanese who doesn't know what this app is or what it does.
Given the geographical distribution of people, high levels of illiteracy and relatively affordable (yet erratic) internet service, WhatsApp is the perfect communication media.
Users send out texts, audio and share pictures while swapping links and spiritual literature. Another common use is the exchange of political, tribal and lewd jokes.
The widespread use and abuse of WhatsApp inspired this cautionary video.
Earlier this year, Sudanese police identified and arrested a number of youths who shared a WhatsApp video of themselves raping an Ethiopian migrant worker. (Her attackers were caught but her woes are far from over).
Sudanese activists use WhatsApp to broadcast information, in the absence of press freedoms and independent, verifiable sources. It is deemed more difficult for the government to monitor than text messages – hence safer. The government repeatedly threatens to jam it for "national security".
8.
You can take a Sudanese out of Sudan but you can't take Sudan out of the Sudanese.
Sudanese will seek their traditions, cuisine and local brands wherever they go. Americans can have their Oreos because Sudanese will still bring their Baraka or Royal Biscuits stateside. No carbonated drink can compare to Pasgianos.
Dried okra powder (weika) is an indispensable ingredient in traditional dishes, more valuable than gold dust to the Sudanese cook abroad. Google can try as it may, but that is one ingredient substitute you will never find.
Paris can have its perfumes and all over the world people can scramble for the latest beauty treatments but a Sudanese woman will always seek her smoke bath (dukhaan), scented exfoliate (dilka) and musky perfumed khumra. Sudanese will turn their nose up at French cheese but drool at the mention of "Braided Cheese". As the holy month of Ramadan approaches, the first thing Sudanese will source are the purplish brown folds of "Abreh", whether they are in Sudan or abroad. The unrivalled thirst quenching beverage is made by soaking these aromatic concoctions in water, passing the mixture through a sieve and sweetening to taste. Bottoms up!