Manti Teo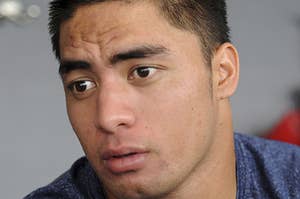 Ronaiah Tuiasosopo's father took to Facebook to share his thoughts.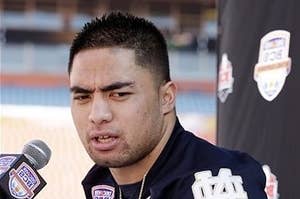 Te'o was speaking to a reporter before the Heisman trophy ceremony in New York City. The video, which comes via South Bend's local CBS affiliate WSBT, was recorded on Dec. 8, two days after the Notre Dame athletic department said Te'o learned of the supposed hoax. Update. He also mentioned her Sunday December 9th.
The Notre Dame athletic director says they were informed of the possibly hoax by Te'o on December 26. In January 3rd press conference Te'o responded to a question about his girlfriend.