Jeremy Piven
Three more women shared their stories about the Entourage actor with BuzzFeed News, bringing the total number of public accusations of sexual misconduct against him to eight. Piven has denied all the allegations and previously took a polygraph test to prove his innocence.
Two other women also made accusations against Piven. BuzzFeed News spoke to a dozen people who said the women had shared their stories with them as far back as the 1990s. Piven has vehemently denied all the women's allegations and provided polygraph results to support his denials.
Entourage has always celebrated the pleasures of bro-ing out without consequences. So what makes the film feel so toxic?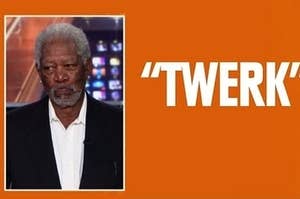 Aw, come on, don't make Morgan Freeman say "twerk."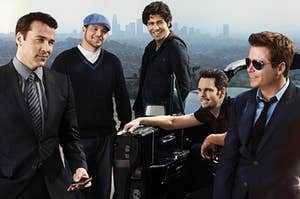 When the ultimate high-flying bromance went off the air after eight seasons, it had exhausted itself and its audience. But now it's back. Who is to blame? Ryan Gosling, Jude Law, Joseph Gordon-Levitt, Matt Damon, Usher: a handful of these guys can still be classified as heartthrobs. Others, such as Carson Daly, Fred Durst, Sisqo, Brendan Fraser, and the like... perhaps not so much.
Picture the Obama administration as a bunch of ambitious young bros, add in Hillary Clinton as a bull in a pantsuit with a mouth like a sailor, and this is what you get.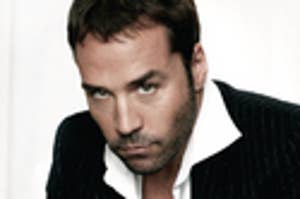 Jeremy Piven pulled out of Speed-The-Plow, a David Mamet play currently on Broadway. His excuse was a high mercury count. And he will not rest until you know that.