Corey Feldman
They deserve some major apologies.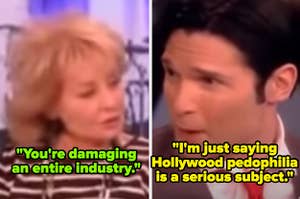 Macaulay Culkin deserves a massive apology.
Police would not elaborate on the allegations, but Feldman has long vowed to take down the "pedophile ring" in Hollywood that he allegedly fell victim to early in his career.
The former child actor has been vocal about childhood sexual abuse since sharing his own stories of being molested by men in Hollywood.