We asked the BuzzFeed Community what inventive cocktails they've been crafting up during quarantine, and it's clear that the creative juices (and liquor) have been flowing. Here are some of the best! 🍹
1.
Vodka lemonade with iced-tea cubes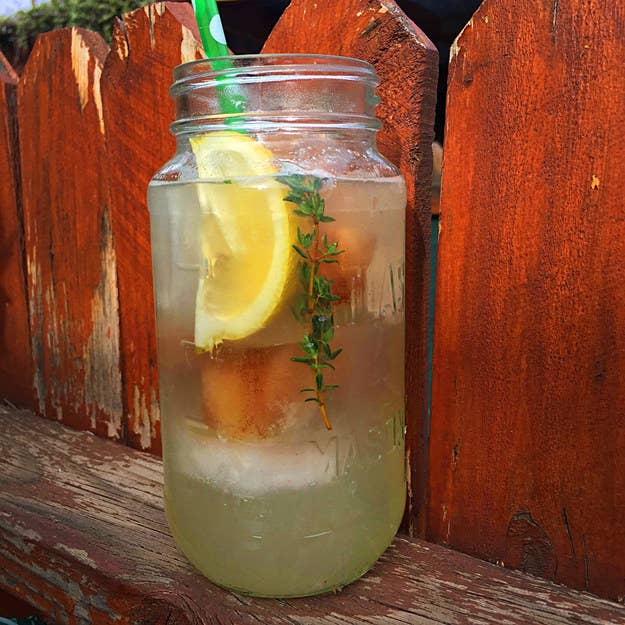 3.
The island party 🍍
"2 ounces tequila + 2 ounces coconut water + 1 ounce pineapple juice + juice of ½ lime. I'm obsessed!"
5.
Gin with rhubarb and mint
"Empress gin and rhubarb simple syrup (I made it myself!), muddled with mint and topped with a splash of club soda. It's delicious. My partner's been calling it 'the emperor's new clothes.' We had a MASSIVE rhubarb harvest, our mint went berserk, and someone gave us a big bottle of Empress gin that neither of us touched for years, so we're working with what we've got!"
7.
Tiger's blood daiquiri
"1 can coconut cream. 10 strawberries. Generous pour of vanilla rum. Ice. Serves 4. So simple and delicious!!"
8.
Watermelon mojito
9.
Trader Joe's blood orange mocktail
"I've been making a mocktail that is Trader Joe's blood orange sparkling water, a splash of blood orange juice, and then, depending on how sweet the blood orange is, some simple syrup. I put some mint on top. It's nice and refreshing!"
10.
Costco margarita mix + vodka + frozen grapes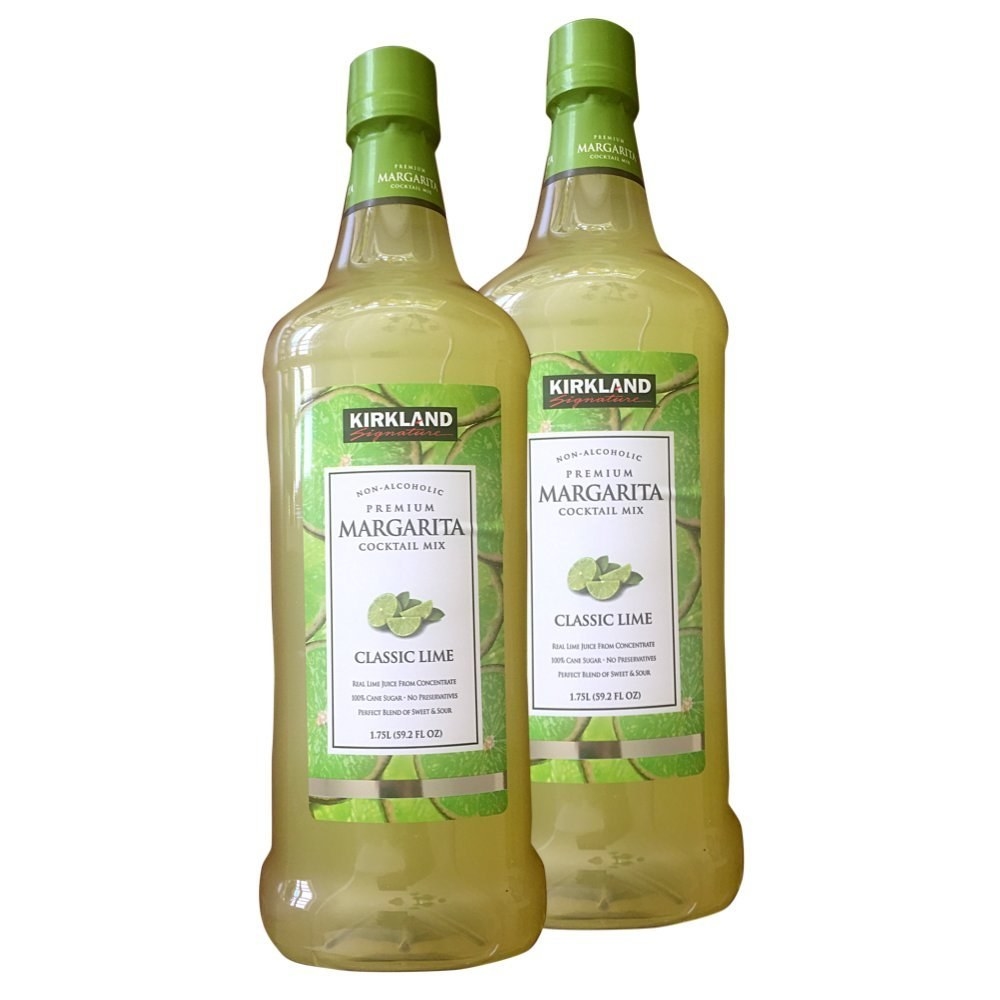 11.
Aperol spritz(ish)
"I've been doing a play on an Aperol spritz with what I had on hand: gin, Aperol, and tonic with a lime wedge. The tonic brings out both the bitterness and sweetness of the Aperol. A nice cross between a G&T and a spritz."
12.
Gin with saffron, rosemary, and cardamom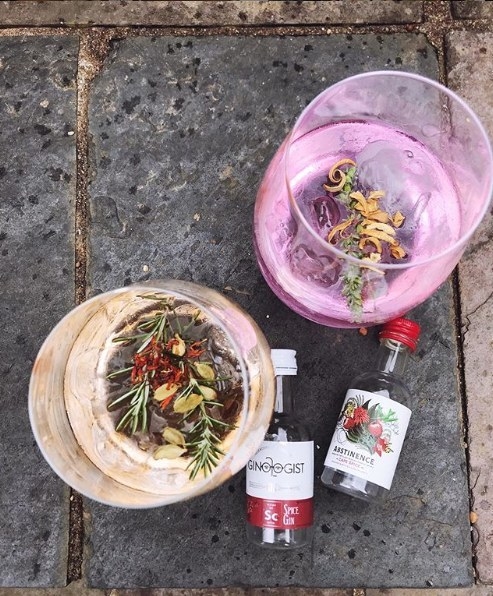 13.
Blueberry Moscow mule
"I make Moscow mules, but I use a blueberry-infused vodka (you can buy them, but I make my own) and add muddled blueberries. Adds a pop of an extra flavor, but it's still flattering to the ginger and lime of the traditional mule. My husband uses a spicy serrano-infused vodka that we made."
14.
Spiked Capri Sun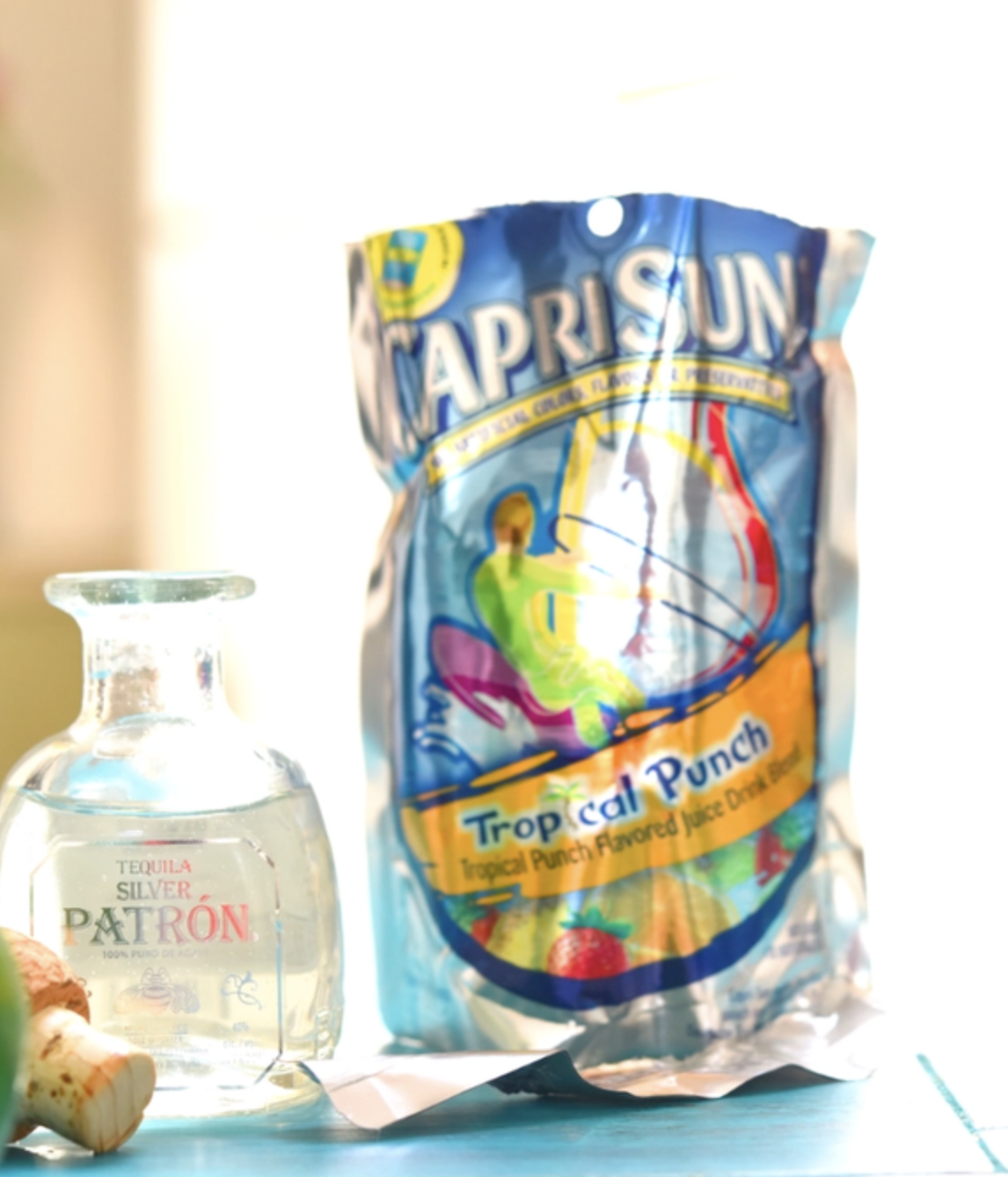 15.
Rum with homemade tamarind syrup
"I made this *really* tasty tamarind and vanilla syrup — then used it in delicious old-fashioneds with rum. I'll top everything with a little sparkling water to make it extra refreshing."
16.
Gin and sage cream cocktail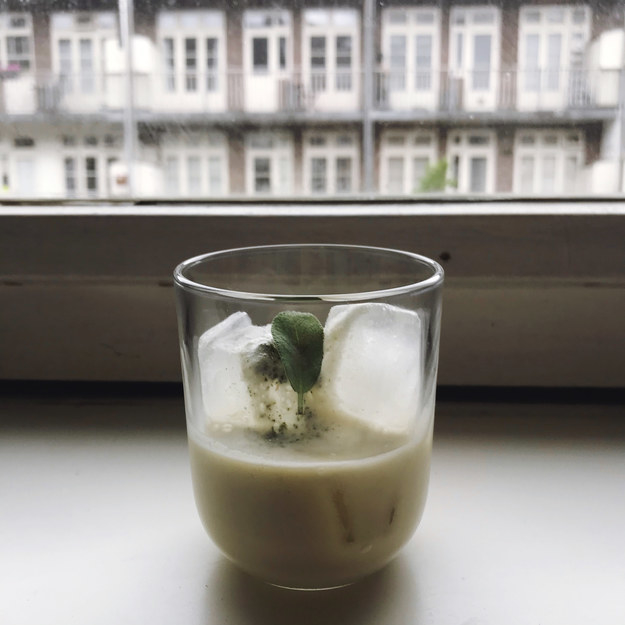 17.
The garden party
"Very simple: 1 ounce gin, 1 ounce Aperol, ½ fresh-squeezed lemon. Stir it up and it basically tastes like summer!"
18.
The vodka quarantine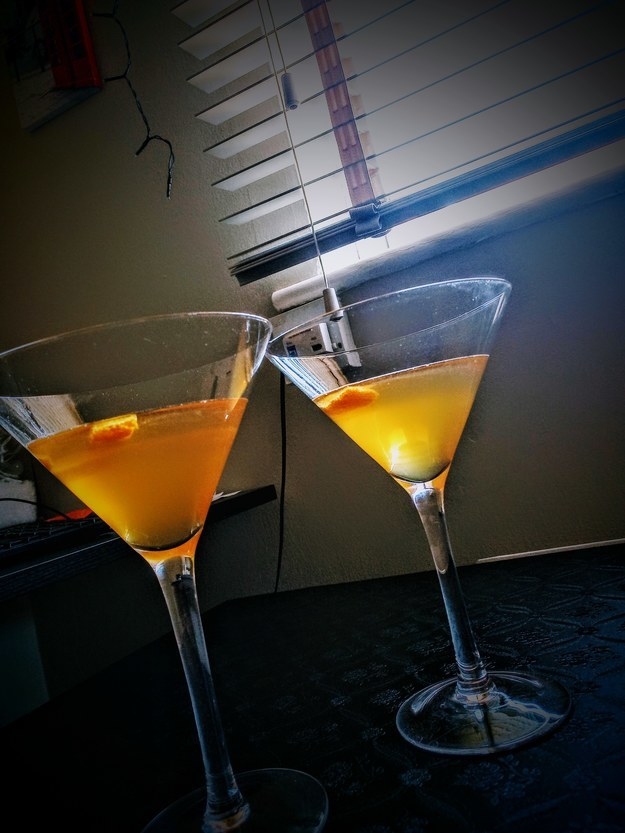 19.
Cherry lemonade mocktail
"Not a cocktail, but I use 2 parts lemonade, 1 part Sprite, and 1 part cherry juice. (I like cherry Bai, but you can use tart cherry juice or Kool-Aid!)"
20.
Basil gimlet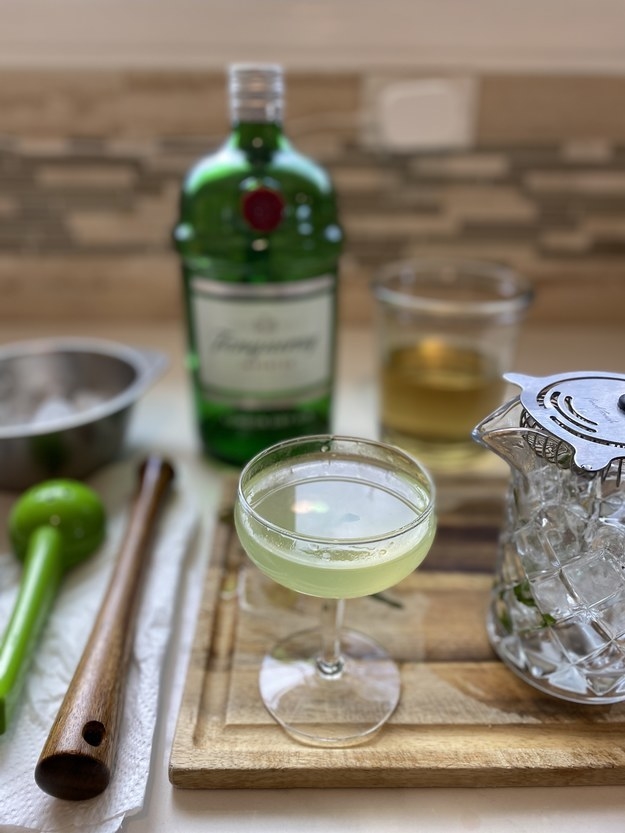 21.
Boozy Reese's Peanut Butter Cup
"Skrewball peanut butter butter whiskey + Bailey's = Reese's Peanut Butter Cups in cocktail form. Thank me later."
22.
And finally, White Claw plus a shot (or two!)
Don't forget to drink responsibly — cheers! 🥃