1.
This man spent $2,600 playing carnival games and got a stuffed banana: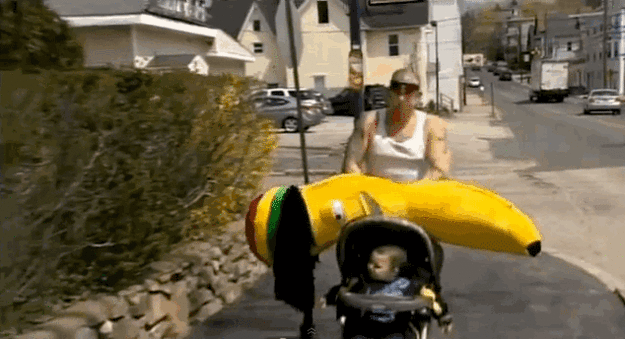 2.
This woman pieced together over a thousand jigsaw puzzles to win the world record: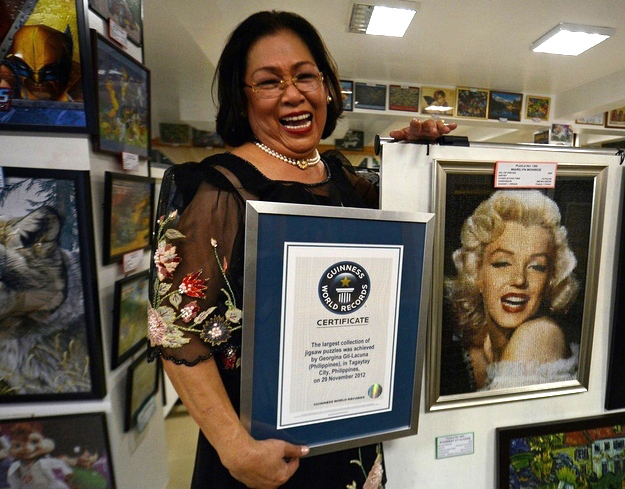 3.
This guy got a face full of glass just because he wanted to give away some smooches: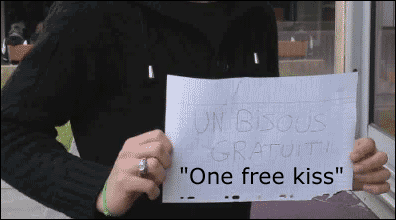 4.
Saimir Strati puts together record-breaking mosaics, like these 1,350,000 bean grains, because he can't stop making impressive pieces of art:
5.
One guy started an internet campaign to meet the perfect girl he saw on the subway: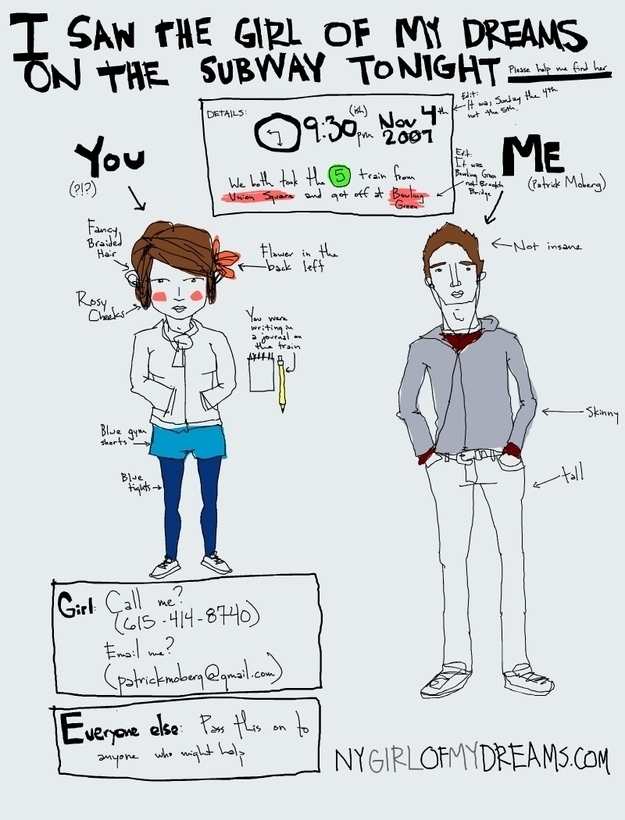 7.
Someone may pay more than £80,000 at auction this May for this annotated first edition 'Harry Potter and the Philosopher's Stone':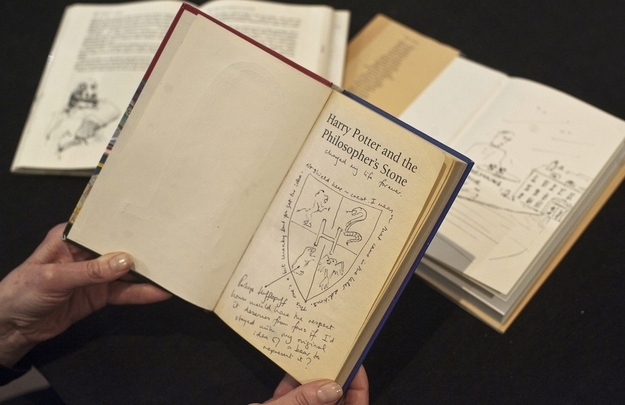 8.
This couple broke a world record by continually kissing for 58 hours 35 minutes 58 seconds.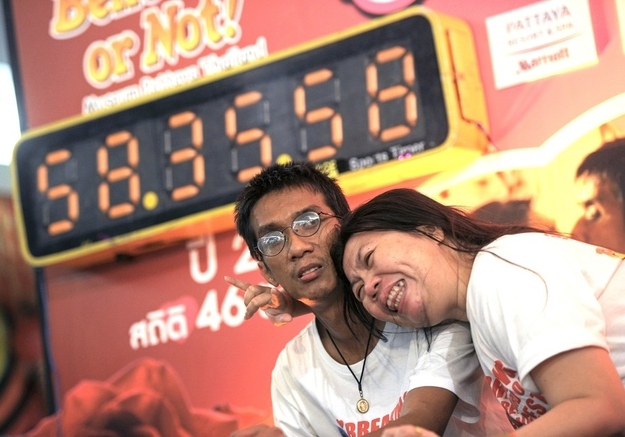 9.
Rob Shoesmith camped outside of an Apple store for 10 days to be the first in line for the iPhone 4S:
10.
This cat got a red card because she wanted to play a round of soccer: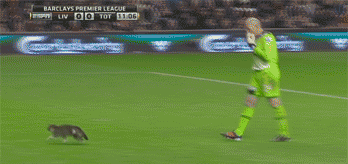 11.
This man has a "ShoeZeum" of over 2,500 pairs of sneakers because he wanted to have the world's largest collection: