This Is London's Largest Living Wall
And it's really, really cool.
Oh hey, London. Imagine if there was a garden on a wall in our city.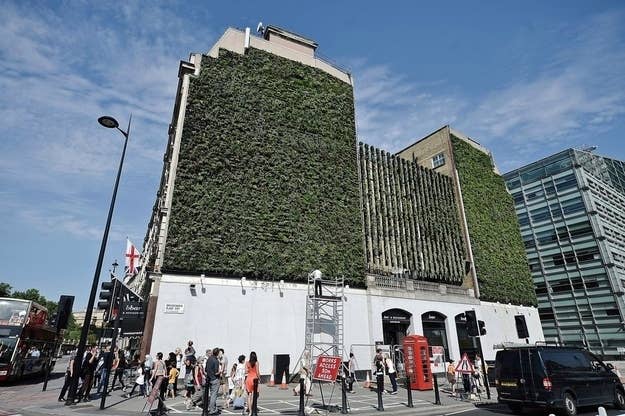 That would be cool, wouldn't it?
Hang on a minute, there is one.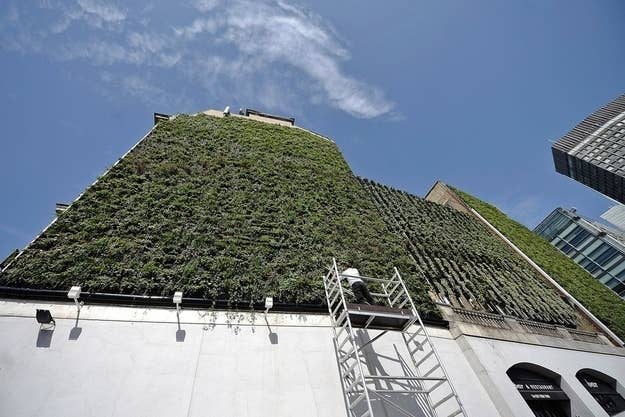 Environmentalists have turned the side of the Rubens Hotel in Victoria into a garden, in an effort to reduce the risk of flooding in the area.
Wild strawberries! Buttercups! Crocuses! Green ferns! These are all things that will grow on the magical wall garden.
The hotel roof will collect rain water to to feed the plants, and the whole project is going to increase biodiversity in a gross, smoggy area.
How lovely.