14 Things That Turn Sisters Into Best Friends
Sister BFFs are the best BFFs.
by
,
Hello! We (Tabatha and Mishia) are sisters. I (Tabatha) am 24 and I live in London. Mishia is 21 and she's on a year abroad in Ecuador.
Here we are talking about how we became best mates:
1.
Spending half-term holidays binge watching TV.
Mishia: As young kids we used to watch endless episodes of Pippi Longstocking and The Moomins.
Tabatha: Pippi is basically the ultimate powerful woman. I think that's how we learnt how to boss boys around.
Mishia: Oh, totally. And then we moved on to The Parent Trap. We LOVED that film.
Tabatha: We used to rent The Parent Trap and It Takes Two and watch them both in the same night. Sometimes twice each.
Mishia: God, I used to wish we were twins. But the one show that we watched more then any other was surely The O.C.
Tabatha: Whenever something bad happened to one of us, we'd just snuggle up on the sofa and watch "The Mallpisode", and "The Heights". Basically the episodes where everyone was in the right relationships. Where Ryan dated Marissa and Seth dated Summer, and Anna and her stupid voice were nowhere to be seen.
2.
Causing mischief together.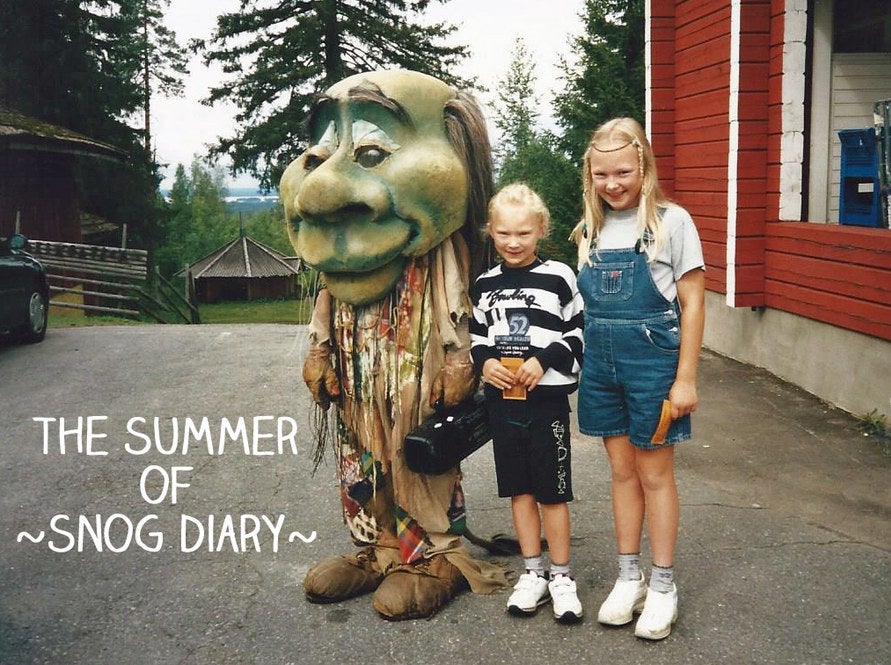 Tabatha: We both know what we're going to talk about here.
Mishia: Snog Diary.
Tabatha: So, our family has a little summer cabin in Finland, and as kids we used to spend longggggg summers there with two of our cousins.
Mishia: One summer, both cousins bought S.O.s with them, and because we were like, 10 and 7, we found the whole thing HILARIOUS.
Tabatha: So we bought a Groovy Chick notepad at Manchester airport and spent the summer documenting every snog we witnessed. We even had a snogging scale.
Mishia: And we were so dedicated to documenting every snog. We used to sleep in shifts so one of us could spy on our cousins hanging out on the veranda, just in case they snogged.
Tabatha: And then on the last night of the summer, we presented our book to our family over dinner and no one laughed. Everyone was just like: You are pervy creeps.
Mishia: To be fair, we were.
Tabatha: I'd do it again though.
Mishia: Same.
3.
Sticking up for each other at school.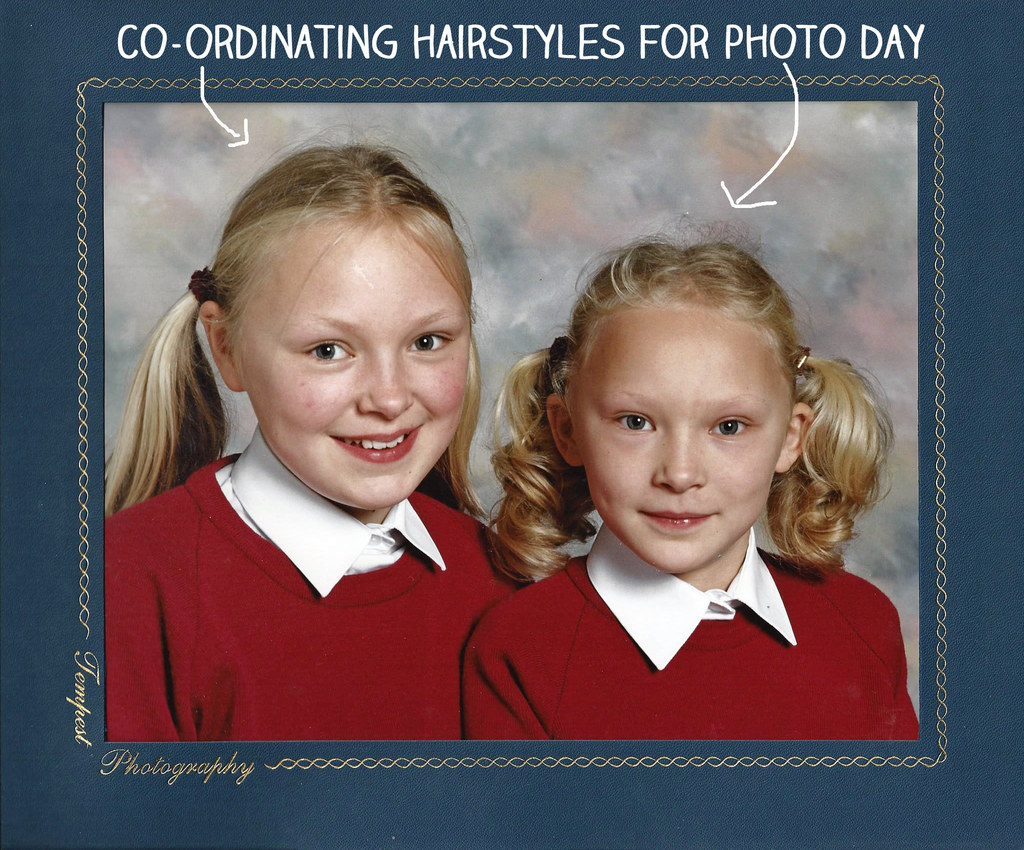 4.
Sharing a bed as children.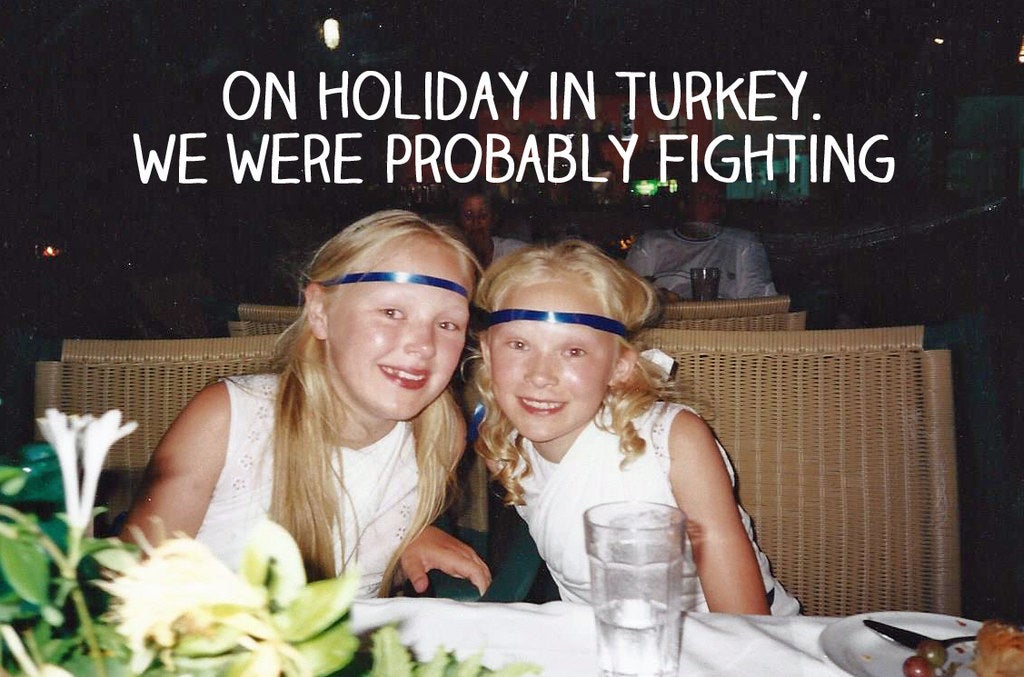 Mishia: So we had our own bedrooms, but we always had to share a bed on holidays.
Tabatha: My god, I hated it. I used to fashion a giraffe down the middle of the bed out of clothes, and then I'd tell you that if you crossed the giraffe, it would bite you.
Mishia: What actually happened was that if I crossed it, you'd hit me as hard as you could.
Tabatha: Oh god, I did.
Mishia: And you played tricks on me. You would say, "Come here, I want a cuddle." So I'm come over to your side of the bed and then BAM, you'd hit me because I'd crossed the giraffe.
5.
Sharing a bed as adults.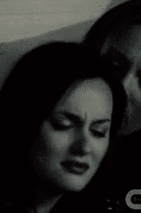 Tabatha: But now we sometimes share a bed when we both visit Mum, just because.
Mishia: Especially if one of us is sad. You still push me out of it though.
Tabatha: The day our parents divorced was the first day we shared a bed as adults. I was 16, and you were 13, and I thought it would be ~poignant~ if I climbed into your bed in the middle of the night.
Mishia: But it was poignant! I needed you, and there you were: in my bed.
6.
Copying each other.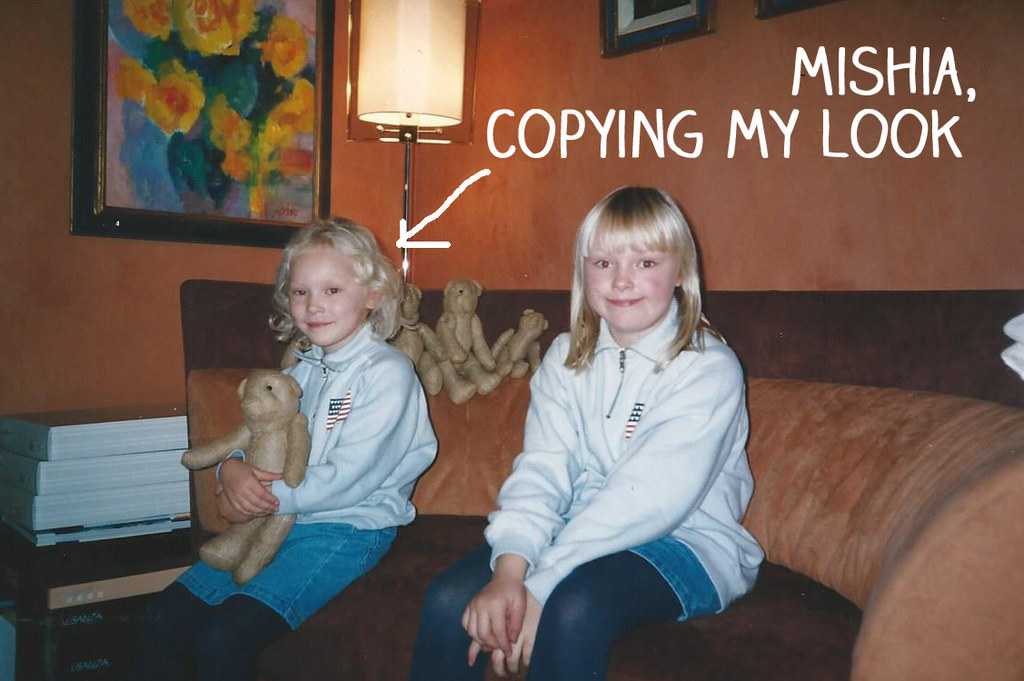 7.
Working out which famous siblings we are.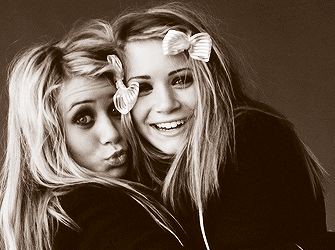 Tabatha: Out of Mary-Kate and Ashley, I'm Ashley.
Mishia: And out of Kylie and Kendall, I'm Kendall.
Tabatha: I'm definitely the Pippa to your Kate.
Mishia: And I'm the Nicky to your Paris.
Tabatha: Making me Paris is the biggest compliment you could ever give me.
8.
Understanding how weird our parents are.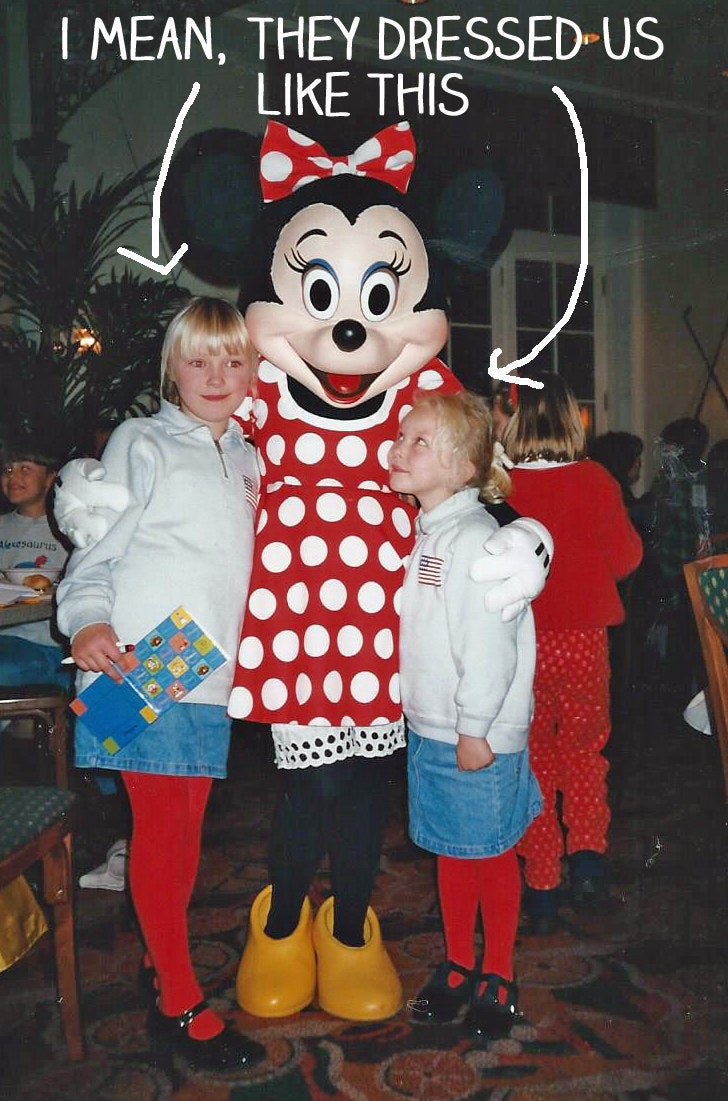 Tabatha: I feel like everyone thinks their family is weird. And there's nothing worse than someone with a very ordinary family going, "Ahhh maaa gaaaad my family are so crazy, you wouldn't even believe it!!!!!"
Mishia: Ours are pretty weird though.
Tabatha: Yes. And what's very unusual is that I haven't spoken to Dad for years, whereas you still speak to him occasionally.
Mishia: Yeah, I do.
Tabatha: But, like, that's fine. You can speak to him and I don't have to. It's when other people are like, "Oh, isn't that sad. Maybe one day you'll make up," that I feel like saying, "No. Fuck off."
Mishia: Eughh, I hate that too. Like why anyone would think they have a right to offer an opinion on our relationship with our dad is beyond me.
Tabatha: Agreed.
9.
Getting drunk together.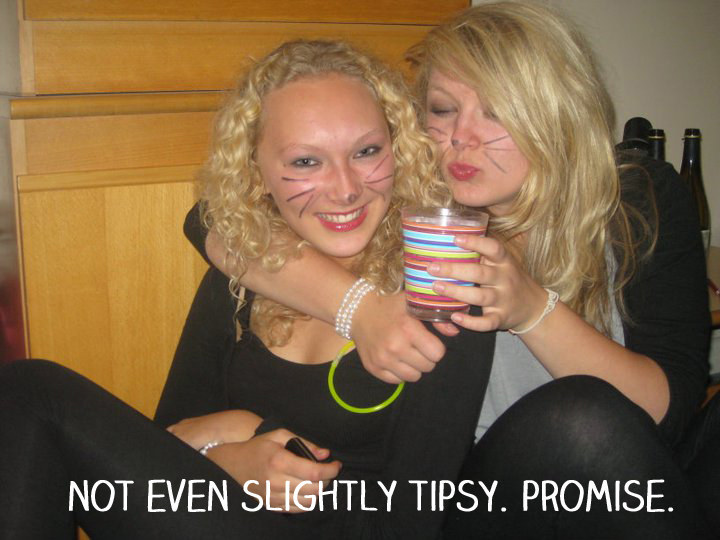 10.
Arguing about who Mum loves more.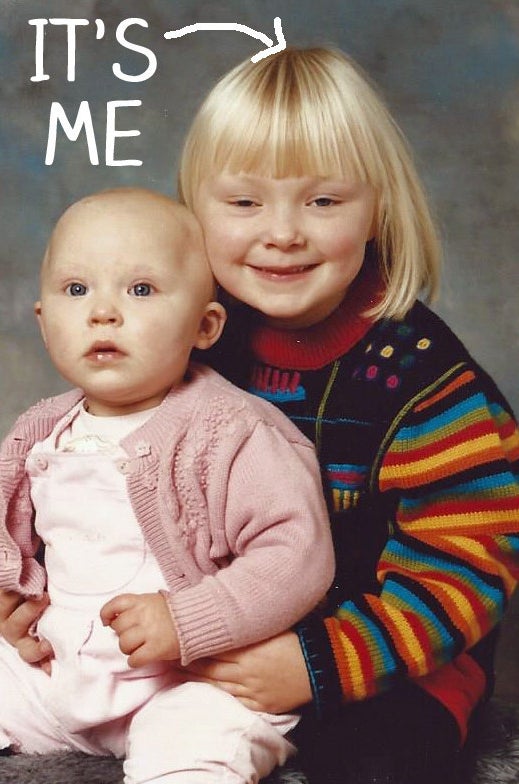 Tabatha: Obviously me.
Mishia: TABATHA!
Tabatha: I once read that the secret to being a successful mother is making all your children think they're your favourite.
Mishia: Yeah. I mean, to be honest, I'm pretty sure I'm her favourite.
Tabatha: Yeah, sure...on Opposites Day.
11.
Feeling really proud of each other all the time.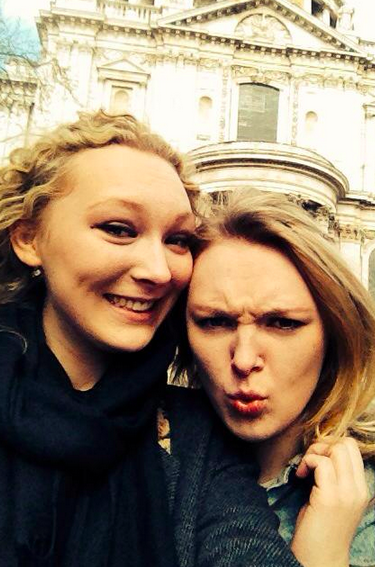 Mishia: I boast about your achievements all the time. To the extent that I know it annoys my friends.
Tabatha: I remember when I first came to visit you at university and you ran into some friends on the street. When I got back to London, I was like, "My sister is the MOST popular person in St Andrews," and everyone was like, "It's just a small university, Tabs."
Mishia: They're right. It's tiny.
Tabatha: I like all of your Facebook pictures – and I get really jealous if I don't know the people you're hanging out with in them.
Mishia: Oh, same. I hack into your Facebook and stalk your friends I don't know. You know, to see if they're nice.
Tabatha: And I'm pretty sure Mum hacks into both of our accounts.
12.
Whiling away hours in airport departure lounges.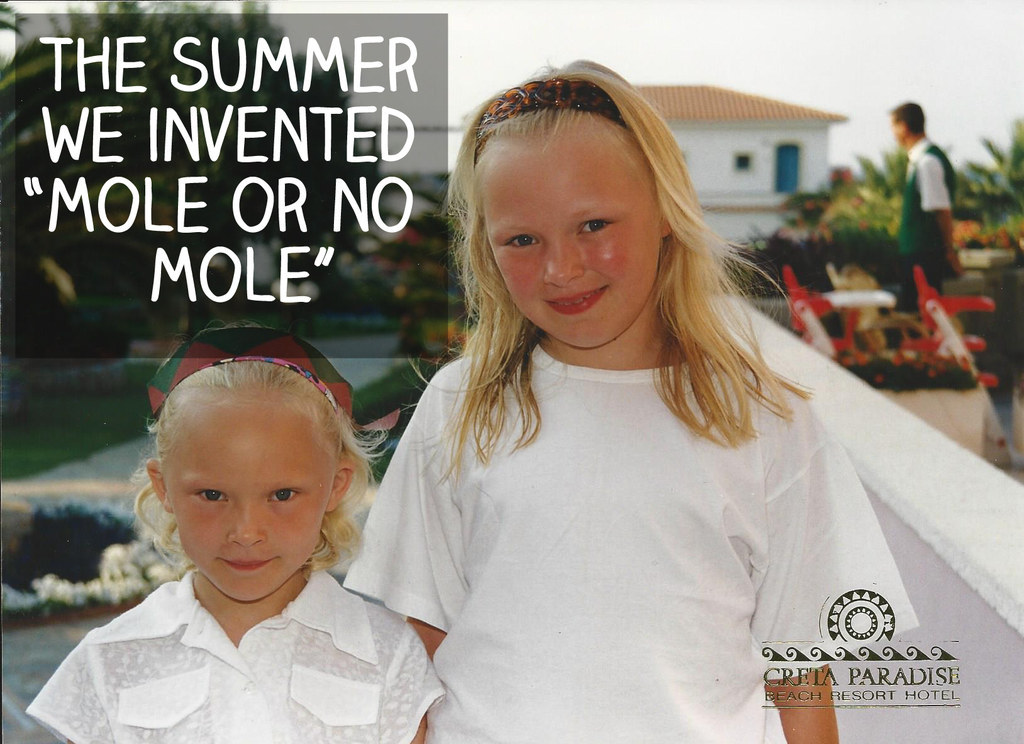 13.
Judging the same things (that we know we're not supposed to judge).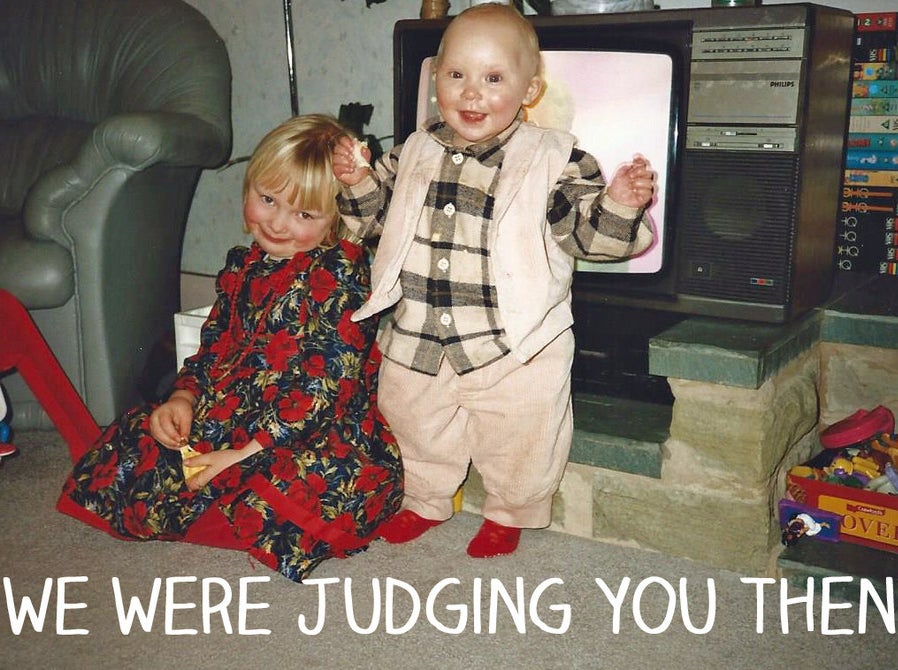 Tabatha: I rarely trust short people.
Mishia: Same. And I've never laughed at a poo joke.
Tabatha: Oh god, me either. And I hate adults talking about children's cartoons.
Mishia: Oh that's the worst. And what about people who wear those shirts that look like they're on fire?
Tabatha: Everyone judges those, Mish.
Mishia: Oh. Well, we do too.
14.
Supporting each other's ridiculous life plans.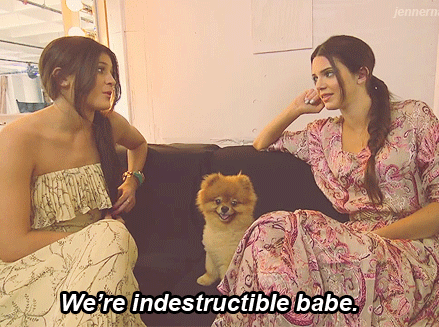 Mishia: Hahahahaha, remember when you wanted to move to Sweden and do a master's in mirror studies?
Tabatha: To be fair, I was going through a messy break-up. I was confused about what I wanted.
Mishia: I know. Mum was worried about you, but I convinced her that if you were passionate about reflections, you should do it.
Tabatha: Thanks. To be honest, you're still making ridiculous life plans. Don't you want to go live in China with no job and no real plans when you finish your degree?
Mishia: Yeah, I do.
Tabatha: I'm very supportive of that whenever Mum gets worried about it.
Mishia: You're the only person who supports my dream of moving to Asia.
Tabatha: I think I mostly support it because I don't believe you're serious.
Mishia: Tabatha!