 As ever, it didn't disappoint. But what is Eurovision like behind the scenes? I went to Copenhagen to find out.
1.
This year, the Eurovision Song Contest employed 500 volunteers.
2.
And she was right. Copenhagen was the place to be this weekend. 3.
There was also wonderfully tacky merchandise. 4.
A Eurovision karaoke booth and makeover tent. 5.
And a fabulous lady valiantly dancing on her own. 6.
In the centre of town there was a countdown to Eurovision. 7.
There were Eurovision song lyrics on the side of every road.
8.
And Metro stations offered the public free transport in exchange for a Eurovision karaoke performance. 9.
I headed to Copenhagen's centre to ask Eurovision superfans what the competition meant to them. 10.
That evening, I headed to "Fortunate Friday" at EuroClub, the competition's official nightclub. 11.
A lot of people there had opinions about who should win. 12.
The day before the final, I caught the boat to Eurovision island for the dress rehearsal. Leaving from Nordhaven harbour, it took about 20 minutes to get to the former shipyard.
13.
Even in rehearsal, the B&W Hallerna Arena looked fantastic. 14.
Although the actual event would hold 11,000 fans, 3,000 press and volunteers turned up to the dress rehearsal.
15.
This year's hosts were Nikolaj Koppel, Lise Rønne and Pilou Asbæk. 16.
This is the autocue they read from. 17.
And this is the view they looked out onto. 18.
Commentators from individual countries sit in booths at the top of the arena. 19.
After they perform, acts head to hear the outcome of the votes in a special area in the middle of the arena. 20.
Even in dress rehearsal, the sets were spectacular.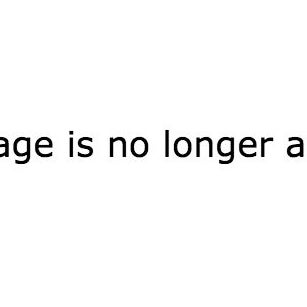 "The 'LOVE' banner that dropped down at the end of Basim's performance was originally supposed to be a Danish flag," Amanda told me. "But that was considered too political so they changed it at the last minute."
23.
And so were the contestants. That's the Tolmachevy Sisters from Russia, Conchita Wurst from Austria and Dilara Kazimova from Azerbaijan.
There's Molly from the UK, Teo from Belarus and the Common Linnets from the Netherlands.
24.
But, before long, it was time for the competition. The Press Centre was packed. 25.
Greece's media were especially enthusiastic.
26.
As soon as Conchita entered the stage, there was a standing ovation. 28.
But there could only be one winner. And Conchita Wurst absolutely smashed it. 29.
In the Winner's Press Conference, she held her trophy high and said, "This is for all out there who believe in a future of love and tolerance and acceptance."