1.
Pee in the same toilet cubicle on a night out.
2.
But also pee in the same room when you're at each other's houses.
3.
Borrow each other's tights, pants, and socks without a moment's hesitation.
4.
But also borrow each other's toiletries without batting an eyelid.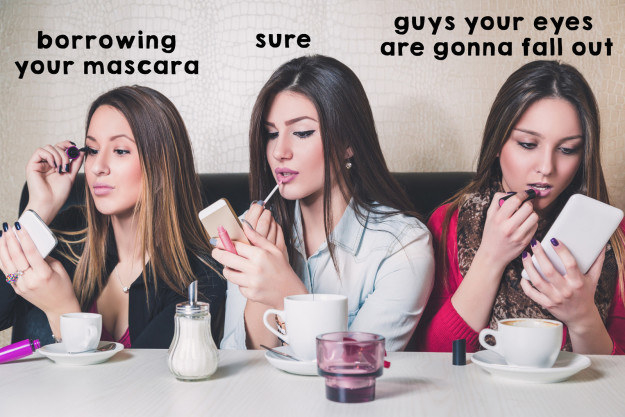 5.
Boast about how hairy your legs have got.
6.
Fail to engage in actual conversation because one of you needs to rant about something.
7.
Lie beside each other, on the floor, with your trouser zip undone because you've eaten so much food.
8.
Keep each other company while the other one gets changed.
9.
Compose romantic, and sometimes even sexy, texts on behalf of each other.
10.
Check each other's job applications, tax returns, and armpits without even a moment's hesitation.
11.
Apply fake tan, sun cream, and aftersun to each other's rude bits.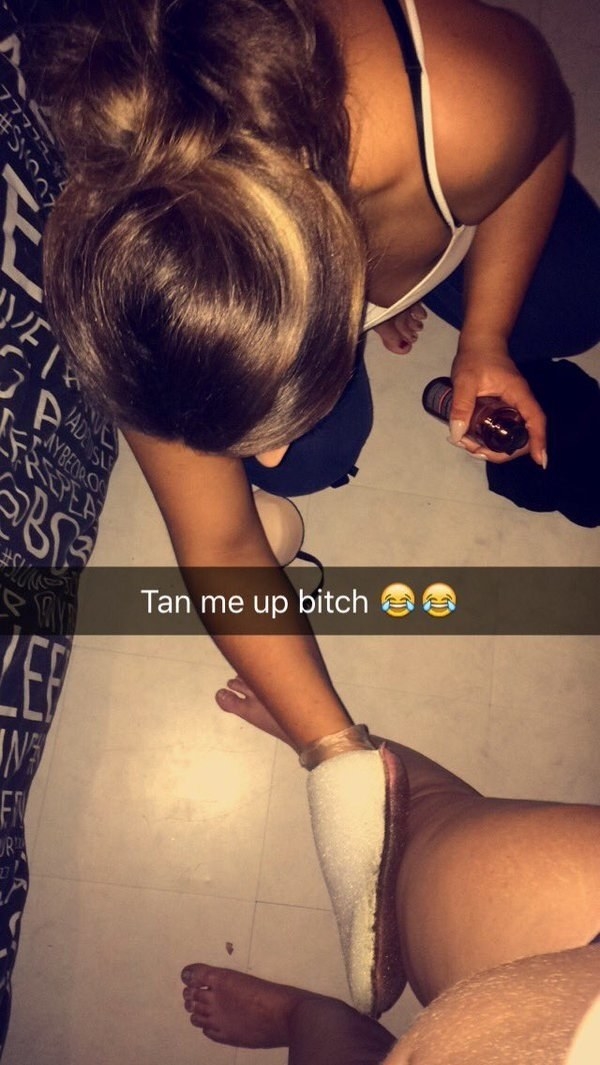 12.
Text each other your most inane medical symptoms and expect a detailed medical diagnosis in return.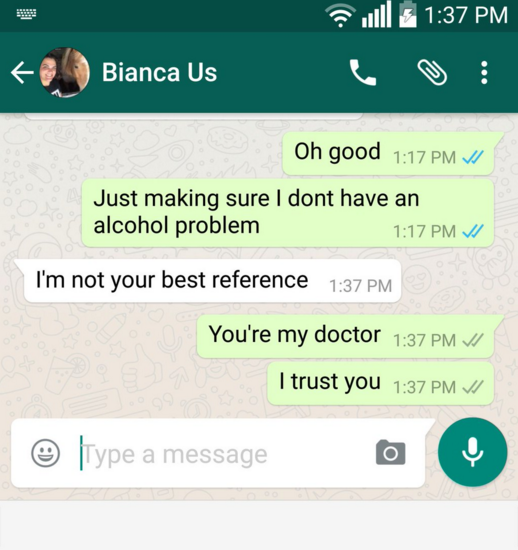 13.
Rank people you know out of 10, based on hotness.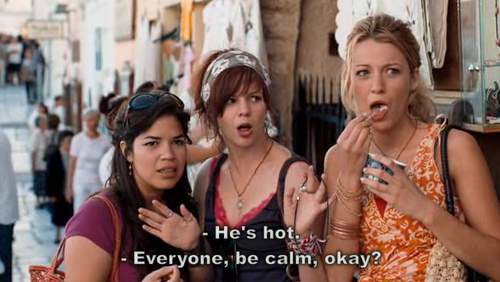 14.
Rank people you know out of 10, based on personality.
15.
Text each other when your period starts for no reason other than getting a bit of sympathy.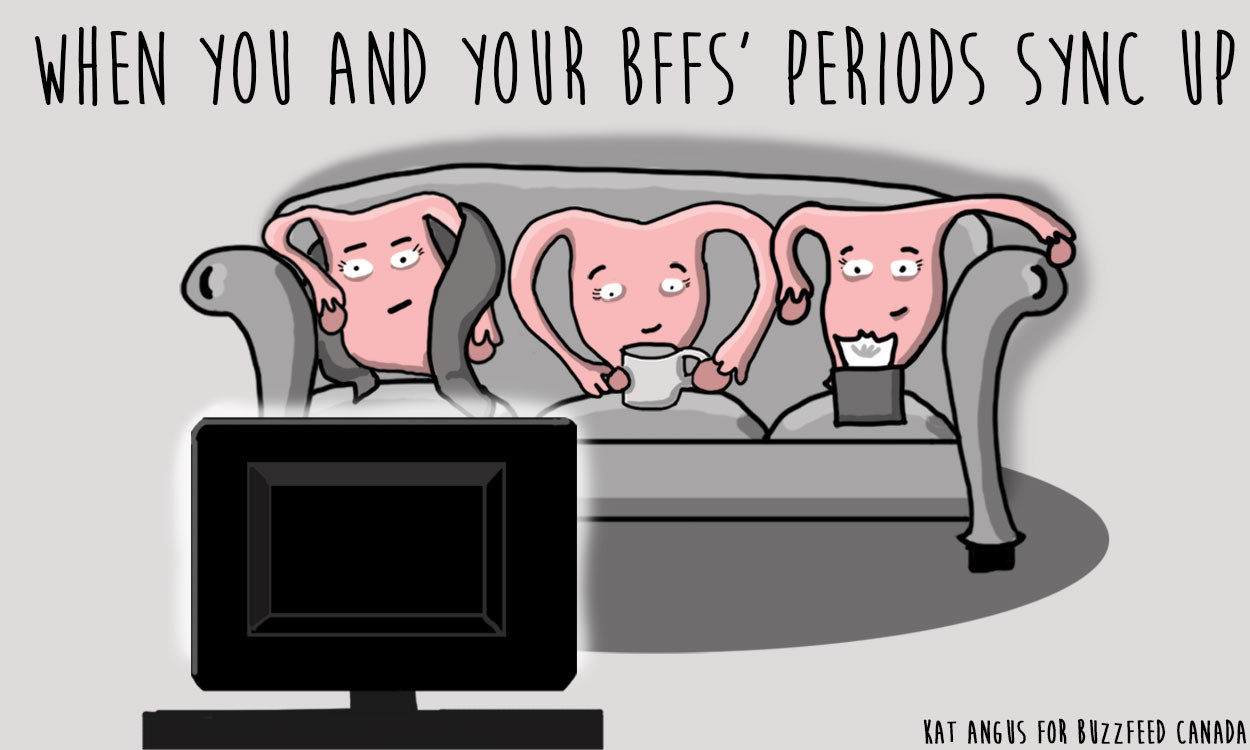 16.
Text each other when someone upsets you and expect to receive a list of their bad qualities in return.
17.
Routinely stalk everyone you have ever snogged on social media for no reason other than curiosity.
18.
Sneak off for strategic chips in the middle of a night out when you start feeling a bit too drunk.
19.
Clean up each other's sick, take off each other's makeup, and put each other to bed when you've drunk too much.
20.
Describe the vibe of someone you've just met, and know that your best friend will understand exactly what you mean.
21.
Played "what would I do differently?" about everyone you know.
22.
Have each other's back when the people you're dating turn out to be the actual worst.
23.
Make a special type of eye contact whenever a man says something that only a man would say.
24.
Pluck your eyebrows, shave your legs, and do any other form of body hair removal in front of each other.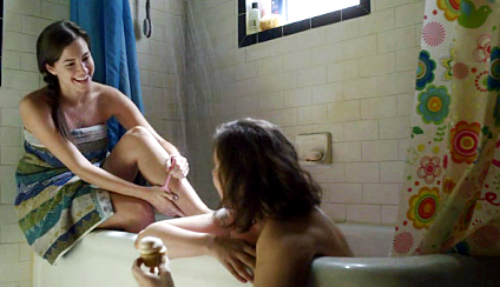 25.
Love each other unconditionally, but love each other approximately 1 million times more when drunk.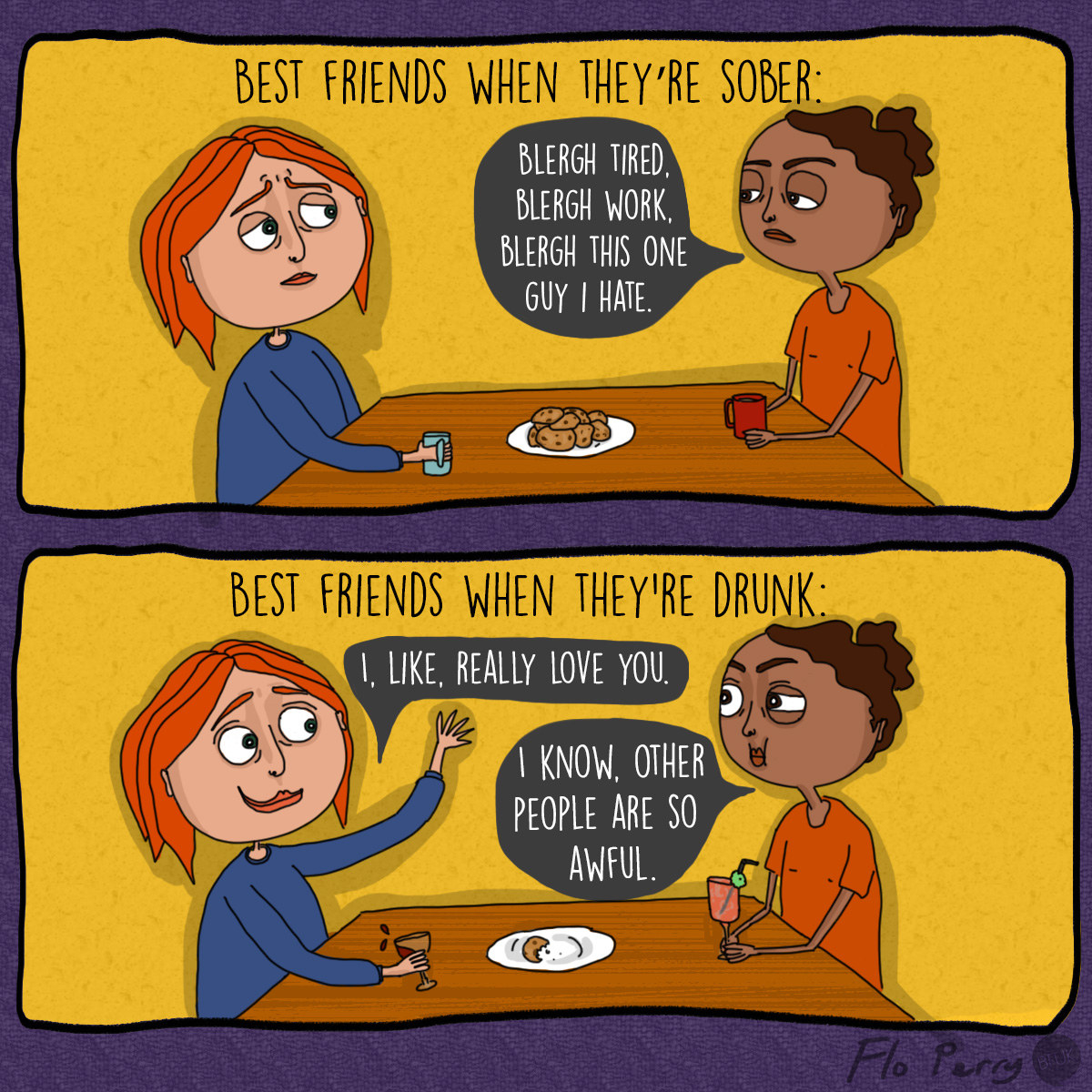 26.
Give each other literally everything that you could ever ask for or need.