16 Things Celebrities Did This Week
The Minogue sisters are planning to work together, Prince George has seven godparents and changes to the The X Factor judging panel are being planned.
1.
K.Middy and Wills have named Prince George's godparents.
2.
Atomic Kitten's Natasha is dating 5ive's Ritchie. OMG SO GOOD. They got close on The Big Reunion and this is the best thing in the whole world.
4.
James Arthur fancies Lauren Pope. And he claims not to have hooked up with Kimberley Garner earlier this year. Looks like someone will be swapping West London for Essex pretty soon.
5.
Mollie from The Saturdays has been signed by Next Models.
6.
Sir Alex Ferguson thinks Becks got too big for his boots.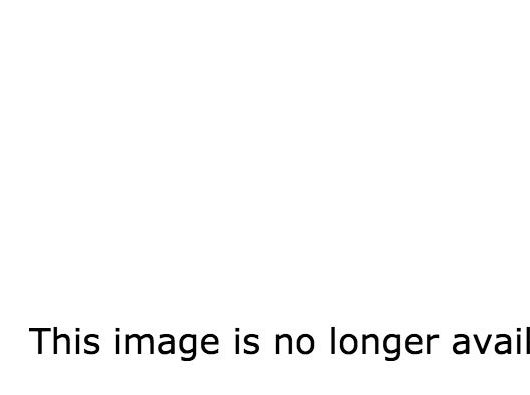 "David was the only player I managed who chose to be famous, who made it his mission to be known outside the game," he revealed in his autobiography. "I felt uncomfortable with the celebrity aspect of his life."
7.
Nicole Scherzinger has lost a stone in just seven weeks.
8.
Strictly bosses have banned the boys from dancing topless. "Ben [Cohen] was going to take his shirt off on Saturday night, but then we had complaints about me doing it so he was told not to," Ashley Taylor Dawson told Reveal. Unfair!
9.
Jamie Dornan will play Christian Grey in Fifty Shades. 10.
Bake Off's Ruby is still receiving sexist abuse from haters.
She's been called a "cry baby," a "manipulator" and a "filthy slag. And Ruby reckons it's because she's a woman. "The criticism ranged from gently cynical to downright obnoxious, but as the series went on I noticed an increasing degree of personal vitriol and misogyny," she told new!. "So much criticism levelled at the bakers is gender specific."
11.
Sharon Osbourne has been mentoring Sam Bailey via Skype. 12.
Simon's trying to get Cheryl back.
With all four current judges planning to leave, Simon called The X Factor's producers and told them to get Cheryl back. "Simon knows deep down ratings would go up if he returned as well," a source told Now. How exciting.
14.
Katie Price thinks her sunbed was haunted. 15.
Dannii and Kylie Minogue are moving back to the UK.
With Dannii considering going back to to The X Factor and Kylie signed up to The Voice, the pair will be living in London together. "Kylie was able to spend a month in Australia with Dannii earlier this year and they had a ball," a source told Reveal. "They were talking about doing some work together... and they see no reason not to go ahead." AAAAAH SO EXCITING.
16.
And finally, David Beckham kissed Harper Seven and the whole world melted. Sources: Now, Reveal and new!.