33 "Save The Last Dance" Facts You Probably Didn't Know
Julia Stiles did most of her own dancing.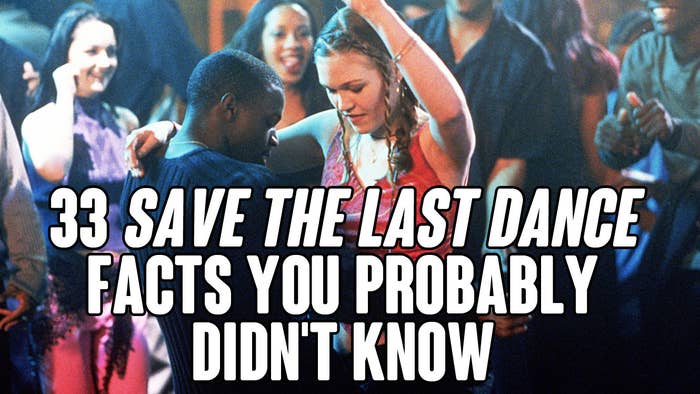 1. Julia Stiles claims that her drunk dancing scene in 10 Things I Hate About You helped her win the role of Sara in Save the Last Dance.
2. Although Stiles grew up dancing, she had no formal ballet or hip-hop training before she was cast.
3. But she did do a month and a half of dance training, for six hours a day, before she started filming. And throughout filming, she took choreography classes at the weekends.
4. She ended up doing all of the hip-hop and most of the ballet dancing herself. But she did use a stunt double for the en pointe ballet.
5. And she enjoyed dancing so much that she said filming the club scenes felt like getting paid to be at a party.
6. Although Stiles says she was in the best shape of her life when she filmed Save the Last Dance, she also said she had callouses, bunions, and blisters on her feet, and the dancing made them bleed all the time.
7. All of the scenes that took place in Steps, the hip-hop nightclub, were actually filmed in a gothic club called The Crowbar. It was given a makeover before filming started.
8. And the school scenes were filmed in Lemont High School in Chicago.
9. In an original draft of the movie script, Sara moved from Pennsylvania to Baltimore, rather than from Lemont to Chicago.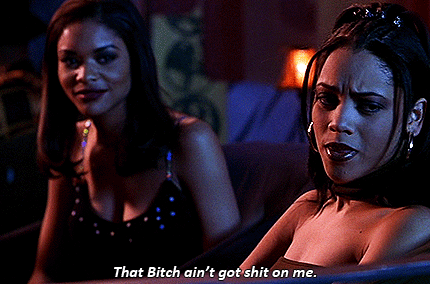 10. Thomas Carter, the movie's director, also directed Swing Kids and Coach Carter.
11. And Fatima Robinson, the movie's choreographer, has worked with pretty much everyone. Her impressive list of clients includes the Backstreet Boys, Michael Jackson, Aaliyah, Megan Trainor, Mary J. Blige, Black Eyed Peas, Jennifer Hudson, Usher, Leona Lewis, Sade, Prince, and Rihanna.
12. And the chair dance that Sara and Derek rehearse is the same routine as The Backstreet Boys do in their video for "As Long As You Love Me".
13. There is a Save the Last Dance 2, which follows Sara's career at Juilliard. Sadly, neither Stiles nor Patrick Thomas are in it.
14. Columbus Short is in it, which is funny because he went on to star in Scandal with Kerry Washington, who was in the original movie.
15. Kerry Washington, who plays Chenille, had just graduated with a degree in anthropology and sociology when Save the Last Dance was filmed.
16. Washington was 22 years old.
17. Julia Stiles, on the other hand, was only 19 years old.
18. She went to Columbia University for a degree in English literature right after the movie came out.
19. And even though she was already famous, she lived in dorms.
20. Sean Patrick Thomas, who plays Derek, was 31 years old when the movie was filmed.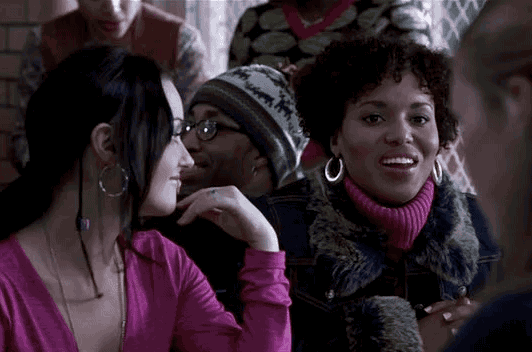 21. Prior to filming, Patrick Thomas had taken some aerobic dance classes.
22. He says that he took the role in order to pay for his rent and student loans.
23. Patrick Thomas also plays Ronald, the guy who is teaching the cello, in Cruel Intentions.
24. And at the time, he said he was worried that doing a few teen movies would mean he would be pigeonholed forever.
25. Washington spent some time with teen parents in order to prepare for her role.
26. She also observed teenagers at her local school to see how they walked and interacted.
27. Lots of people think that Bianca Lawson, who plays Nikki, looks like Aaliyah in the movie. She once tweeted saying it was "such a compliment". Awh.
28. Fredro Starr, who plays Malakai, contributed to song "Shining Through", which featured on the movie's soundtrack.
29. The movie had four deleted scenes. In the first, Sara and Derek flirt in a CD shop where she is buying hip hop music.
30. In the second, Sara goes to see her dad play at a jazz club.
31. In the third, Kenny and Chenille argue about their baby and talk about their relationship before they had a son.
32. And in the last one, Kenny and Chenille argue in a park.
33. Snooki from Jersey Shore got her nickname because she was the first of her high school friends to make out with a guy, so they started calling her Snooki, after the character in Save The Last Dance.
CORRECTION
Kerry Washington had graduated by the time Save The Last Dance was filmed. A previous version of this post said she was still studying. She kindly tweeted to let us know.