VB is always so stylish.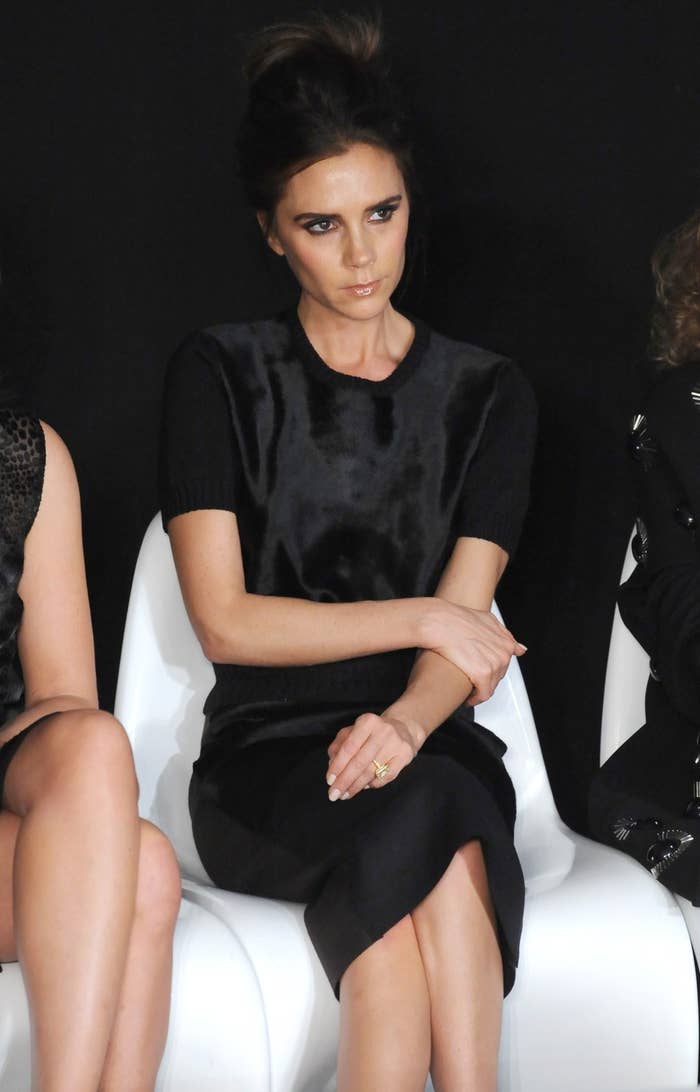 So elegant.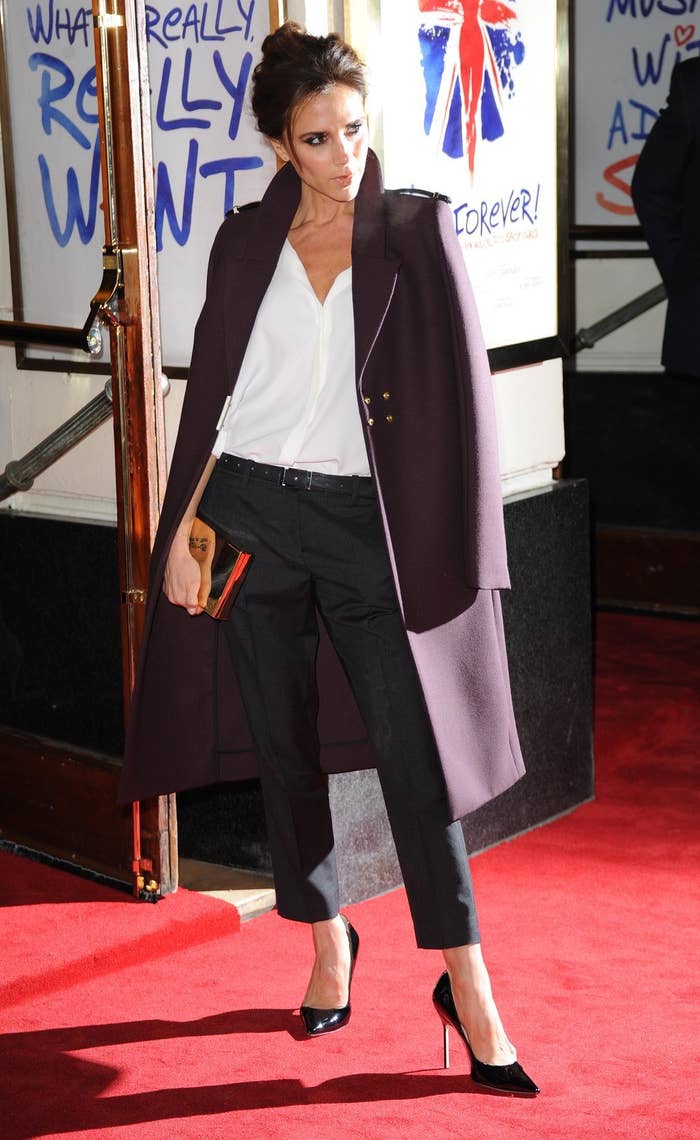 So effortlessly chic.
1.
But that's not always been the case. Back in the mid-'00s, Victoria was all about zebra-print mini-dresses and bright pink bra straps.
2.
She was all about chunky highlights and floaty orange numbers.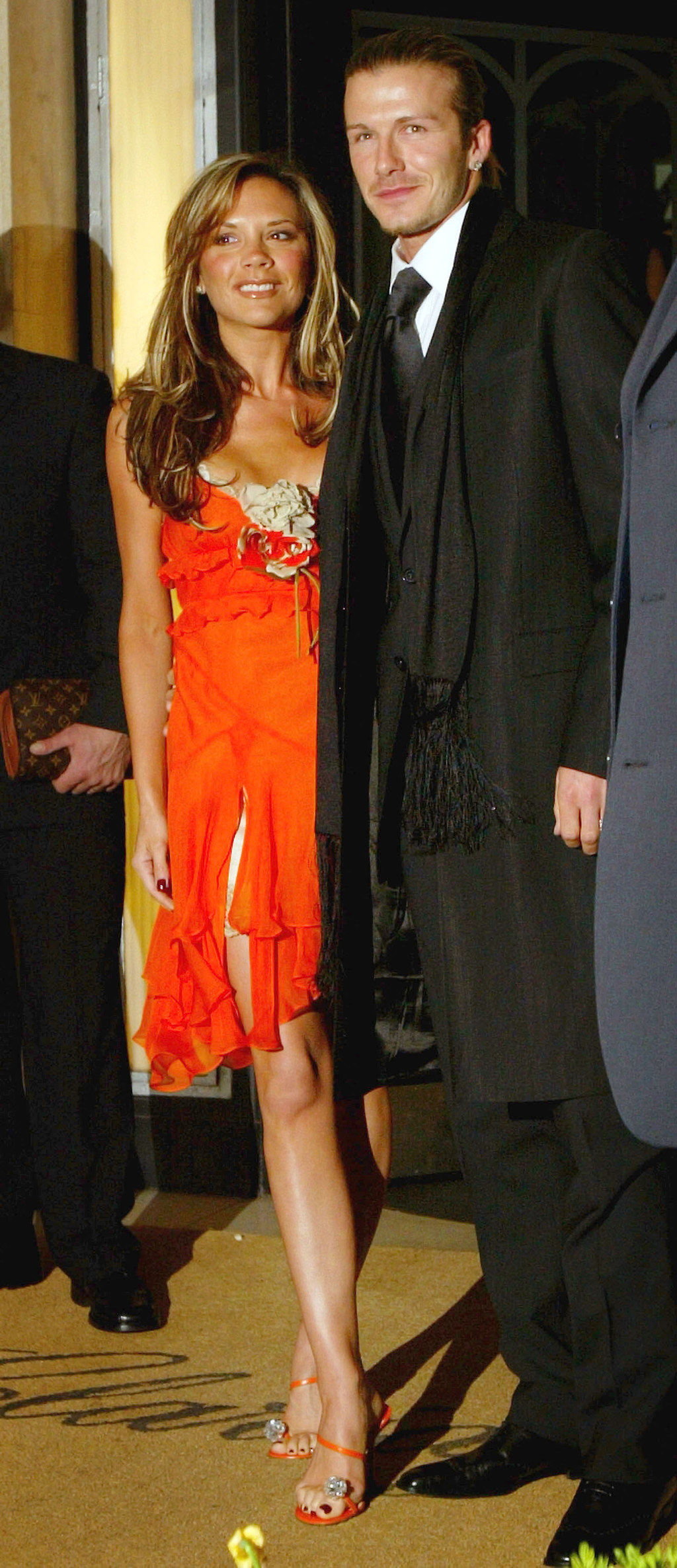 3.
She was all about hot pink satin with blusher to match.
4.
Mid-'00s Victoria liked to show a little skin.
5.
She liked to pair her patterned leather jacket with her patchwork jeans.
6.
And she liked nothing more than wearing her white flared jeans.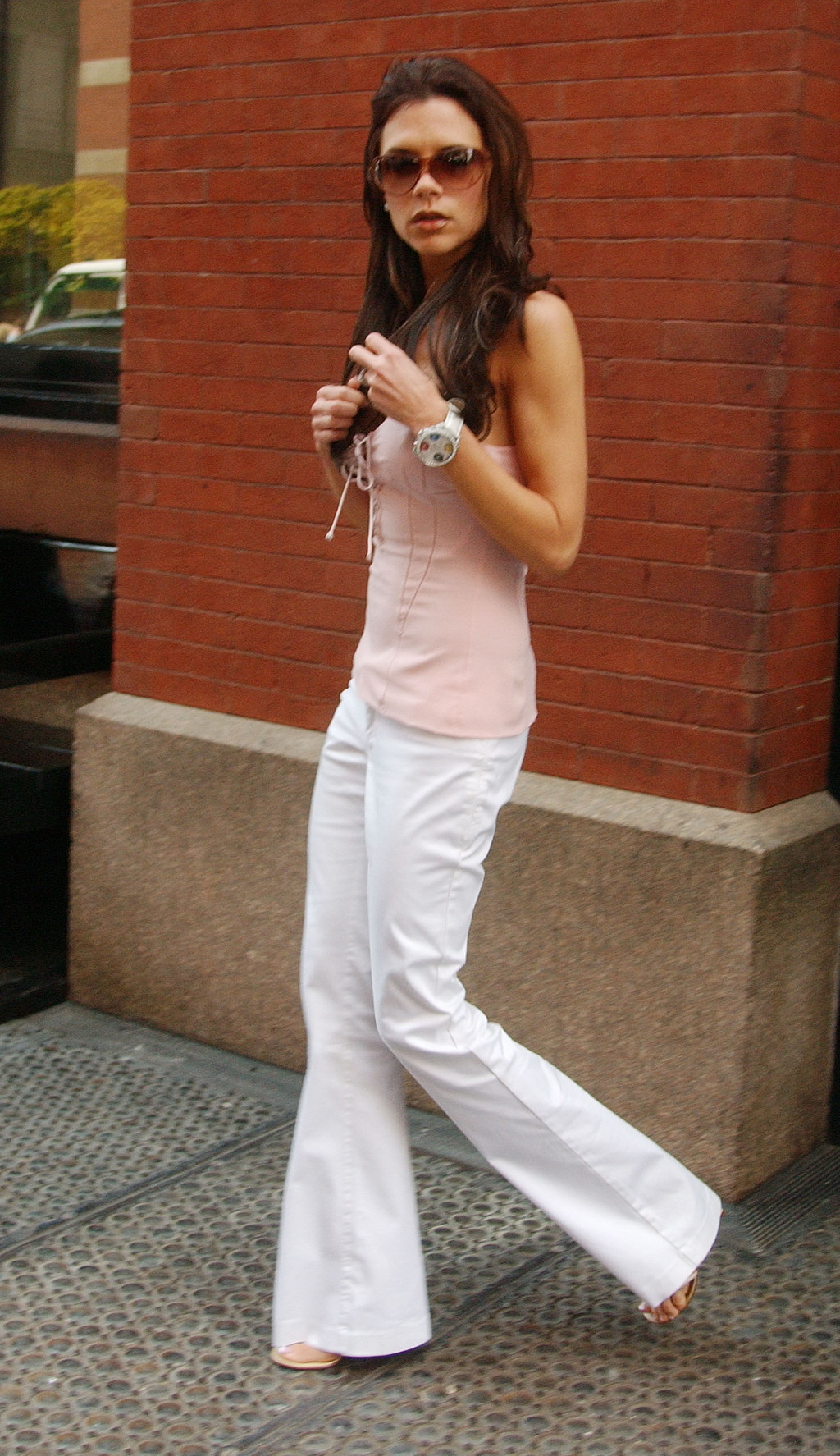 7.
No, seriously: She loved those jeans.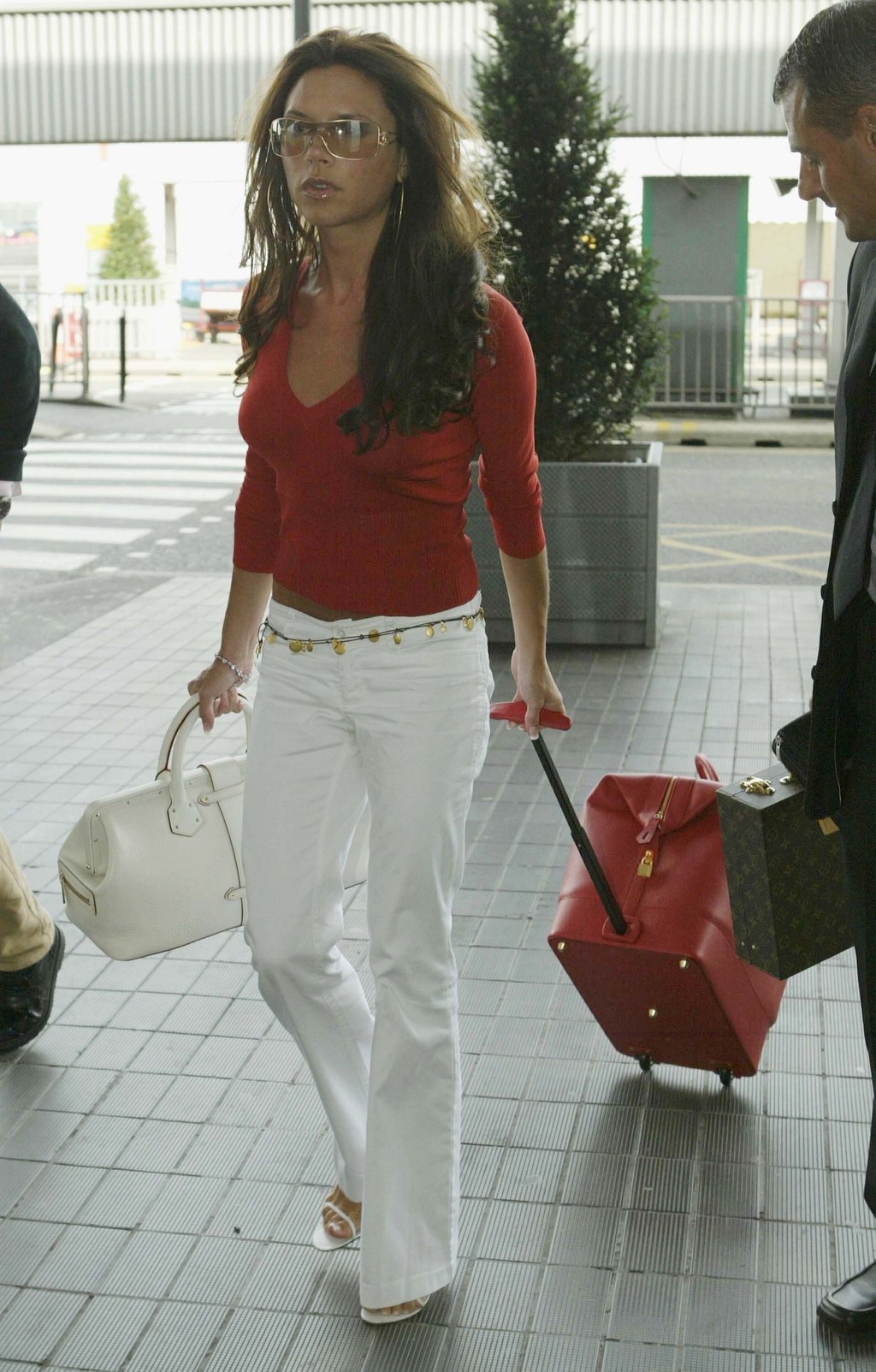 8.
She also liked vest tops. Especially paired with a mesh cap and an oversized pair of sunglasses.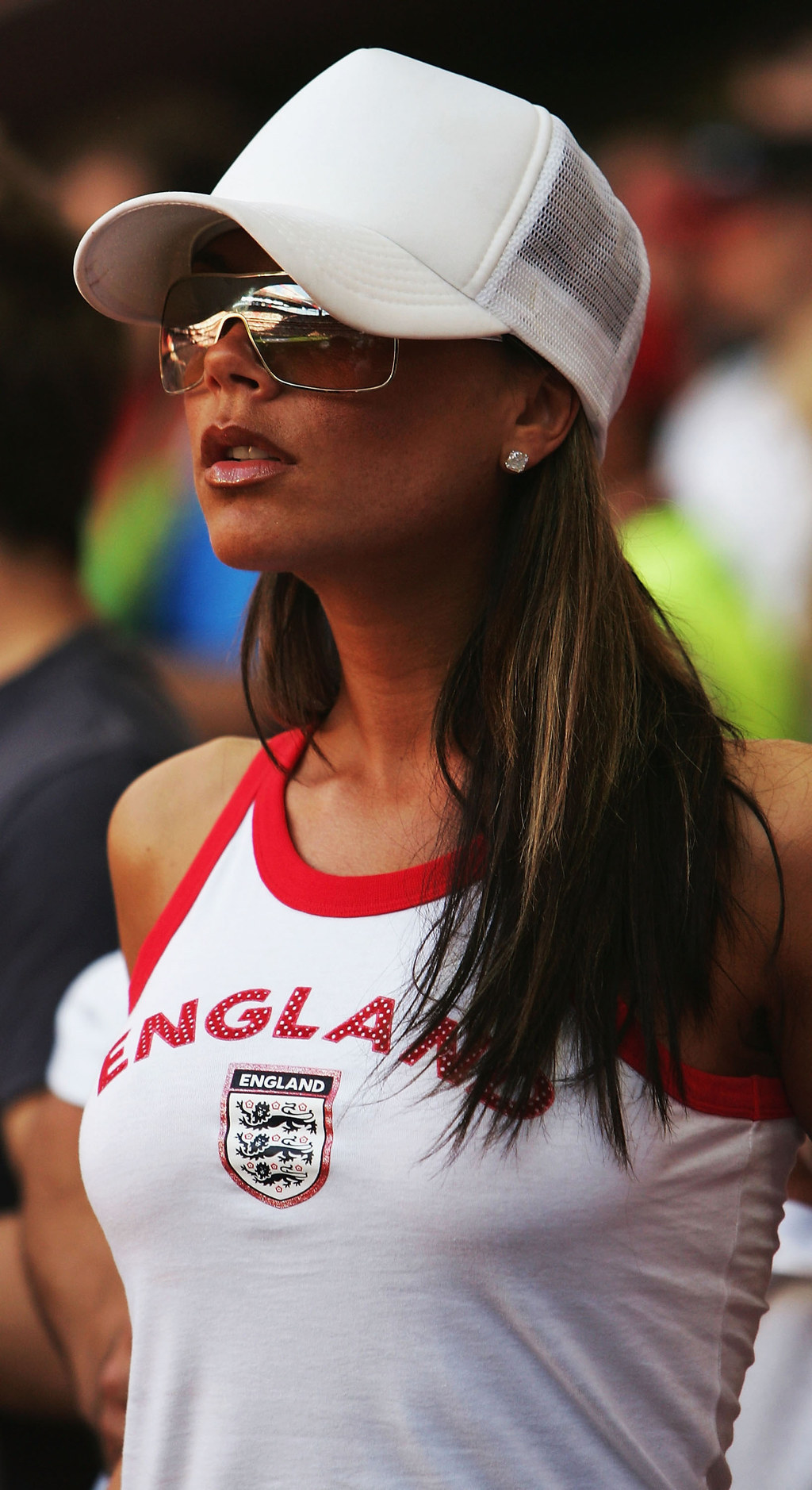 9.
"Get your couture on," she probably said to herself as she got dressed every morning.
10.
Sometimes mid-'00s Victoria covered up from head to toe.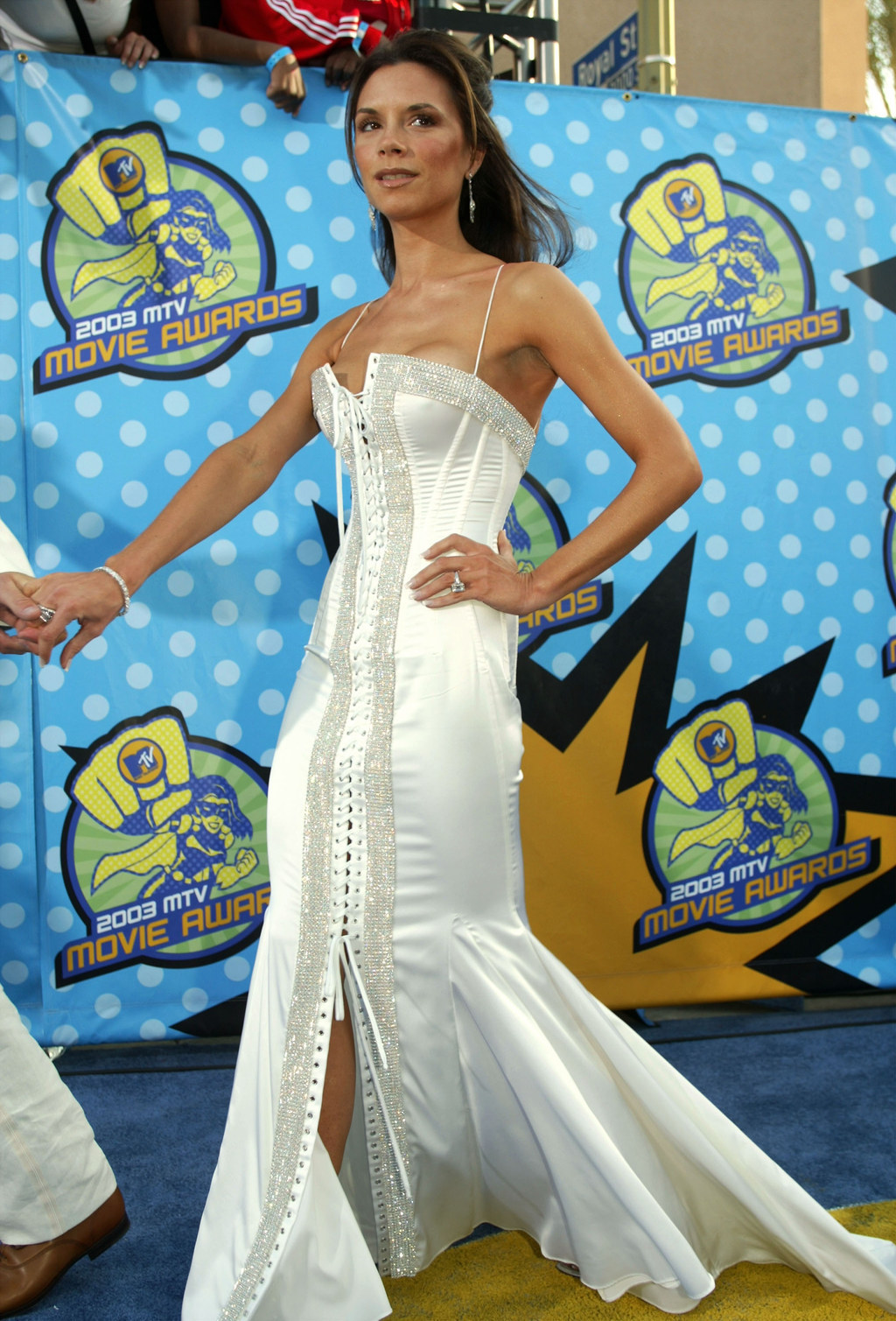 11.
And sometime she barely wore anything at all.
12.
But whatever she wore, she knew what looked good. She understood fashion. She knew that poofy red dresses look good.
13.
She knew that purple-and-grey bodycon dresses looked good.
14.
And she knew that lime-green prom-style dresses looked the best of all.
15.
So never forget the time that VB paired hoop earrings with a cap and grey tee.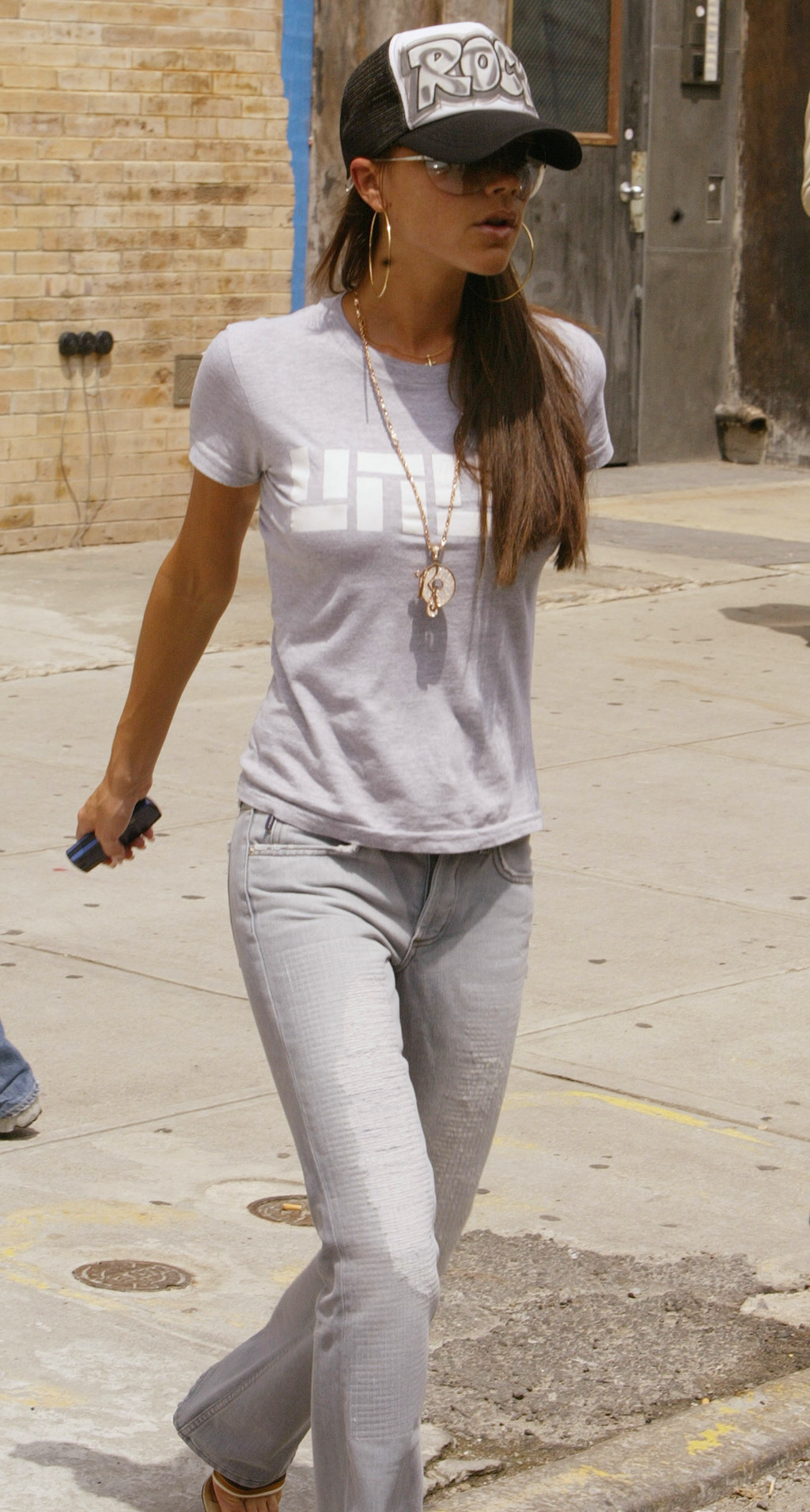 16.
Never forget the time she actually just borrowed David's clothes to go down the red carpet in.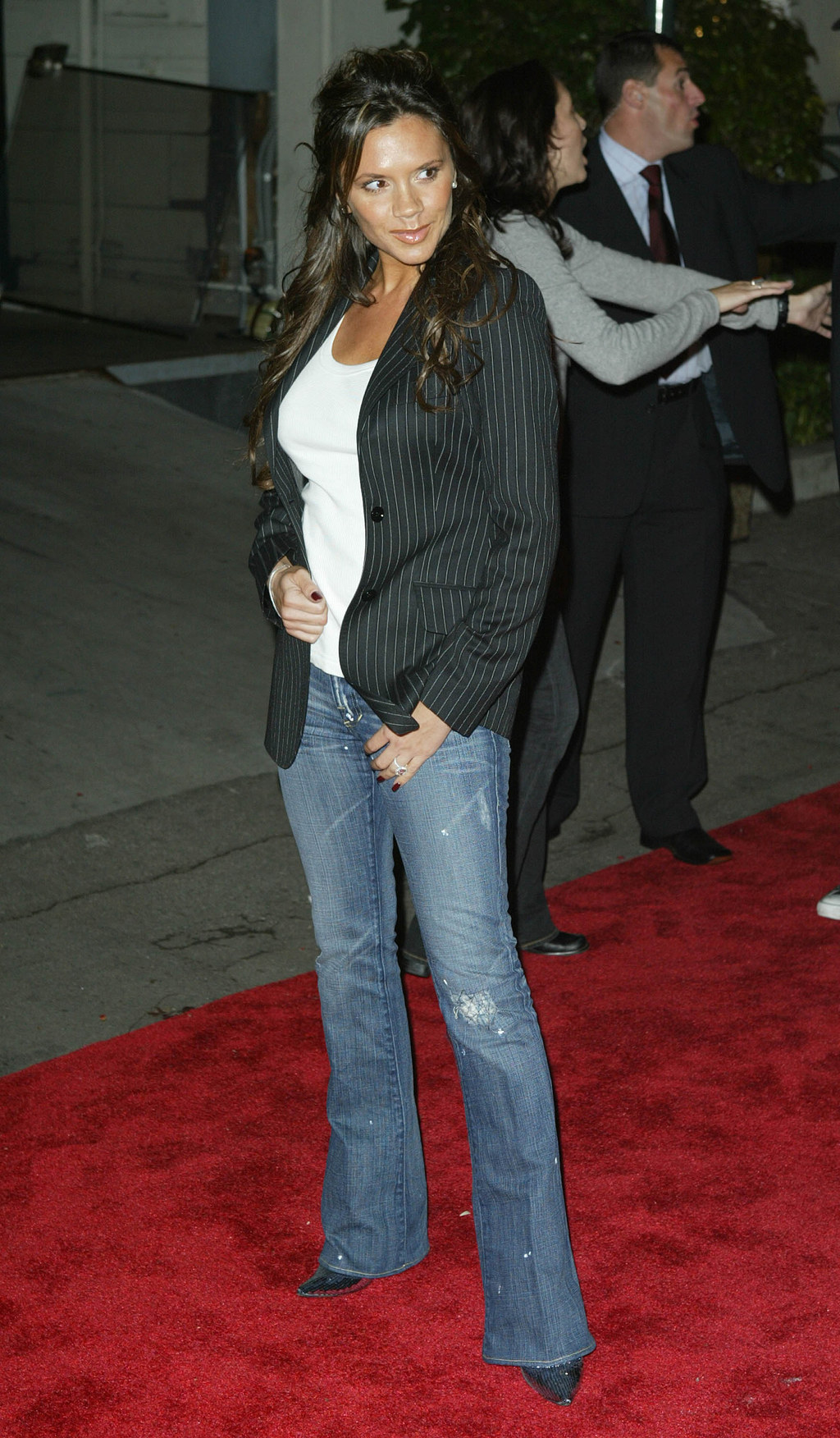 17.
And never forget the time she wore a red satin halterneck dress.
18.
Post-'00s VB would never wear jeans as glitzy as these.
19.
She'd never wear a shiny tracksuit with nothing underneath it.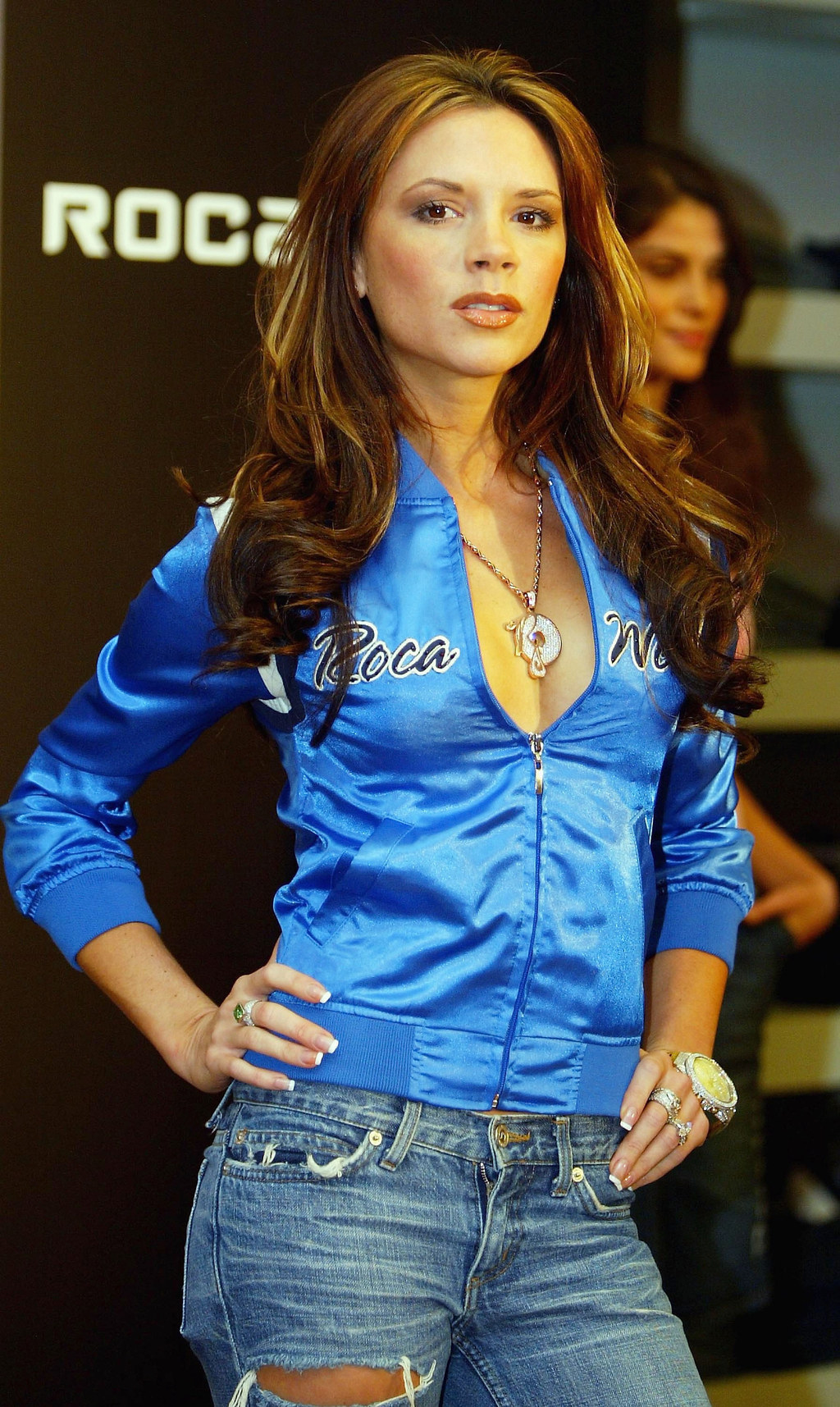 20.
And she wouldn't be seen dead in a '70s-style backless dress.
21.
So Victoria, if you're reading, this is a plea. Bring back wholly pink outfits.
22.
Start coordinating your handbag and headscarf again.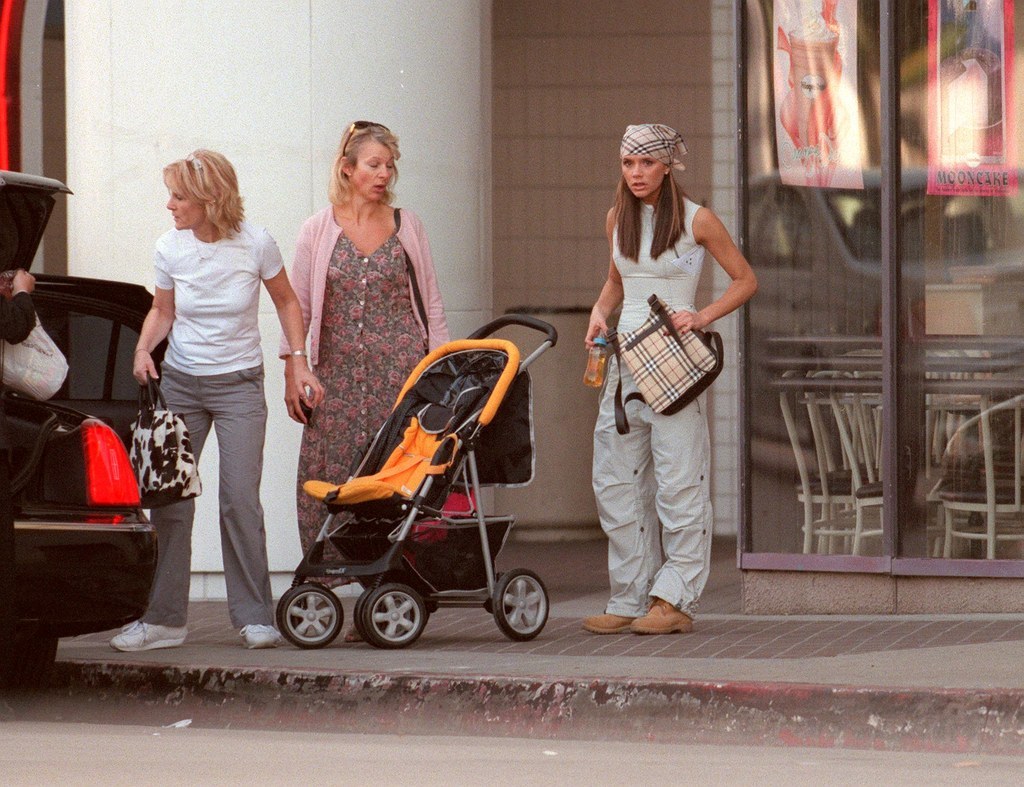 23.
Dress like a waitress more often.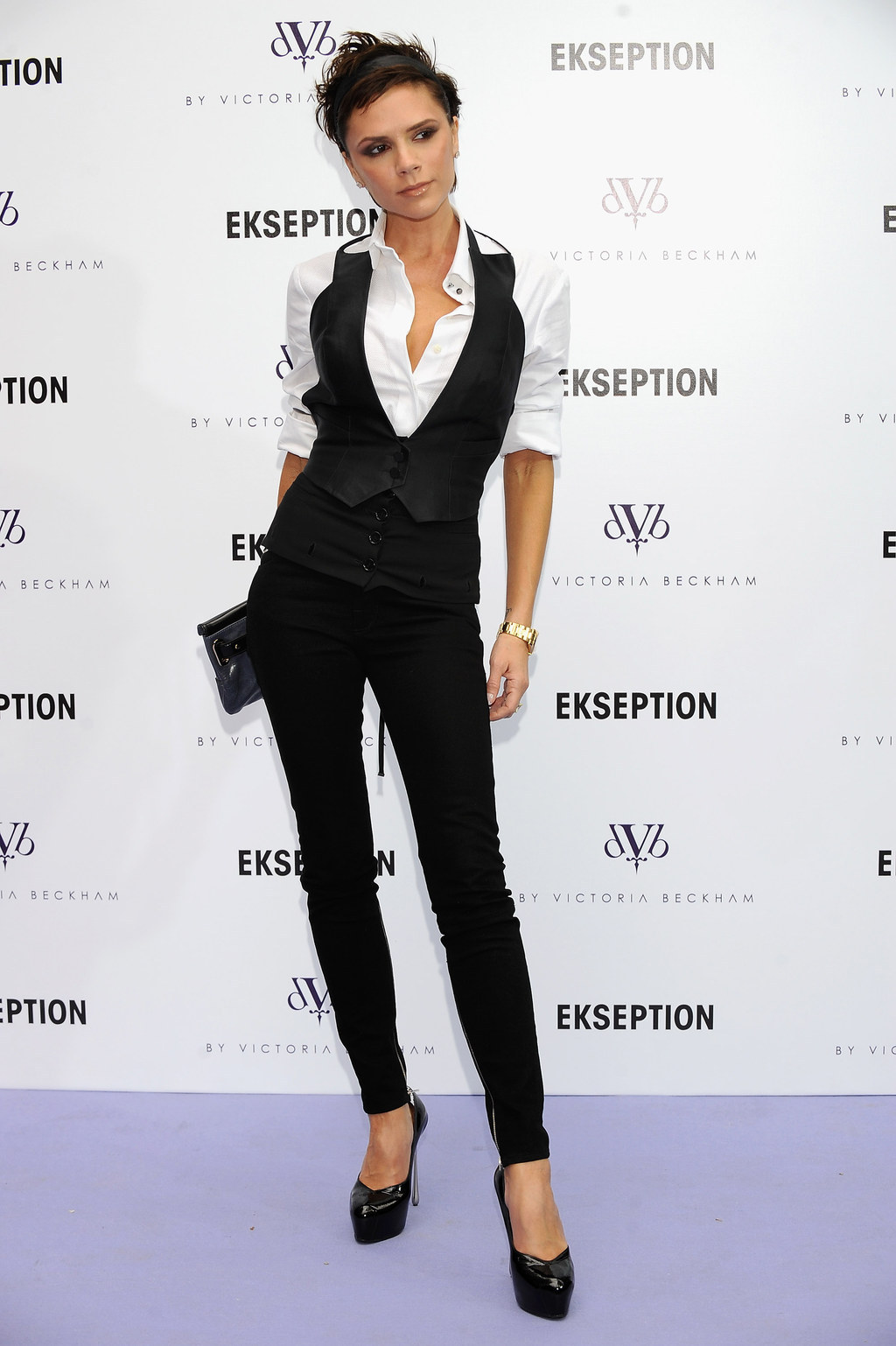 24.
And please, for the sake of all of us, bring back the gypsy skirt.
25.
We loved you in thigh-high boots.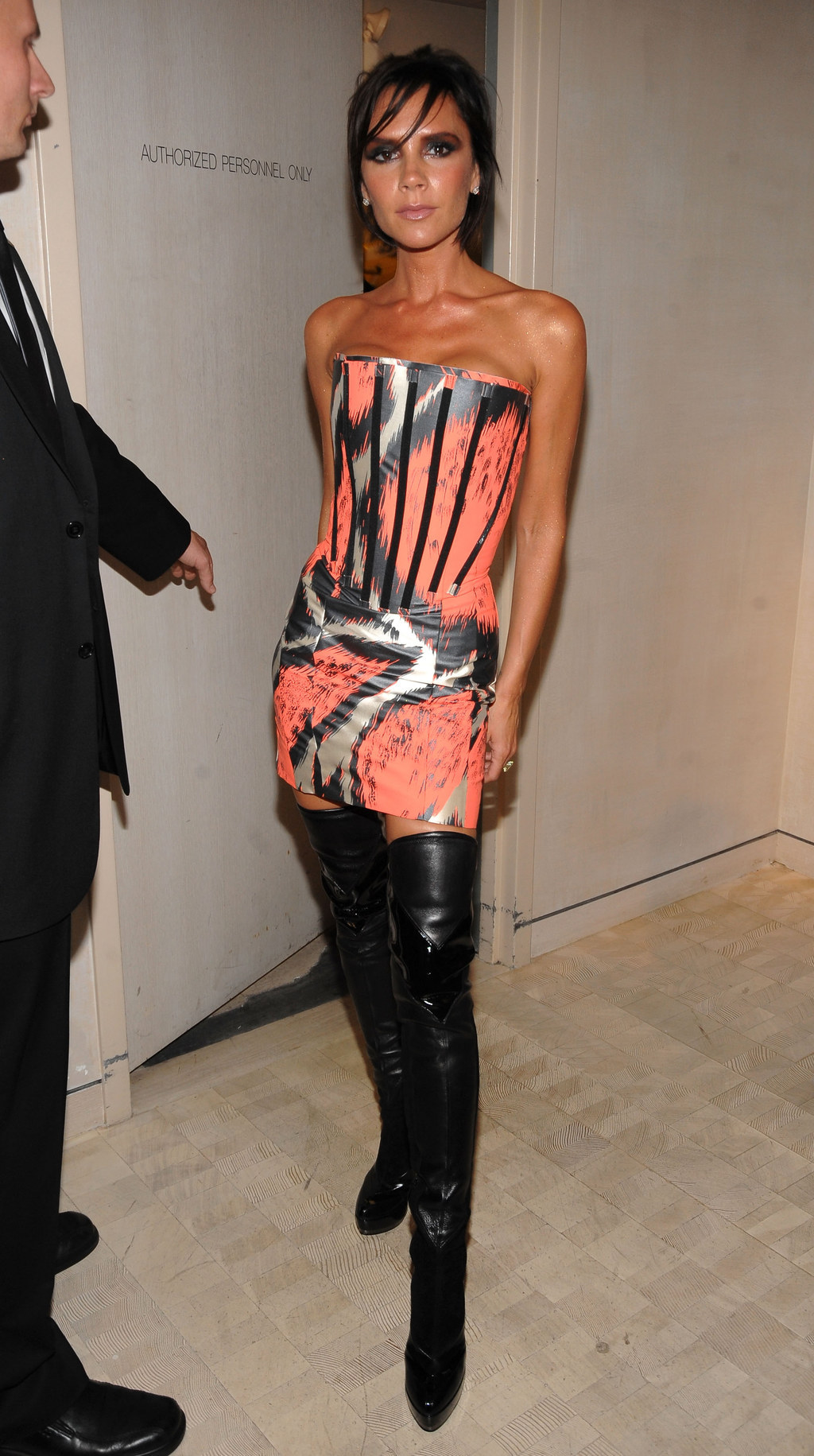 26.
We loved you in this plastic bag (sorry if this is not a plastic bag).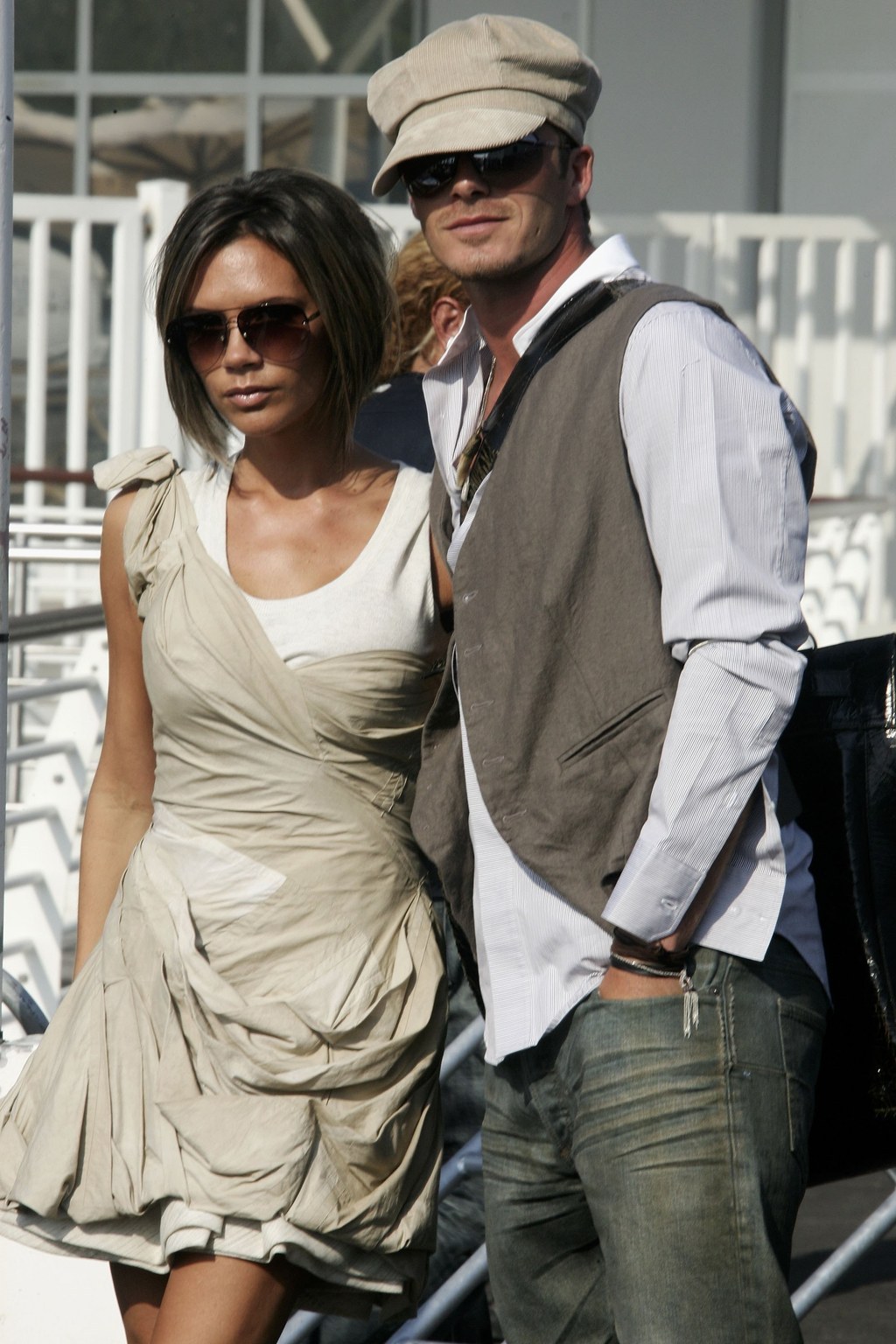 27.
And we loved you in whatever ~this~ is.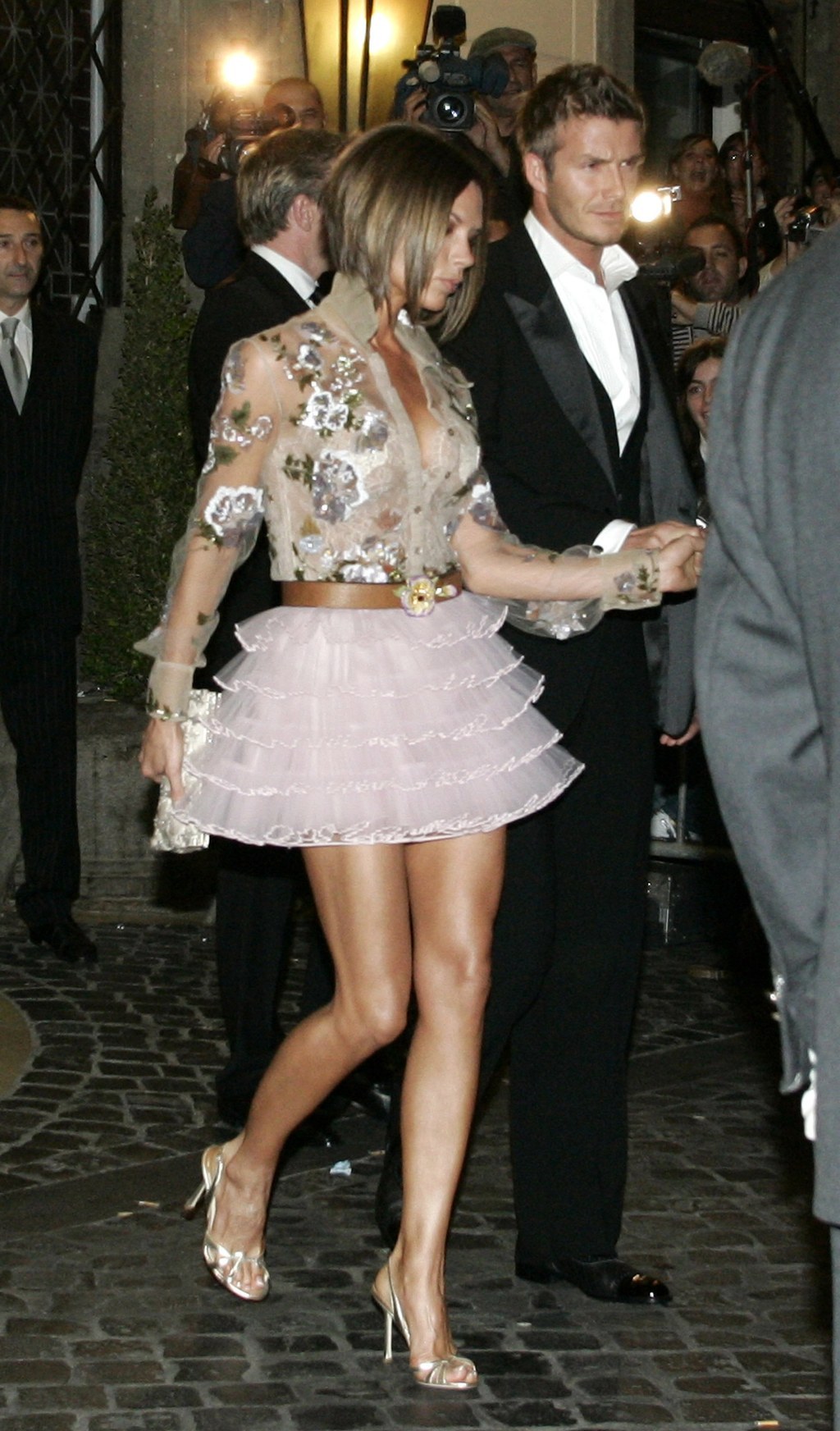 28.
Stay true to yourself, Victoria.
29.
Reclaim your roots. Dress like it's 2005 again.