1.
This shimmery eyeshadow that you wore to every party.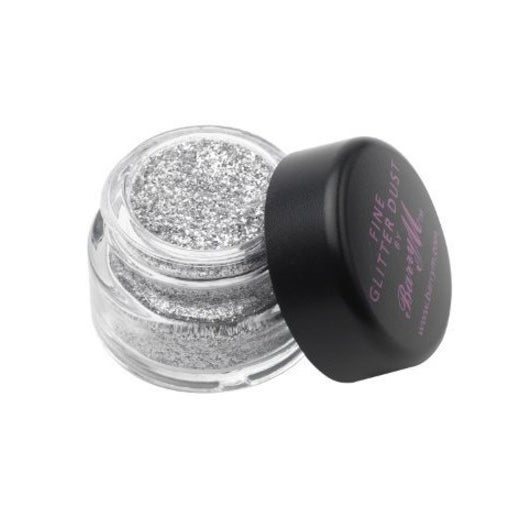 It was the height of glamour.
2.
These eyebrows that you had to draw on because you plucked your originals away.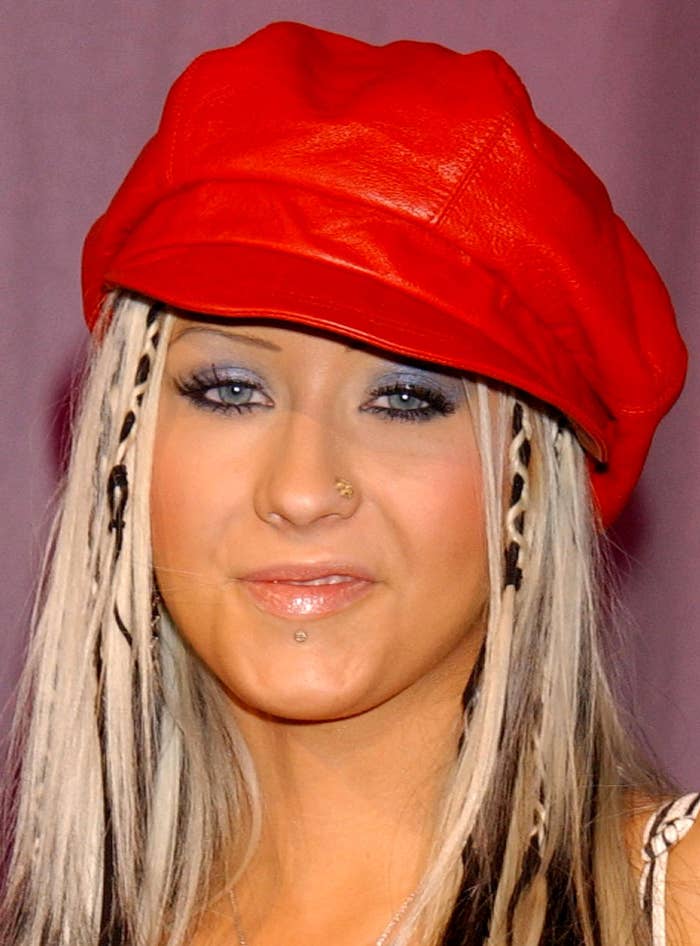 3.
This Bad Gal eyeliner that has been smudged around the entire perimeter of the eye.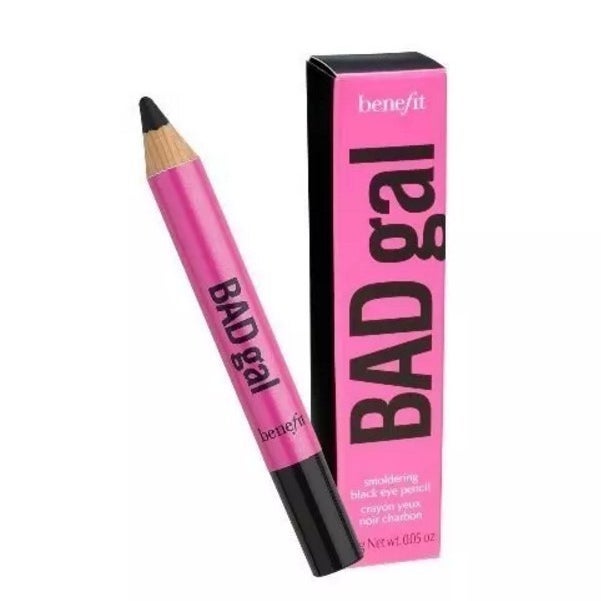 4.
Wait, what? There's nothing there? Oh I see: This pair of entirely concealed lips.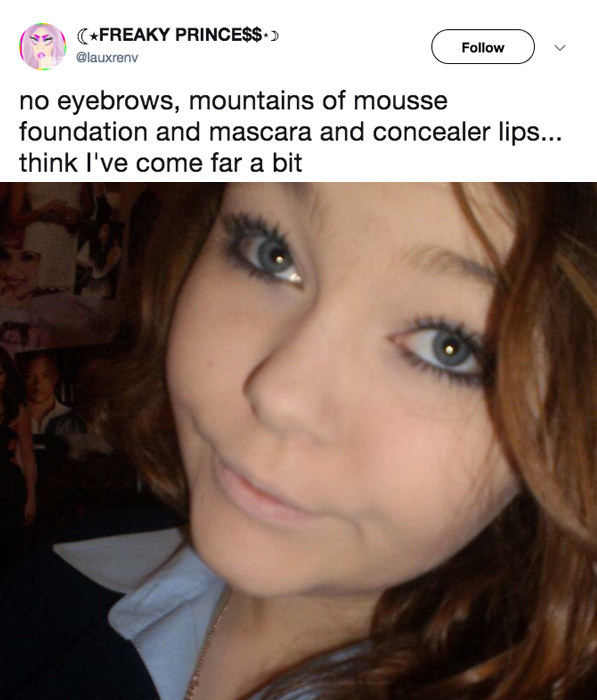 5.
These eyebrows, plucked to resemble lil' baby sperms.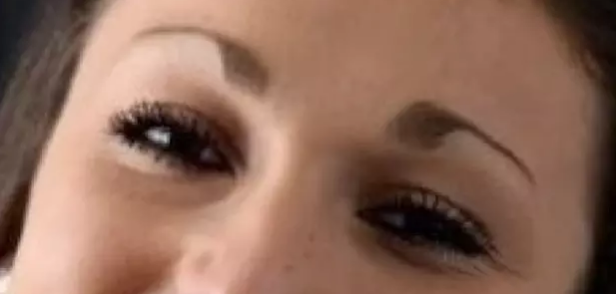 6.
This bronzer, which has been used to cover the entire face.
7.
These lips, covered in Lancôme Juicy Tubes, which your hair was permanently stuck to.
The more you squeezed on to your lips, the better.
8.
And this pink Chanel lip gloss, which you so desperately wanted but could never afford.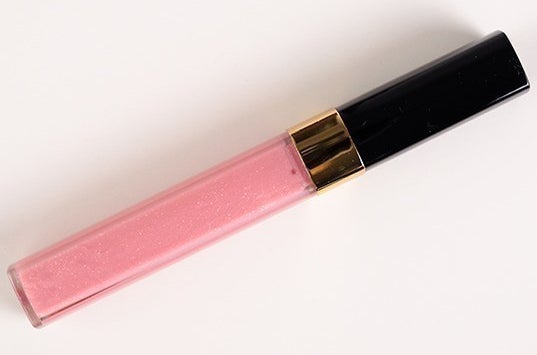 If your mum had this, you borrowed it all the time.
9.
These eyelashes, which you coated in so much mascara that they resembled spiders.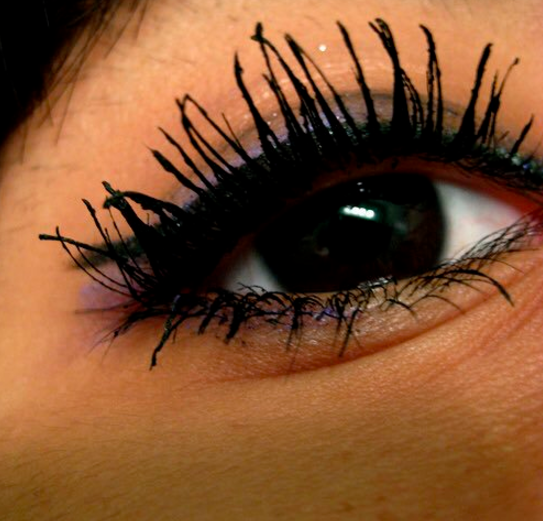 10.
This lipliner, which in no way matched either your lips or your lipstick.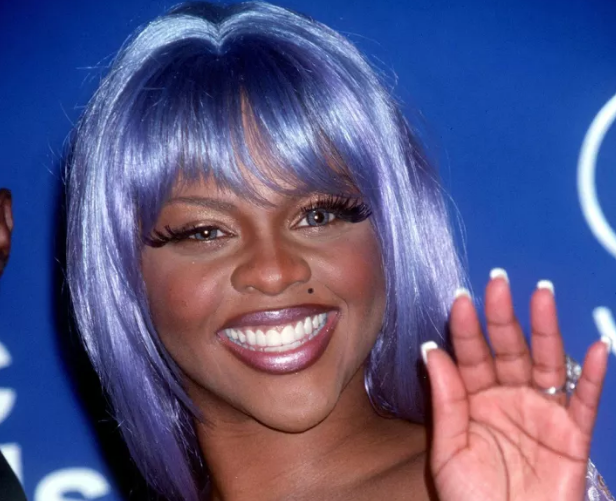 11.
This bright red blusher, which you applied in perfect circles over your cheeks.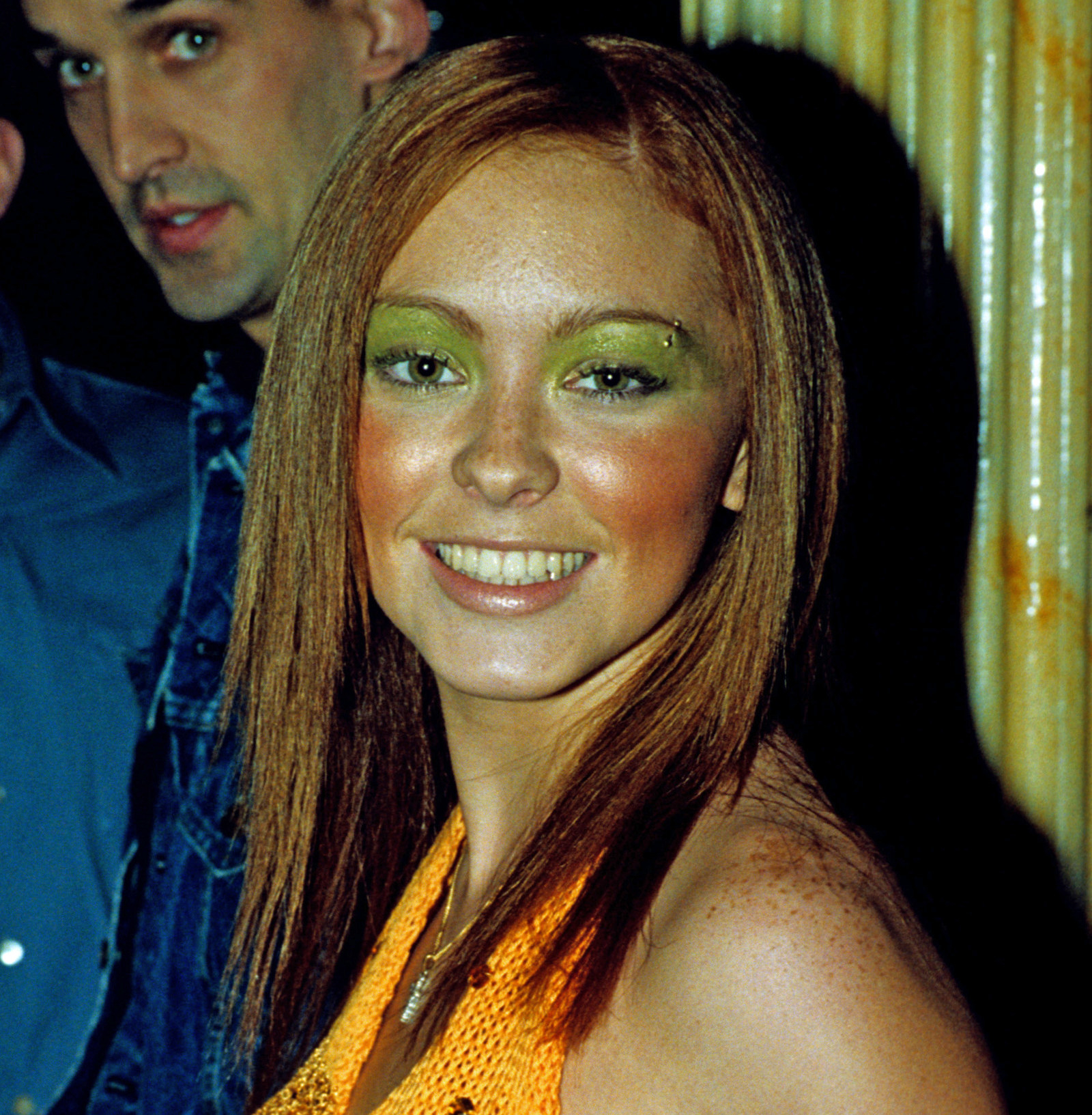 12.
This Maybelline Dream Matte Mousse, which made you feel incredibly glamorous.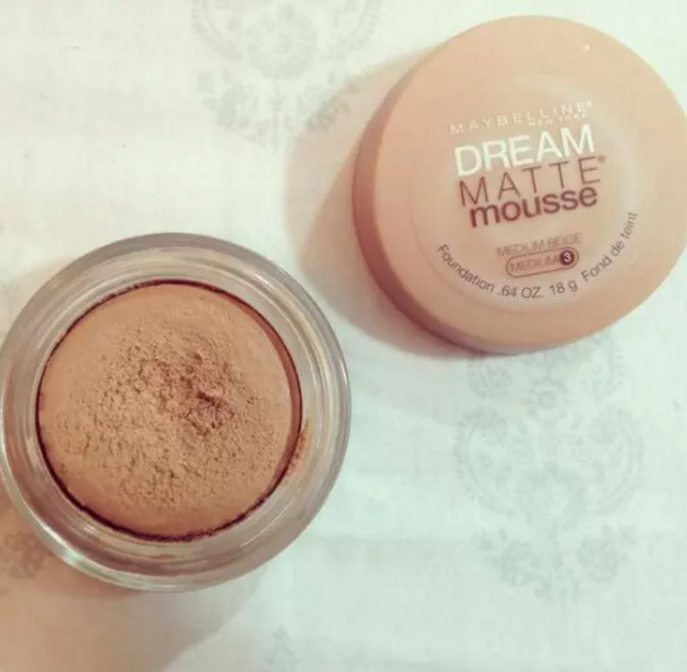 13.
This edible Urban Decay body powder, which you spread over your chest before every disco.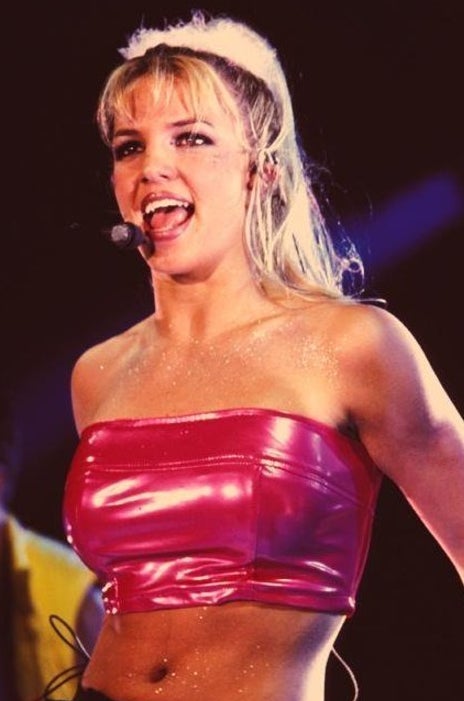 14.
This blue mascara, which made you seem incredibly mysterious.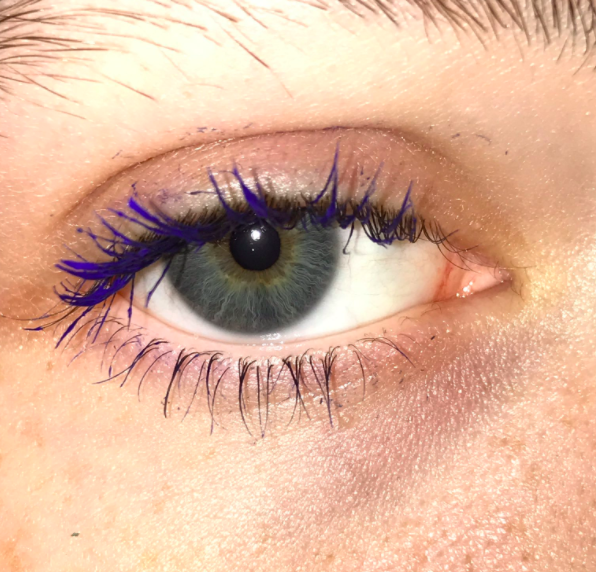 15.
Johnson's Holiday Skin, which you loved more than literally anything else you owned.
Even though it stained your bedsheets.
16.
These eyes, covered in blue and white frosted eyeshadow.
17.
This kind of crystal tattoo, applied delicately to the top of your cheek.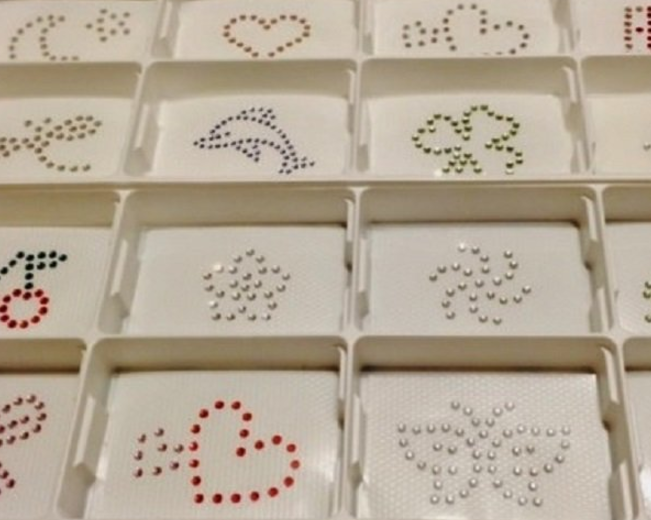 18.
And, if you were feeling exotic, one of your front teeth.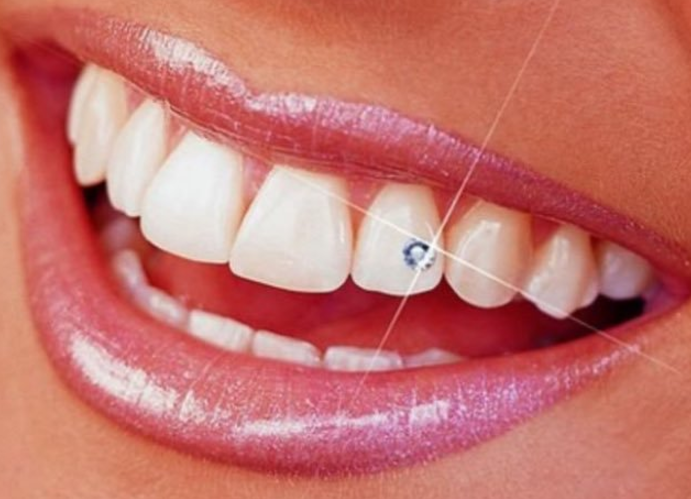 19.
And finally, these liquid Lip Smackers, which tasted exactly like bubblegum.