Tick off every statement that applies to your grandmother.

Insists that you call her "gran"

Insists that you call her "grannie"

Is referred to by others in your family as "grannie Meg", or whatever her name is

Serves you Earl Grey in a cup with a saucer whenever you visit

Serves biscuits on a plate

Wears a full face of makeup every day

Has a signature perfume that she's worn for longer than you've lived

Is obsessed with the royal family

Especially Zara Phillips, who seems like such a lovely girl

But vehemently denies being obsessed with the royal family

Reads The Daily Telegraph

Does The Daily Telegraph crossword

Always drinks wine with lunch

Often drinks wine before lunch

Serves her fancy whiskey that she's been saving since the '60s

Bitches about television presenters with regional accents

But not Claudia Winkleman; she's charming

Appreciates the long dresses on Strictly that no one really has occasion to wear anymore

Has opinions about the different cashiers at the supermarket

Goes to the hairdressers weekly

Cannot understand how the hairdresser can afford such nice holidays

Only orders clothes from catalogues

Is obsessed with the tennis

Is obsessed with the cricket

Would love to go on a cruise if it weren't for the clientele

Goes to church exclusively for the neighbourhood gossip

Bitches about how the neighbourhood is changing

Attends the weddings of distant family members and bitches if they are not 100% traditional

Disapproves of men with beards

Shakes hands with any S.O.s you introduce her to

Uses Imperial Leather soap

But still employs a gardener

Wears high heels at all times, even indoors

Is pleasantly surprised when her GP is competent

Thinks getting a bus pass is beneath her

Judges restaurants entirely on their waiting staff, not their food

Cooks a full three-course meal whenever she has you over

And talks a lot about when being posh meant really being posh
How Fancy Is Your Grandmother?
Your grandmother isn't very posh at all, and that suits you just fine. She can be difficult from time to time, but on the whole she's great fun and you wouldn't change her for the world.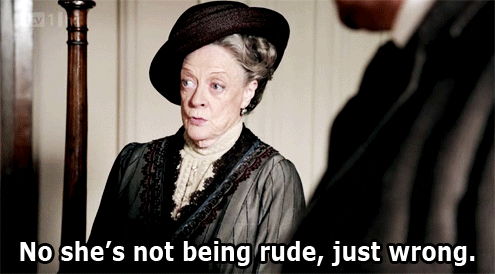 Your grandmother is definitely a little bit posh. She is always dressed beautifully and going to visit her is always a real treat. She's great and you wouldn't change a thing about her.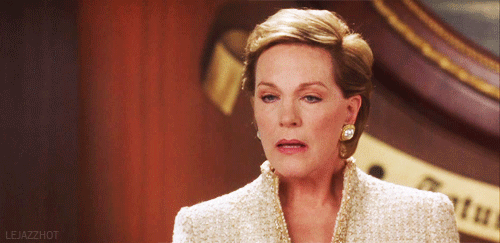 Your grandmother is incredibly posh. She's always dressed meticulously, and she loves to keep you up to date with what's going on with the royal family. What a babe.