51 Facts You Need To Know About "The Great British Bake Off"
Auditions, supermarket runs, and lots of Victoria Sponges.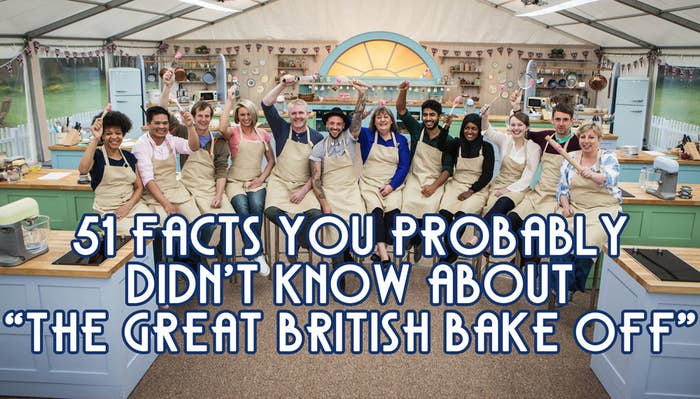 1. Bake Off was born because Anna Beattie, its creator, thought there was something about village fete baking competitions that could work on TV.
2. Anna brought homemade scones to the show's first production meeting.
3. Mel and Sue were approached to do the show together.
4. And it was Mel who suggested that the producers should ask Mary Berry to get involved.
5. Before getting in touch with Paul, producers considered The Fabulous Baker Brothers, Dan Lepard, and Rick Stein.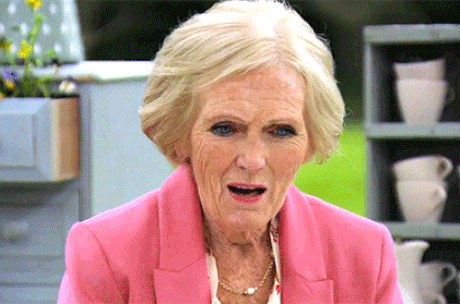 6. Prospective bakers must first fill out a seven-page application form.
7. It includes personality-determining questions and questions about applicants' previous mishaps and successes in the kitchen.
8. It also specifies that bakers are not permitted to have achieved any professional catering qualifications within the last 10 years, worked as a chef, or received their main source of income from commercial baking in a professional environment.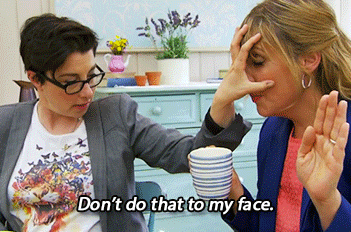 9. The next stage of the application process is a 45-minute telephone call with a researcher.
10. In that phone call, applicants are asked to talk through a few basic recipes.
11. The next stage involves bringing two bakes to an audition in London, being interviewed by a producer, and having a screen test.
12. There is then a second audition, which involves completing a Technical Challenge set by Paul and Mary in front of the cameras, as well as bringing a bake with them for which they have previously received a recipe.
13. Finally, they are interviewed by the show's psychologist to make sure they can handle the pressure of filming.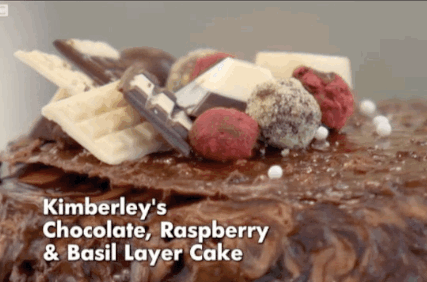 14. Once the finalists are selected, they're told what the challenges will be. They then have to send their ideas to the show's producers to be approved.
15. The show is filmed over a 10-week period between April and June, and it's only aired once filming has ended.
16. But they only film at weekends so the bakers can continue working during the week.
17. Filming can take up to 16 hours a day.
18. The Signature and Technical Challenges are filmed on Saturdays, and the Showstopper is filmed on Sundays.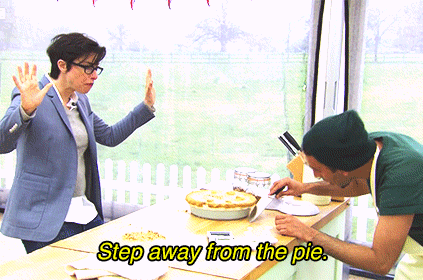 19. On the first day the bakers meet each other, and they are taken out for dinner by the producers.
20. And throughout the process, they end up getting quite close. After filming, they often go out for dinner and drinks together.
21. The bakers are picked up from their hotel in a bus ready to start filming at 9am.
22. In order to check that all of the ovens are working, the technical team bake a Victoria Sponge in each of them before filming begins.
23. There are about 50 crew members working on Bake Off.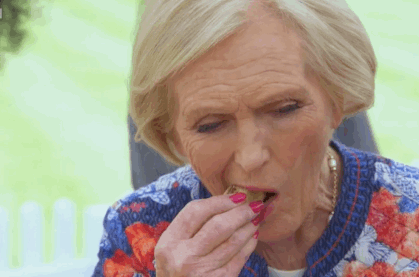 24. Taking part in Bake Off is quite expensive. Bakers are only provided with their ingredients once they've reached the final stage.
25. Food producers are on stand-by around the kitchen while everyone is baking in order to offer recipe advice or bring fresh ingredients to struggling contestants.
26. Whenever contestants want to put something into an oven, or take something out, they have to hail over a producer to get it filmed.
27. Bake Off employs a food researcher whose main job is to make sure the Technical Challenge is achievable.
28. One runner is positioned at the closest big supermarket every morning of baking, in case any bakers decide they need additional ingredients overnight.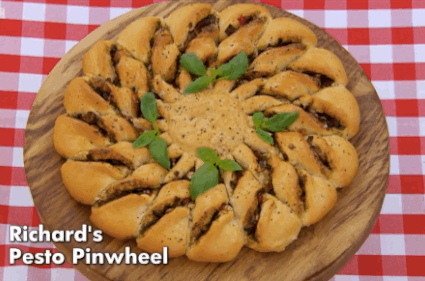 29. Bakers typically use between 12-20 ingredients per bake.
30. Francis Quinn hit the record for most ingredients used in a single bake, with 124 in her finale Showstopper, a Midsummer Night's Dream-inspired three-tier wedding cake.
31. This year's bakers used a whopping 1,600 eggs, 130kg of flour, and 150kg of sugar between them.
32. The bakers are allowed to specify the brands of the ingredients they want to use, but the crew then have to unbrand them before filming begins.
33. The show also employs home economists to do the washing up afterwards.
34. They can't use a dishwasher because it'd be too noisy to run during filming.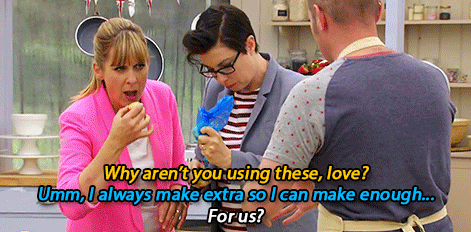 35. Once the judges have sampled the bakes, the cast and crew get to tuck in. Any leftovers get put into baskets for the cast to take back to their hotel.
36. Sue often stays in touch with the contestants via email once the show is over.
37. But Paul and Mary never socialise with the bakers outside of the tent. They like to keep things professional.
38. The knives used on the show are replaced every year.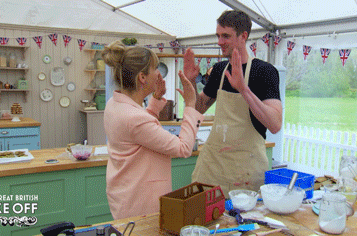 39. Bristol-based Tom Hovey is the show's illustrator. He provides all the sketches of food and drink for the show.
40. He is given up to two weeks to provide his sketches for each episode.
41. Simple Business Insurance, which provides insurance for start-ups, now receives 325% more quote requests from cake entrepreneurs than it did when Bake Off began.
42. In February 2012, the word "cake" replaced "chicken" as the most searched-for term on BBC Good Food's website. This was thought to have been inspired by Bake Off.
43. M&S and John Lewis have reported an increase in sales of both baking ingredients and equipment since Bake Off became popular.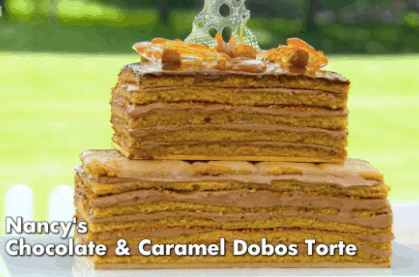 44. Women's Institute membership is currently at its highest since the 1970s. Its chair thinks Mary Berry and Bake Off may be responsible.
45. A baking club inspired by Bake Off called the Clandestine Cake Club was set up immediately after the first series aired. There are now 200 regional organisations, with 10,000 members collectively.
46. Last year's Bake Off final was watched by 12.3 million people, compared with 12.1 million people who tuned in to watch last summer's World Cup final on BBC1.
47. It also beat the final of The X Factor, which got 9.1 million views last year.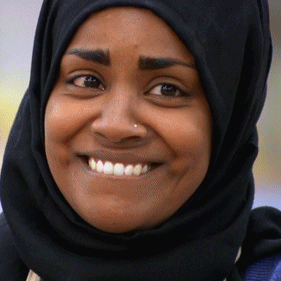 48. Back when Mary was at school, she learnt to bake in a lesson called Domestic Science. The first thing she made was a Christmas cake.
49. Paul was taught by his dad and did an apprenticeship at his bakery. The first things he made were scones.
50. The show has been based in lots of locations, but this year's is set in the garden of a country house in Welford Park, Berkshire.
51. Back when the show was filmed in the gardens of Harptree Court in Somerset, Mary Berry befriended the family who lived there and spent a lot of time warming up from the cold with a cup of tea in front of their Aga.