Over the last 18 months, @SamuelRhodes_ tweeted breaking football news, like this, to 25,000 followers.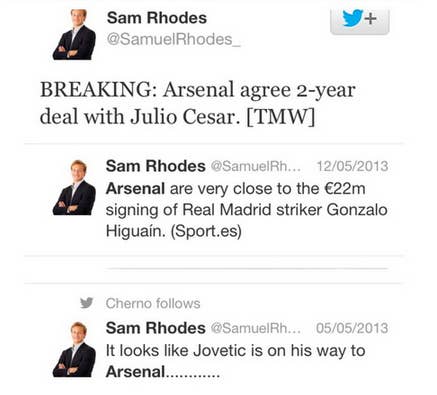 Describing himself in his Twitter bio as a "freelance writer" for the Daily Telegraph and the Financial Times, he communicated with professional footballers and news reporters.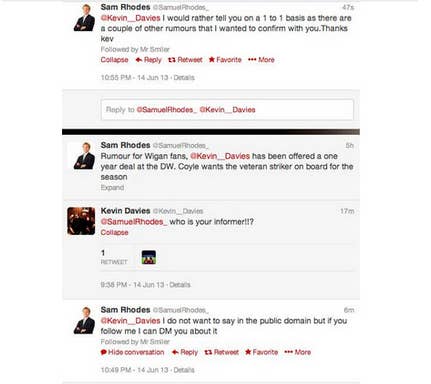 However, @SamuelRhodes_ was not a real journalist.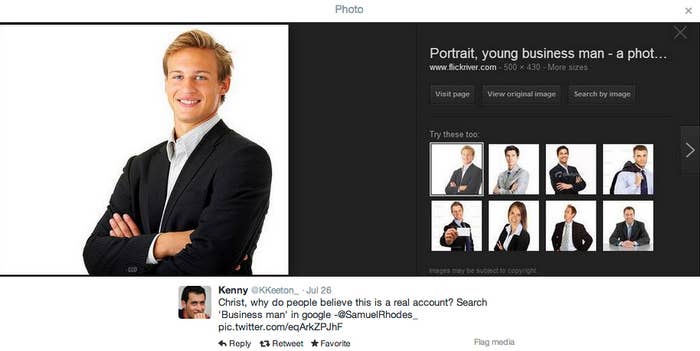 At one point, he exchanged private messages with James McArthur, a footballer with Wigan Athletic.