Leave It To Beyoncé To Find A Way To Shock Us While On Vacation
She looks so calm jumping off this 30-foot yacht.
Beyoncé has been known to pull a shocking stunt or two (hundred), but she took things to another level while vacationing off the coast of Sardinia, Italy, with her family this week.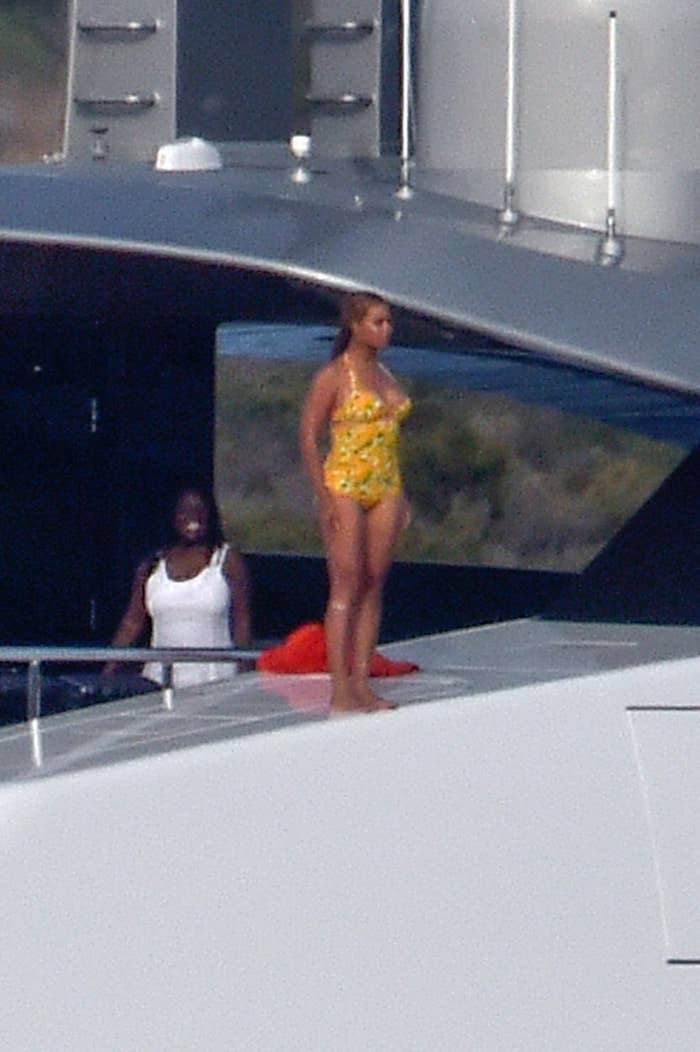 And by another level I mean the third level of this big-ass yacht!! BEY, WYD?!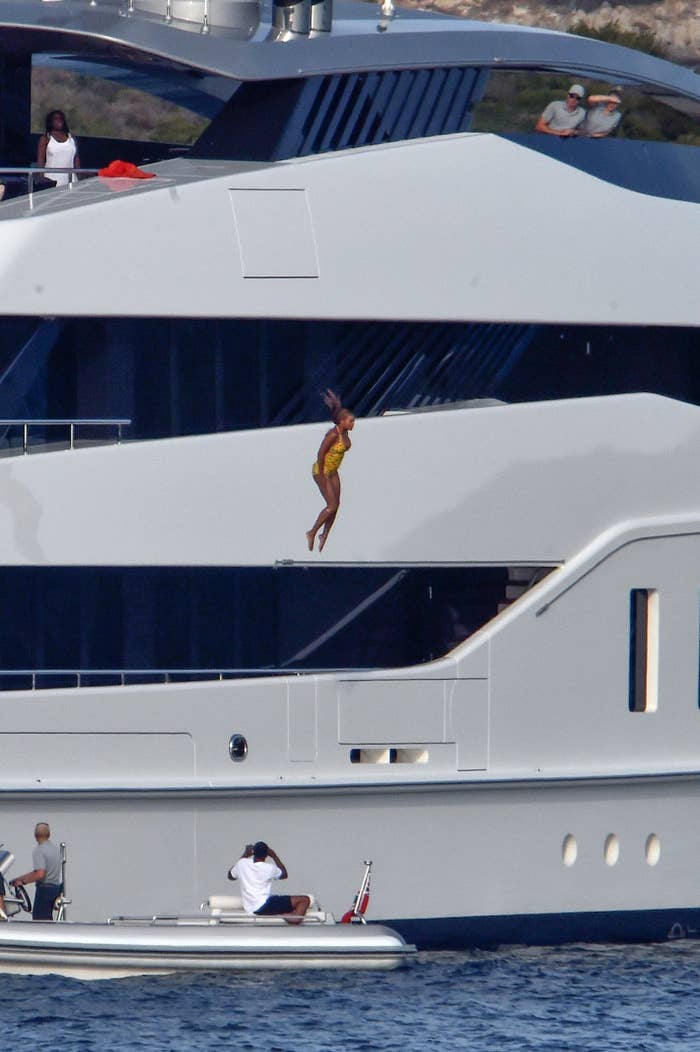 Like, are you trying to give the entire Beyhive a heart attack?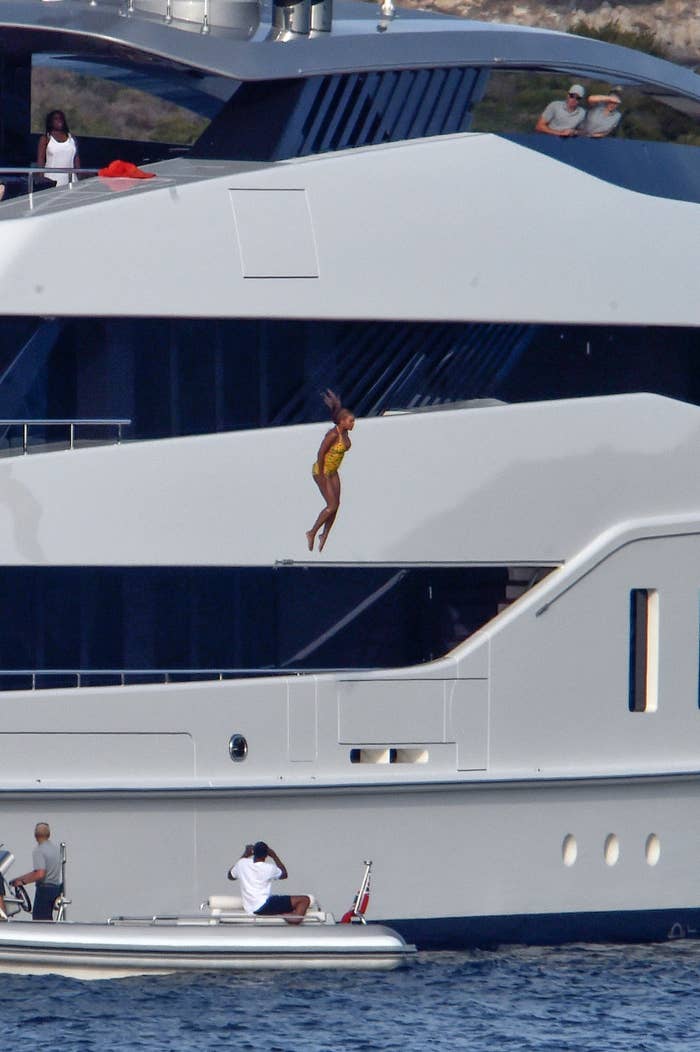 Did Blue approve this?! Does Miss Tina know you just out here thrill-seeking!?
And how is Jay Z just down there filming?! Look at how close our precious Queen Bey is to all these pieces of heavy machinery!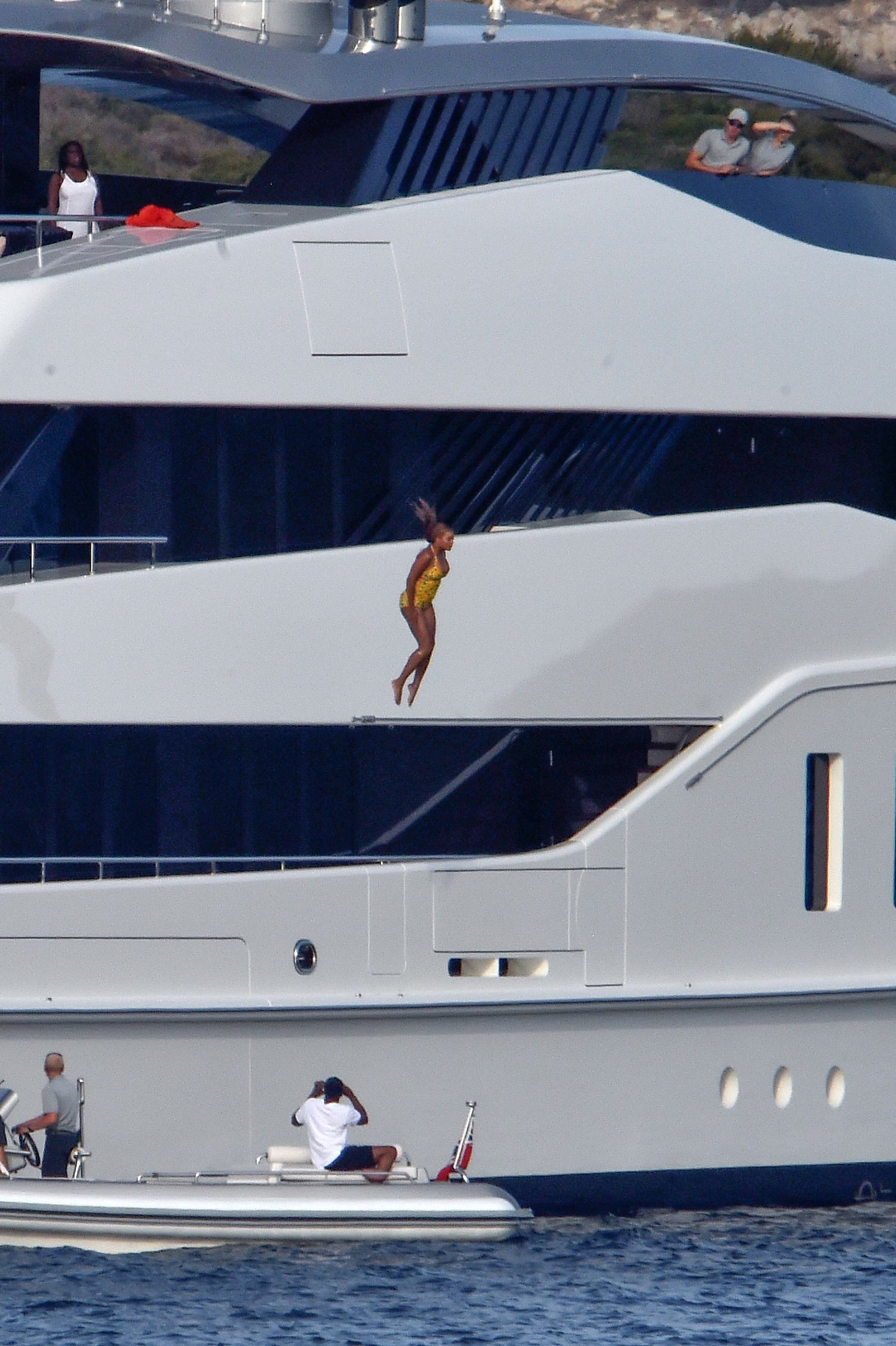 THE CLOSENESS OF THIS LANDING IS SO STRESSFUL.
Honestly her precision is amazing, though. Why must she be perfect at everything?!
Also, look at all the people involved nervously praying this ended well.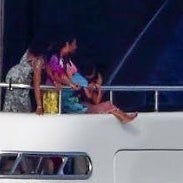 Meanwhile, Beyoncé is as cool as a cucumber because she knows who and whose she is.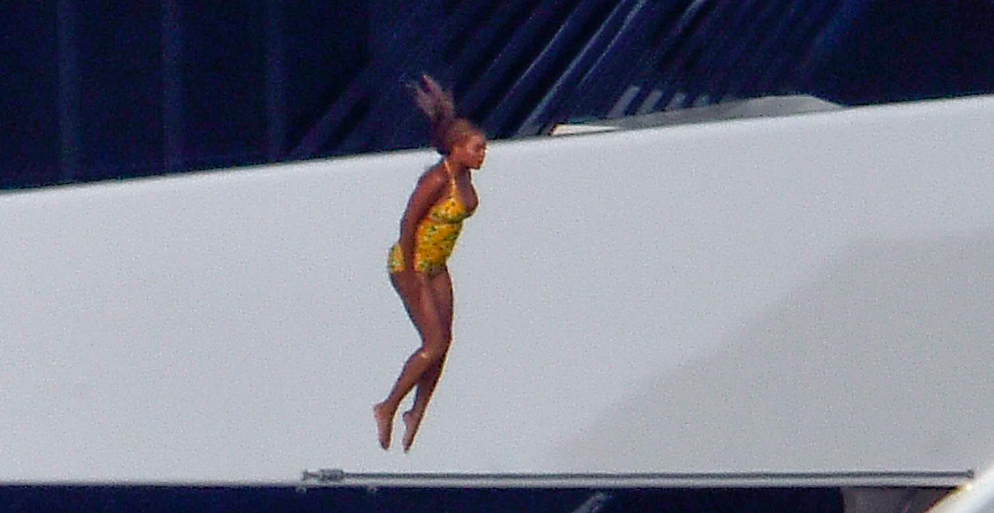 Someone add daredevil to Beyoncé's 444 job titles.