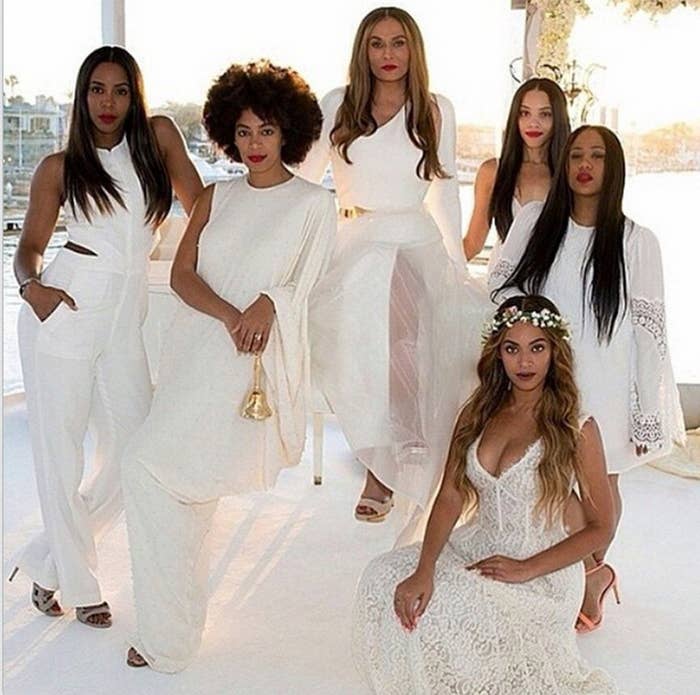 I died, came back to life, then thought the following in this exact order:
1. YAAAAAAAASSSSSSSSS!
2. SLLLLAAAAAYYYYYYYYYYYY!
3. How many times can one family break the internet?
4. Have we even fixed the internet from when Solange's wedding pics broke it?!
5. I love that they all do all-white weddings. So chic.
6. Black folk love a good white party, no matter how rich we get. It's in our blood.
7. Black excellence, opulence, decadence!
8. Every single time this family comes together for a big event it turns into a high fashion photo spread.
9. Who is their photo director?! Probably Blue Ivy.
10. I didn't even know girls could rock this damn hard with such little effort.
11. Thank goodness I haven't gotten married yet, they've taken bridesmaid pictures to another level.
12. Miss Tina better sit up on that piano and know she's a queen.
13. Beyoncé, Solange, Kelly, Bianca, and Angie better surround her like, Yes, she raised all these beautiful powerful black women.
14. Every. Single. One. Of. Them. Is. Gorgeous.
15. No one family should have all this anti-aging power.
16. We have a real life Coven situation on our hands.
17. And they're casting all kinds of black girl magic!
18. Beyoncé's supreme, obvi.
19. Miss Tina better cross her legs! She's such a class act!

20. I feel like she's "Miss Tina" because she's a Southern black woman who I'm quite sure demands respect. So youngin's just can't be running around calling her by her first name like we're her age.
21. Speaking of age, this woman is 61! Sixty-one!
22. Black don't crack, but Miss Tina's genes defy gravity.
23. Solange and Kelly better be casually leaning like, Yea we know you wish you were this fly.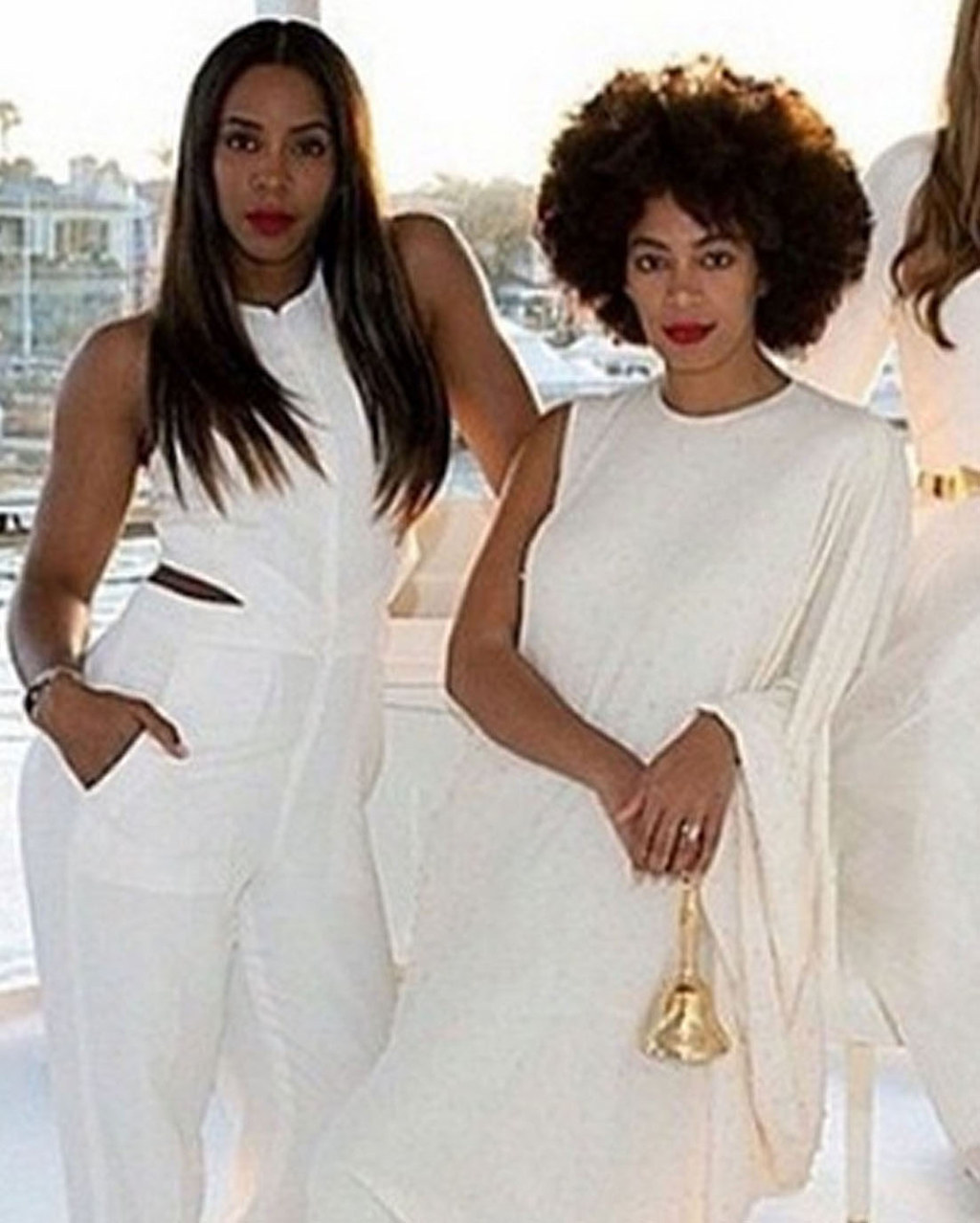 24. Solange better be casually carrying a bell.
25. Wait is that a bell? Why is she carrying a bell?
26. Who cares it's Solange.
27. Ugh now all the carefree black girls are going to be carrying bells this summer.
28. I love that Solange reps for #teamnatural so effortlessly.
29. And that she's bold enough to rock her afro on a yacht, frizz be damned.
30. If anyone was gonna top Solange's wedding it had to be her mama.
31. It's clear that's who she gets her fashion sense from.
32. I love that Kelly is part of the family.
33. #PoorMichelle.
34. She was at the wedding though so #noshade.
35. But they did leave her out the family pic, just saying.
36. Back to Kelly: Didn't she just have a freaking baby?
37 She snapped back without missing a beat! #snatched
38. Beyoncé is literally sitting at Miss Tina's feet!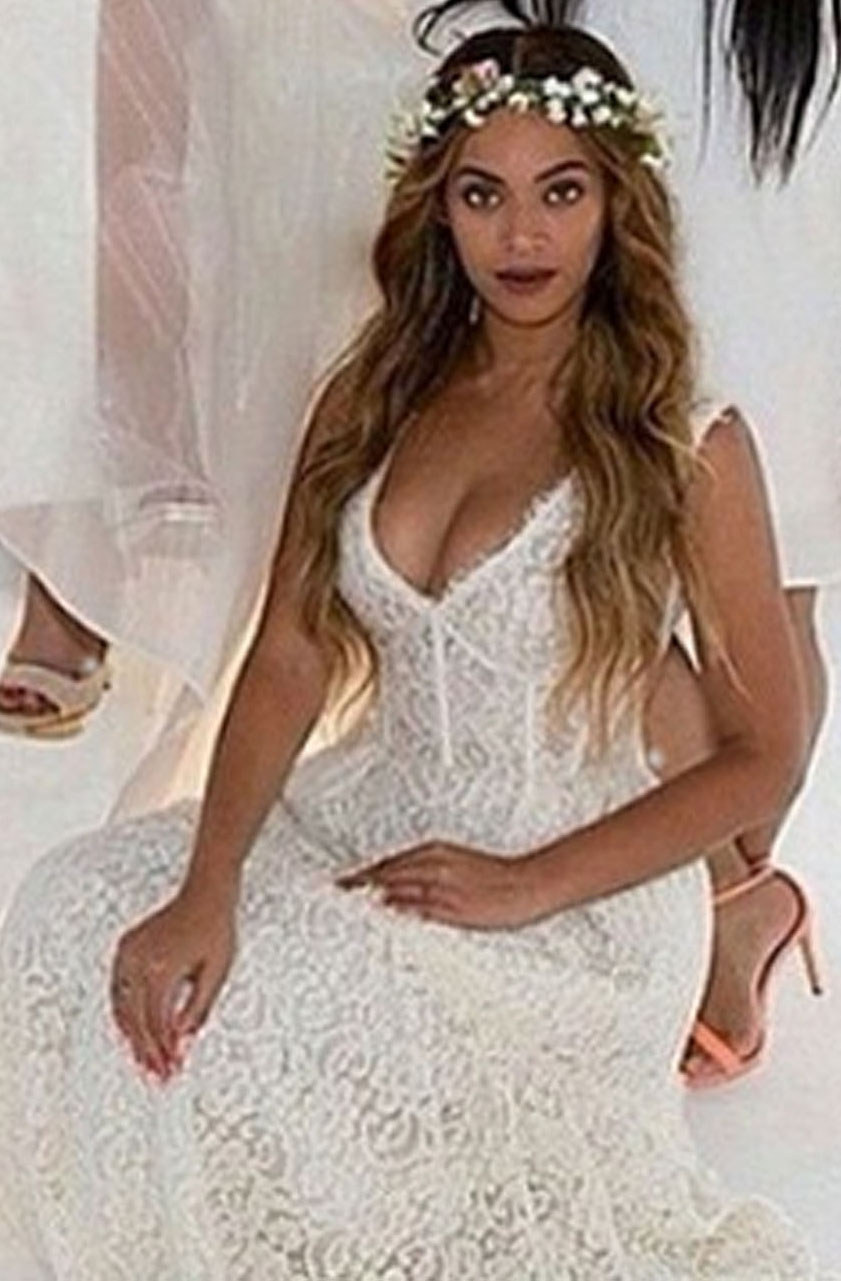 39. Miss Tina is the only woman on this planet that Beyoncé comes second to because that's her mama.
40. Miss Tina literally gave us Beyoncé, making her the baddest bitch on this green Earth.
41. No like really, bow down.
42. Miss Tina really doesn't have to do another thing. "I gave you Beyoncé, you're welcome."
43. Beyoncé's dress would be the tightest.
44. She would get to wear the crown.
45. She would be the only one not wearing red lipstick.
46. But she can do all that though because she's motherfucking Beyoncé.
47. If I were Bianca Lawson you wouldn't be able to tell me anything after this wedding.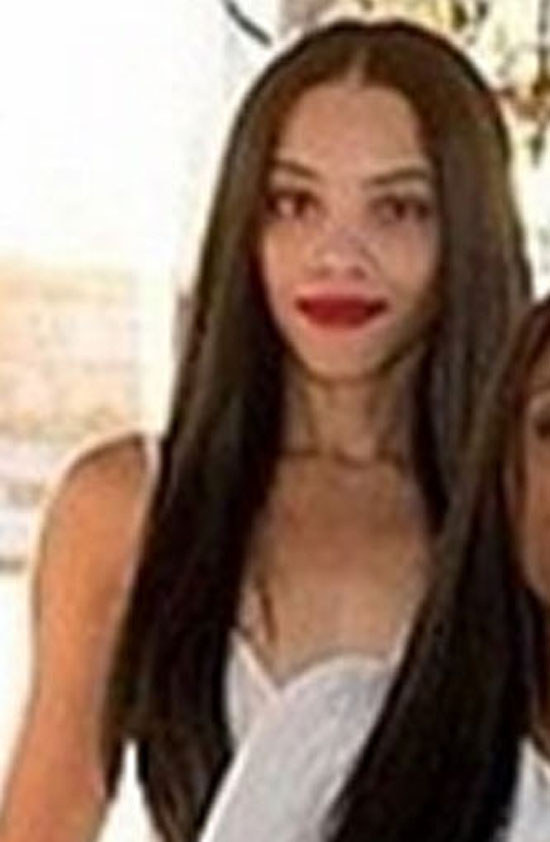 48. Like, excuse me? Do you know who my stepsisters are? Bye!
49. She's Blue Ivy's auntie!

50. She also gets the protection of the Beygency. #winning
51. Also, can we talk about the fact that she's been playing a teenager for over two decades?! Dawson's Creek, Buffy, Save The Last Dance, Pretty Little Liars — IT MAKES NO SENSE!
52. It's like this family just keeps adding on women who never seem to age. You think that was a prerequisite?!
53. We all know she had a sitdown with Richard before the wedding like, "Listen dad don't fuck this up for me."
54. Anyone remember when he married Lisa on Sister, Sister?
55. You can tell by the photo that Bianca hasn't finished her how-to-slay training though. That's why they put her in the back like that.
56. She also fucked up and smiled. We have to teach her to smize. Someone get Tyra on the phone stat.
57. Don't worry B, you'll get it in no time.
58. OMG another B! I'll have to go back to calling her Bianca. There can only be one.
59. You think every time Jay said B at the wedding they both turned around?
60. Angie Beyince is lowkey the luckiest person on the planet.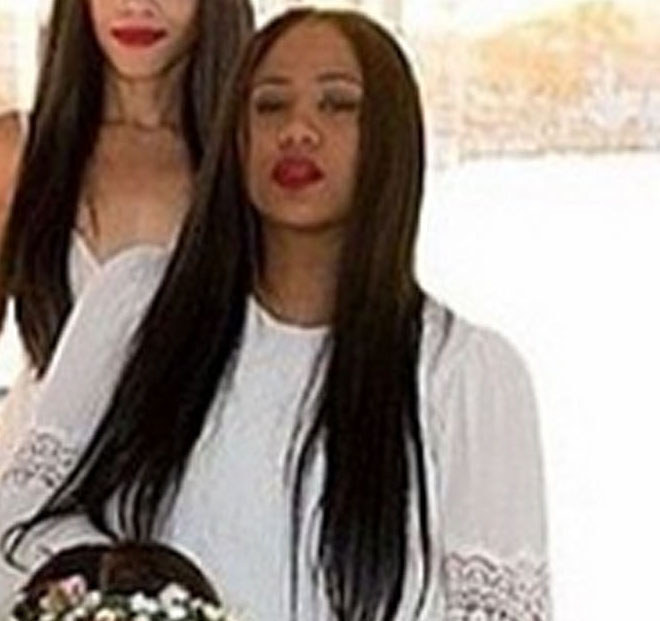 61. She gets to hang out with these women all day, every day.
62. I wonder if she needs an assistant?
63. This photo embodies every girl power song Beyoncé ever made.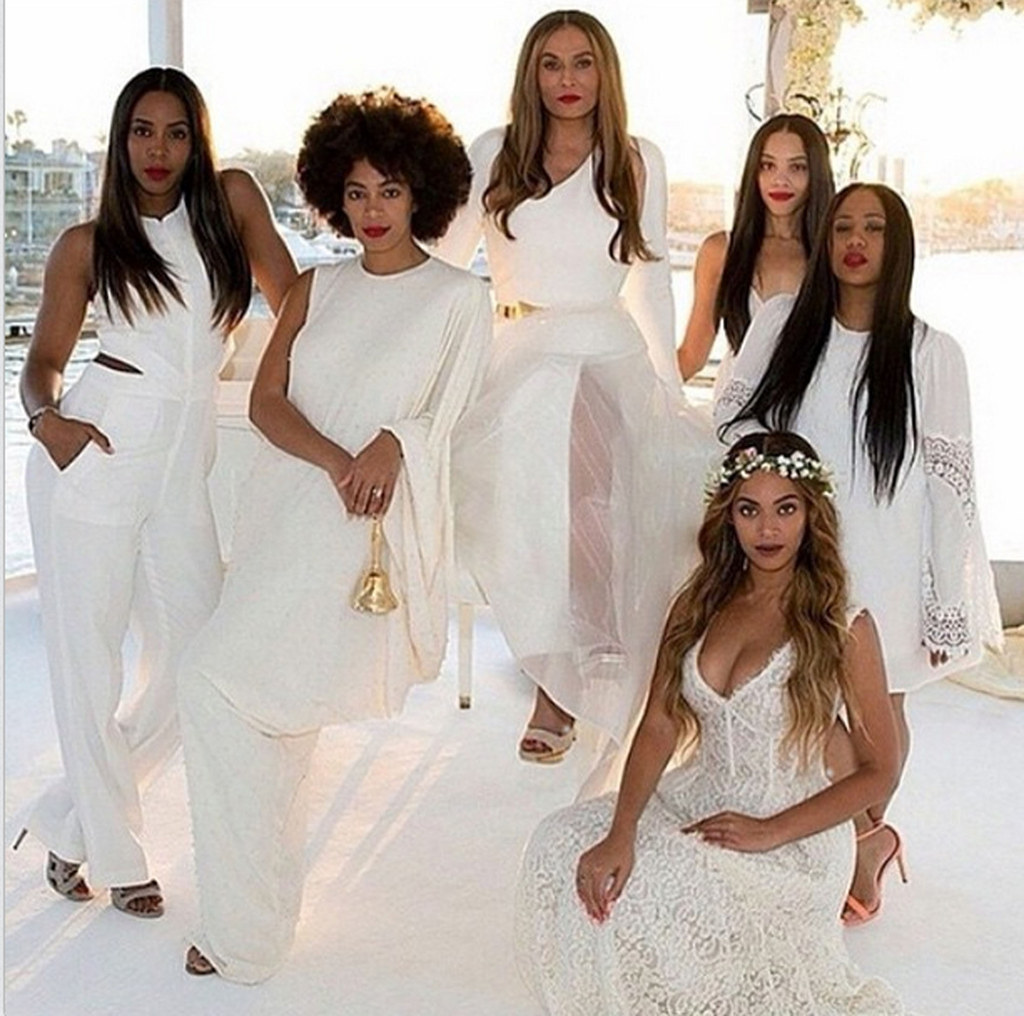 64. Who run the world?! These girls! These girls right here!
65. Matthew put Miss Tina through it and she still came out on top looking better than ever.
66. I know he's somewhere hurt that he messed up.
67. Don't you ever get to thinking you're irreplaceable boo.
68. 'Cause she's a survivor, she's not gon' give up, she's not gon' stop, she's gon' work harder.
69. But that's enough on him because I'm not gonna diss you on the internet — "because my mama taught me better than that!"
70. Miss Tina's glow has been on 1,000 since she started dating Richard Lawson in 2013! See what a good man will do?!
71. Miss Tina's love life should be a lesson to us all. Don't ever give up, y'all. One day you too can effortlessly slay every step of life like these women. Then and only then can you attempt to take a photo this fucking flawless.