So the new Luke Cage poster is out and mmmhoemygawd what an advertisement.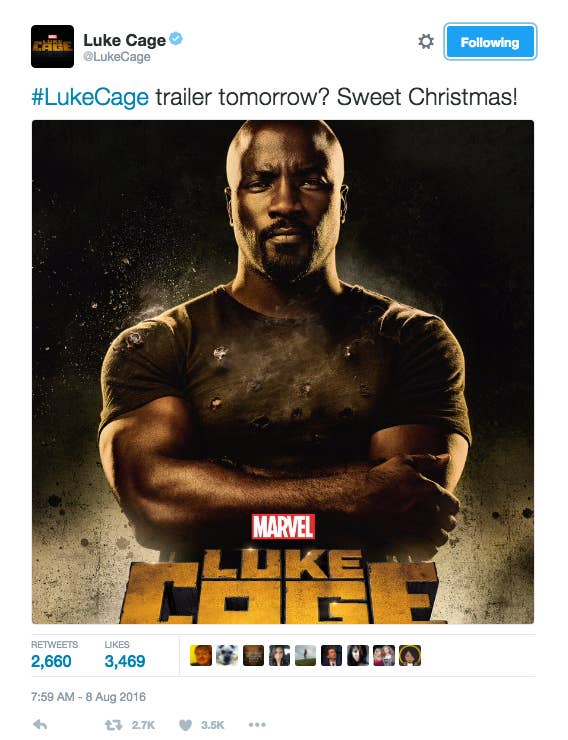 You may recognize Luke Cage (Mike Colter) from Netflix's other Marvel series, Jessica Jones, but now his character has his own show where we get to focus on him and all his beautiful, strong, black badassness.
And this poster is selling alllll of that. I meannn look at the way this fine man is staring into our souls. I'm ready to binge-watch whatever he wants me to.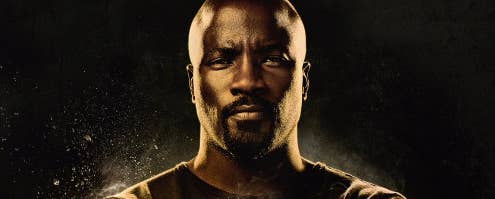 Also, can we just take a moment to appreciate these moisturized dark chocolate biceps? LAWD.

And don't get me started on the fact that the man is bullet proof.
A HOODIE WEARING BULLETPROOF BLACK MAN.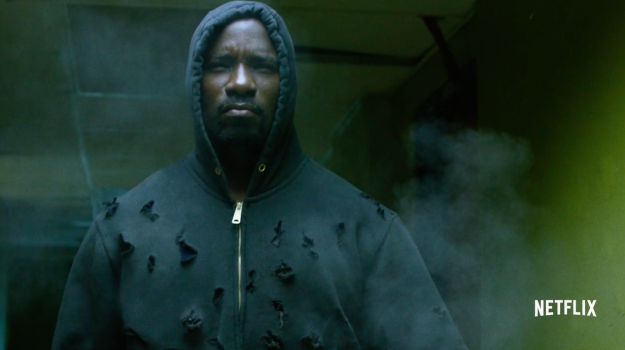 Finally, a superhero I can get behind.
Sept. 30th can't come soon enough. Here's hoping the new trailer dropping tomorrow has a shirtless scene.