I'm afraid to go to bed before midnight.

I check her iTunes page daily.

I check her Vevo page daily.

I check beyonce.com daily.

I check her Instagram daily.

I check her Twitter (even though she never uses it) daily.

I follow @TheBeyHiveTeam because they're usually right.

I get Google alerts for all things Beyoncé.

I have a Tidal subscription.

I've been in "Formation" since February.

I've listened to "Formation" every day since February.

I've watched the "Formation" video every day since February.

I got mad when Elle magazine did a big dramatic countdown just to announce the cover we all knew about already.

I bought a piece of Ivy Park clothing the day it came out.

I use the bee emoji regularly.

I've tweeted at @Beyonce asking when the album is coming/what she's doing.

I've apologized to @Beyonce after questioning her decisions.

I've left an angry Instagram comment under a pic of her living her life while we struggling to stay in Formation.

I started a Beyoncé savings account so I'm always prepared for a surprise anything.

I asked someone for their HBO Go password so I can watch Lemonade this weekend.

I cancelled all my plans for 4.23.16.

I can't stop drinking lemonade.

I bought stock in Lemonade.

I'm drinking lemonade right now.

My blood type = Lemonade.

I don't even like lemonade but I'll drink it if that's what the Queen wants.

I'll be spending the next 6 days questioning if Lemonade is an album, motion picture, or a promo for what I should drink this summer.

I've watched the trailer a few dozen times.

I've watched the trailer starting at stopping frame by frame in an effort to figure out what it's about.

I had a theory about the album release date that included math.

I'm afraid to go places with no wifi.

I'm afraid to put my phone down ever.

I've become withdrawn from regular life activities.
How Stressed Out Does This Goddamn Beyoncé Album Have You?
Do you realize we're on the brink of Beyoncé's Thriller era?! Get it together!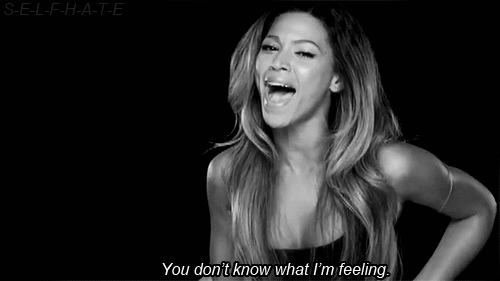 And it's warranted! Being apart of the beyhive is stressful!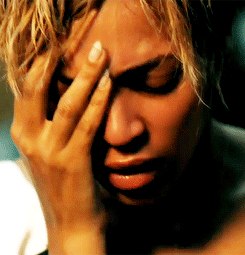 While the power of Beyoncé is strong, don't let it really take you out. You need to be healthy for when the album actually comes out!