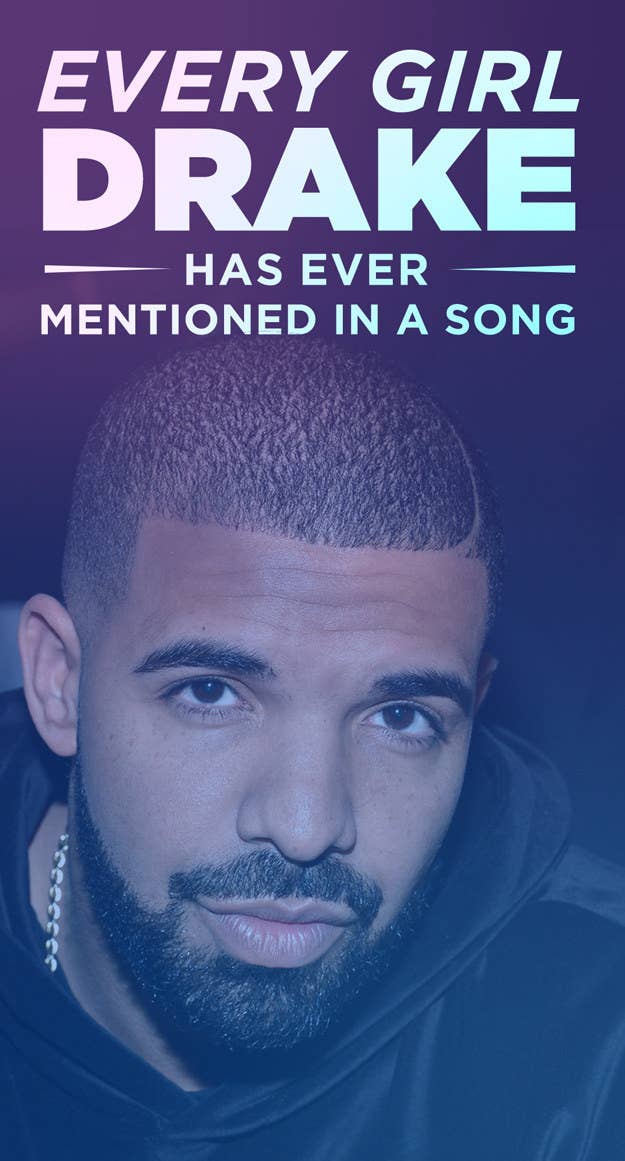 If you're a Drake fan, you know homeboy loves to rap about women. Ex-girlfriends, strippers, family members, random women from the road — the list seems endless.
So, like any good reporter, I decided to get to the bottom of the mystery and crunch the numbers. Three days, five albums, and seventy-six songs later, I realized the list was longer than even I expected. Aubrey wasn't lying when he said he has a really big team, and I need a really big ring (or Pulitzer Prize) for not quitting in the middle of this.
Let's just start with the A's and work our way down. There is...
1. Aaliyah
2. Alisha
3. Ashley (cousin)
4. Biama (cousin)
5. Bria
6. Catya
7. Cece
8. Chyna
9. Courtney
10. Diana (could be a "Dirty Diana" reference, but you never know with him)
11. Ellen
12. Ericka (cousin)
13. Ericka Lee ("Marvin's Room" voicemail)
14. Evelyn (grandma)
15. His babysitter who he ended up having sex with later on in life
16. His ex who asked him where he's moving when he replied "onto better things"
17. His ex who goes to Georgia State where tuition is handled by some random n****a who lives in Atlanta who she only sees when she feels obligated
18. His ex-girl who's the female version of him
19. His famous girlfriend whose ass keep getting thicker than a plot does
20. Jada Pinkett
21. Jade
22. Julia (cousin)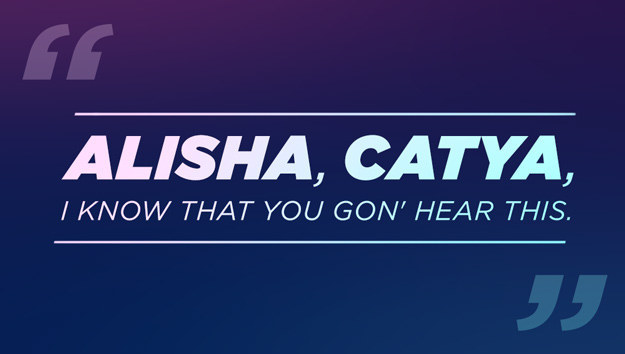 23. Karrueche
24. Keyshia Cole
25. Lisa Bonet ("Zoe mama")
26. Lissa
27. Madonna
28. Maliah
29. Marilyn Monroes
30. Mrs. Fields
31. Nebby
32. Nicki Minaj
33. Paris Morton
34. Penny Lane
35. Porscha
36. Sandi (mom)
37. Serena
38. Shorty up on Glengrove who loves when he catches his tempo
39. Summer
40. Summer P. (Same Summer? Lord knows.)
41. Tammy
42. Tasha (cousin)
43. Tatyana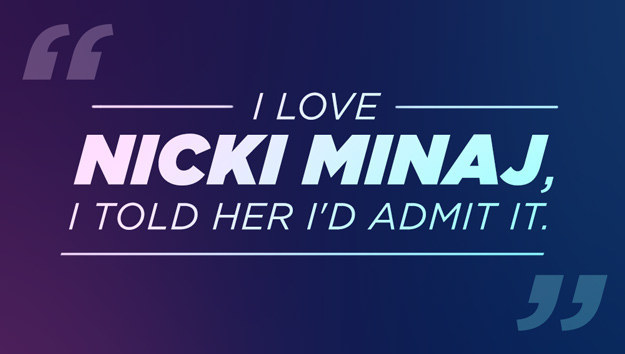 44. The 305 stripper whose hustle never goes unnoticed
45. The 305 stripper's best friend who bartends
46. The 305 stripper whose mama who used to live at church on Sundays
47. The 305 stripper whose roommate has good credit
48. The Spanish girl from uptown New York City who love him like he's Aventura
49. The brand-new girl with a brand-new boob job (stitches still showing)
50. The centerfold whose text he didn't reply to
51. The ex he gave all his emotional baggage to carry
52. The ex he wanted to marry who is a wedding planner in Atlanta
53. The fitness trainer his mom is trying to hook him up with
54. The flower child, beautiful child, he's in her zone
55. The girl from Lucky Strike who didn't love him
56. The girl from the jungle (a neighborhood in Canada)
57. The girl from the South who used to dance in Texas but now cleans his house
58. The girl he should propose to but is just a little too perfect, a little too worth it
59. The girl he tells not to go get married or engaged because he can't lose her
60. The girl he thought was the girl of his dreams from the strip club (he was wrong, tho)
61. The girl he trusted who set him up
62. The girl he used to sleep with on the floor when she lived in the basement
63. The girl he's dating who's making triple what he's making
64. The girl he's with in all them magazines
65. The girl he's with whose ass is so big that it's partly embarrassing
66. The girl his uncle told him drives his whip like it's hers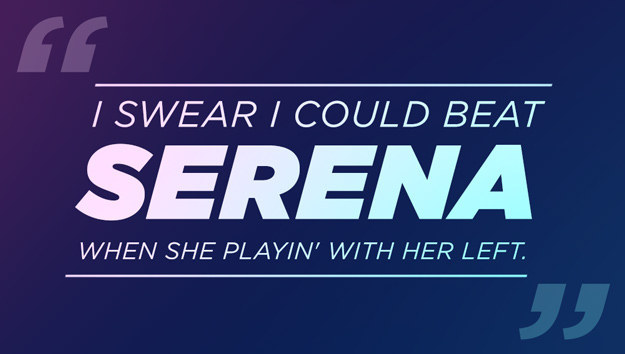 67. The girl who he wants to save but is a danger to his health because she wants to be somebody else
68. The girl everything that he writes is either for or about, so he can always be with her when he's without her (all of the women above, then?)
69. The girl who he's telling to go back to her unstable ex because they're a perfect match
70. The girl who misses the old Drake
71. The girl who sounds so smart like she graduated college like she went to Yale but she probably went to Howard
72. The girl who will sleep with nobody but him (if you ask her, she'll admit it)
73. The girl whose age her boyfriend needs to stop acting like (Kylie Jenner)
74. The girl who's still the one that he adores, the one that would tell him with no hesitation, "It's yours"
75. The stripper who he was waiting for at St. Regis up on Briar Oaks because he had some shit for her to come get
76. The stripper whose people should have nothing to say because she's done it her way
77. The (aforementioned) stripper's girlfriends who tell her that she does the right thing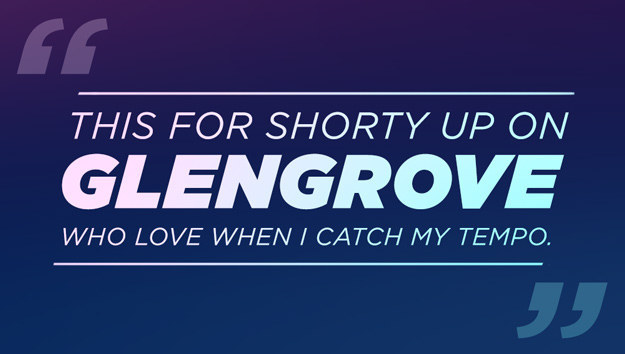 78. The student who works weekends in the city who he keeps telling to take her fucking heels off and work it, babe
79. The woman he messed with unprotected who text him saying she wish she would've kept it
80. The woman who he was lying next to when he got the aforementioned text and read it
81. The woman who told him to "kiss me like you miss me, fuck me like you hate me, and when you're fucking someone else just fuck her like she ain't me"
82. The women he has living off him whose hotel and flights he's ashamed he's paid for
83. Whichever of his main things told him "take a deep breath, you're too worried about being the best out"
84. Whoever's babymama he took a picture with who he hopes frames it
85. Whoever's girlfriend he knows well, just not in public
86. Whoever's girlfriend was at Drake's house for three days because she got too attached
87. Winnie (Harlow)
88. Zoe (Kravitz)
Grand total: 88 WOMEN! Oh, Drake.