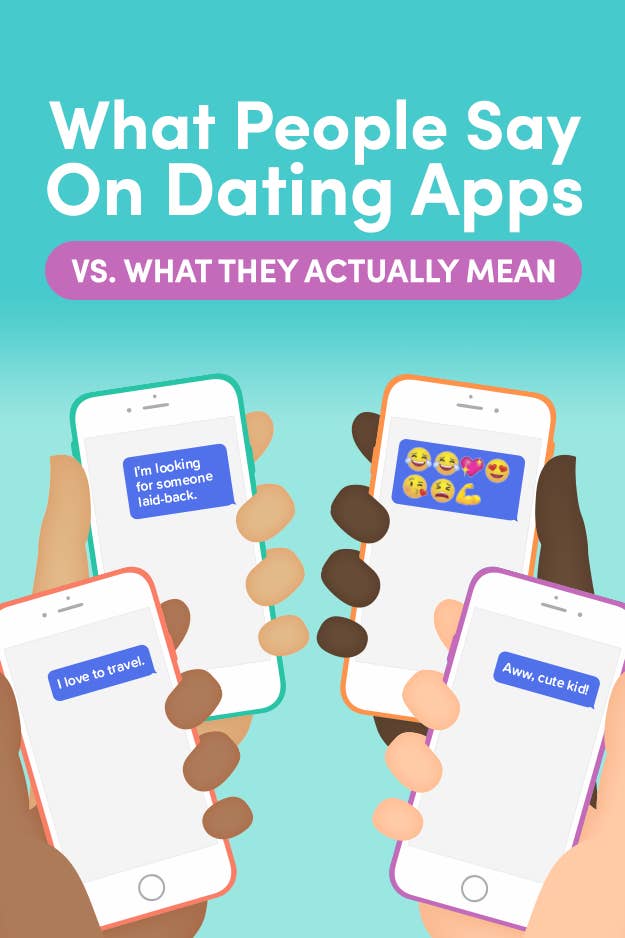 Navigating the murky waters of dating apps can be tough — especially when people rarely say what they mean.
THANKFULLY, I have taken it upon myself to decode some of the most common phrases used on dating apps! Here's to hoping this clears up any miscommunications!!!!!! 💁
1.
"Do you have Insta?"
TRANSLATION: "I can't tell if you're cute or not so I need to see more pics."
2.
"What does [occupation] do day-to-day?"
TRANSLATION: "Your job sounds fake, but okay."
3.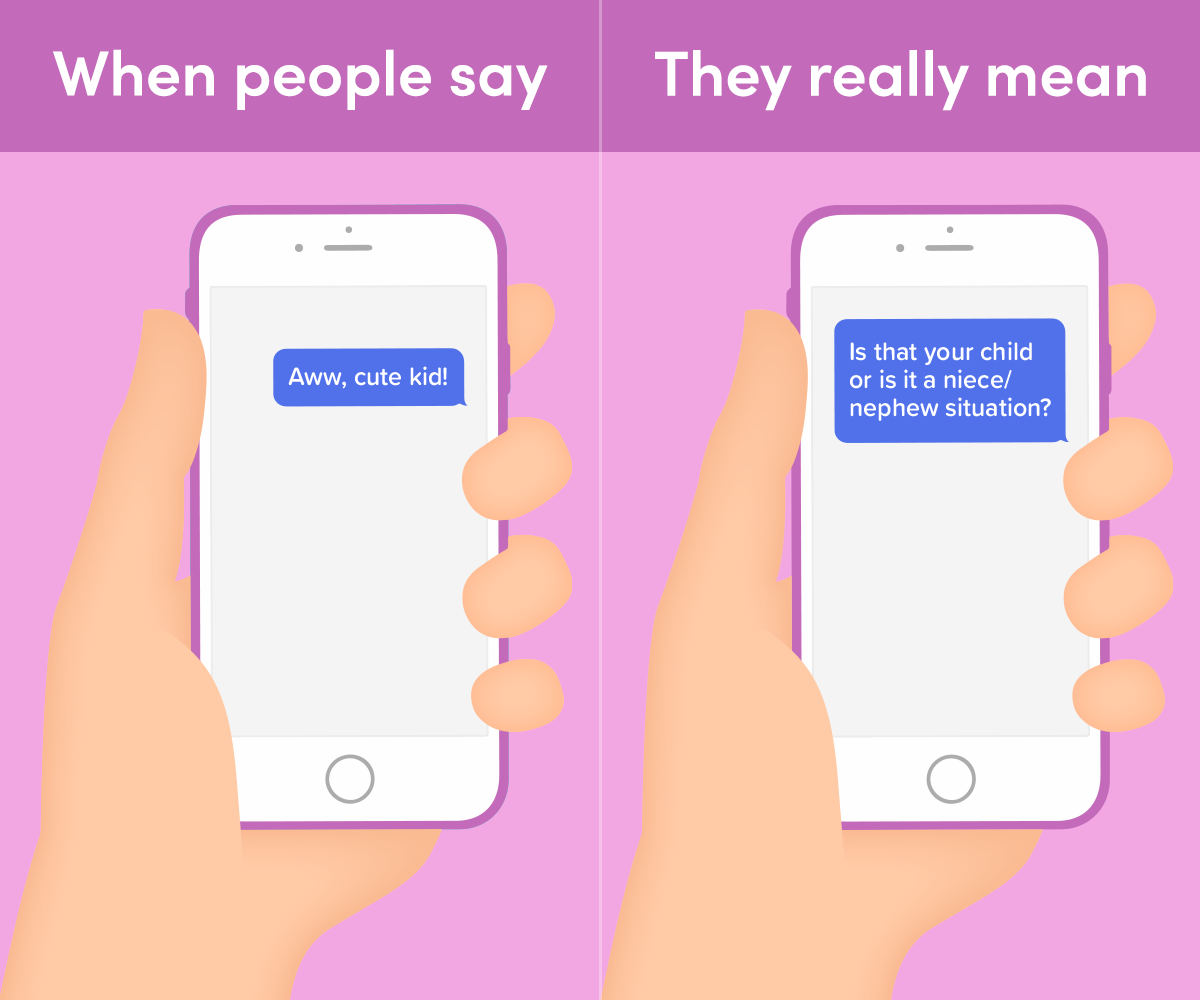 4.
"Let's just be spontaneous."
TRANSLATION: "I'm never gonna set up a concrete plan with you, however I won't hesitate to drunkenly hit you up on a Thursday at 3 a.m."
5.
"Heyyyyyyyyy"
TRANSLATION: "The number of Y's directly correlates to how many weeks it's been since I last got laid."
6.
"Hey"
TRANSLATION: "I HAVE NO IDEA HOW TO START THIS CONVERSATION SO I'M JUST GONNA GO FOR IT AND NOT OVERTHINK IT AND HOPEFULLY THEY'LL RESPOND WITH SOMETHING WITTY AND CUTE AND —"
7.
"When's your birthday?"
TRANSLATION: "I'm about to plug all this shit into Cafe Astrology and find out our astrological compatibility before we meet in person. Also, you better not be a Gemini."
8.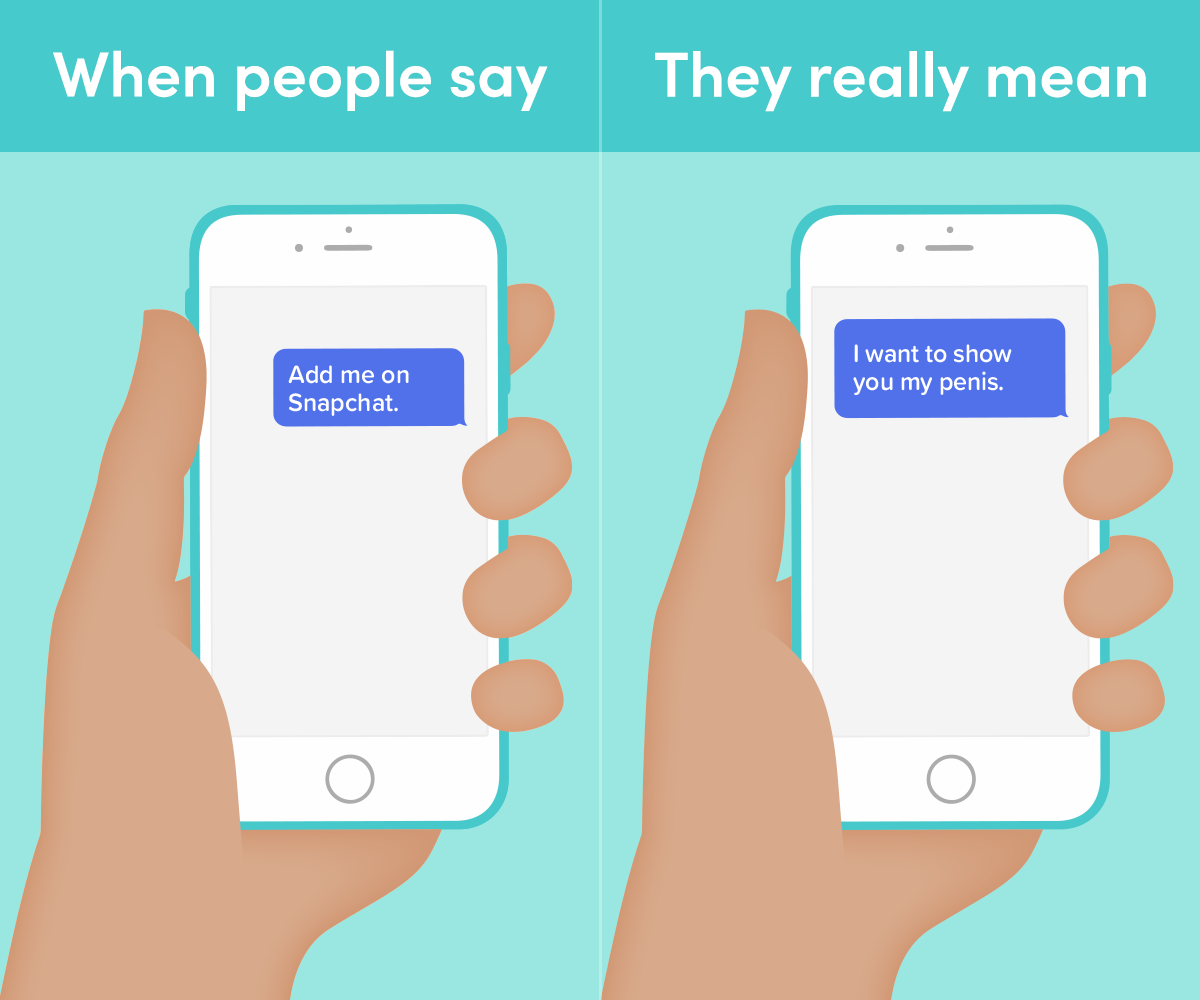 9.
"Looking for a tour guide ;)"
TRANSLATION: "I'm visiting for a few days and am NOT looking for a tour guide."
10.
"This app sucks."
TRANSLATION: "WHY AM I STILL SINGLE?!?!?!?!"
11.
"I wish we could cuddle..."
TRANSLATION: ".....................and by cuddle I mean have a lot of sex. Just making sure that was clear."
12.
"We'll get along great if you don't do [this], [this], or [that]!"
TRANSLATION: "I am quite literally the worst!!!"
13.
14.
"You probably can't handle me ;)"
TRANSLATION: "I'M A LEO!!!!!!!!"
15.
"I'm just an old-fashioned gentleman."
TRANSLATION: "Here's a pic of me holding a trout and BTW I will yell at you in public."
16.
"I rarely ever check this app."
TRANSLATION: "I check this app very regularly and will respond to you at lightning speed."
17.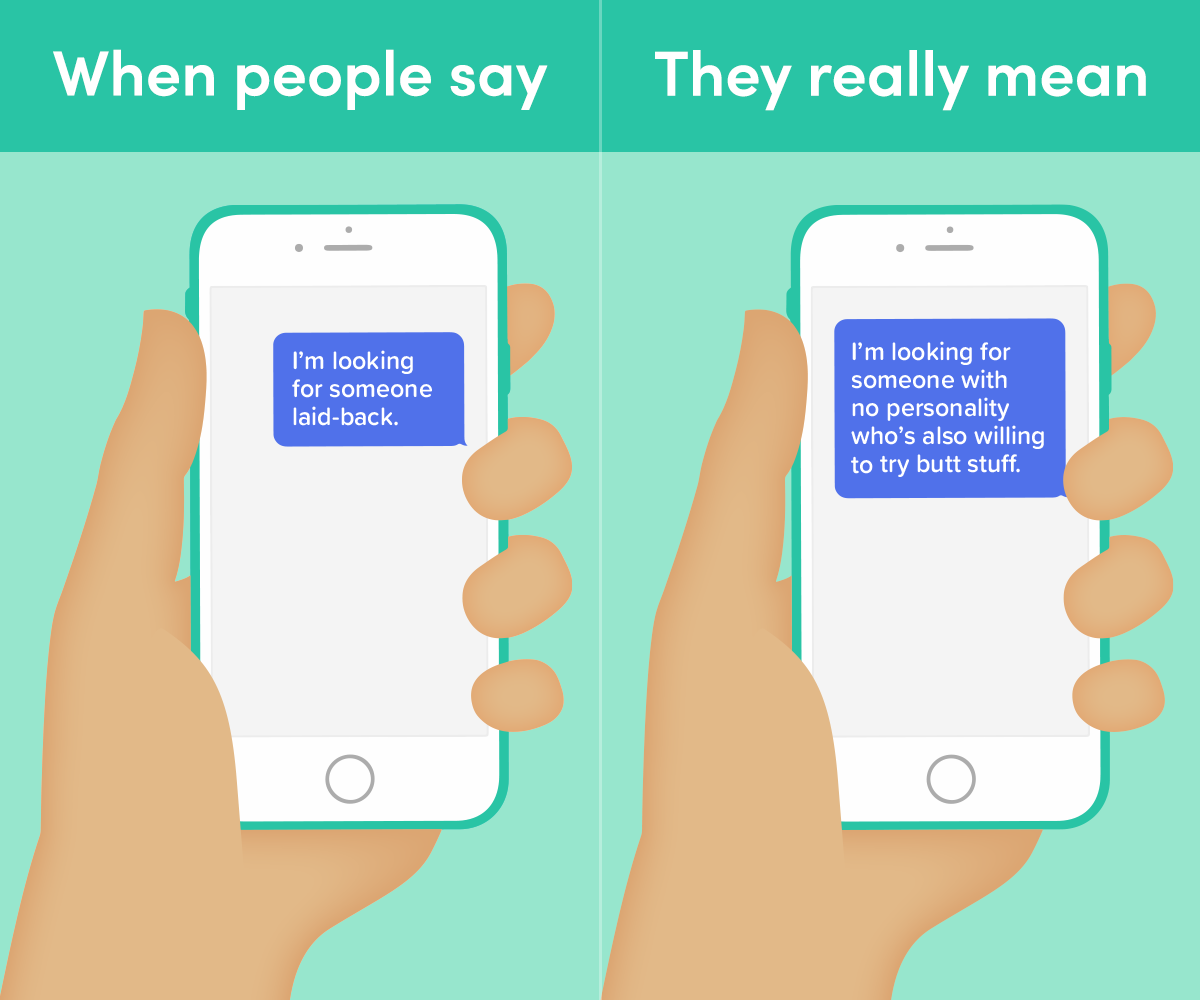 18.
"I'm just a normal, easy-going gal."
TRANSLATION: "I will willingly try butt stuff."
19.
"I work at a startup."
TRANSLATION: "I live off of my parents' money, wear sweatpants everyday, and confidently refer to myself as an 'entrepreneur.'"
20.
"I don't want someone who starts drama."
TRANSLATION: "Starting drama is exclusively MY 👏 JOB. 👏"
21.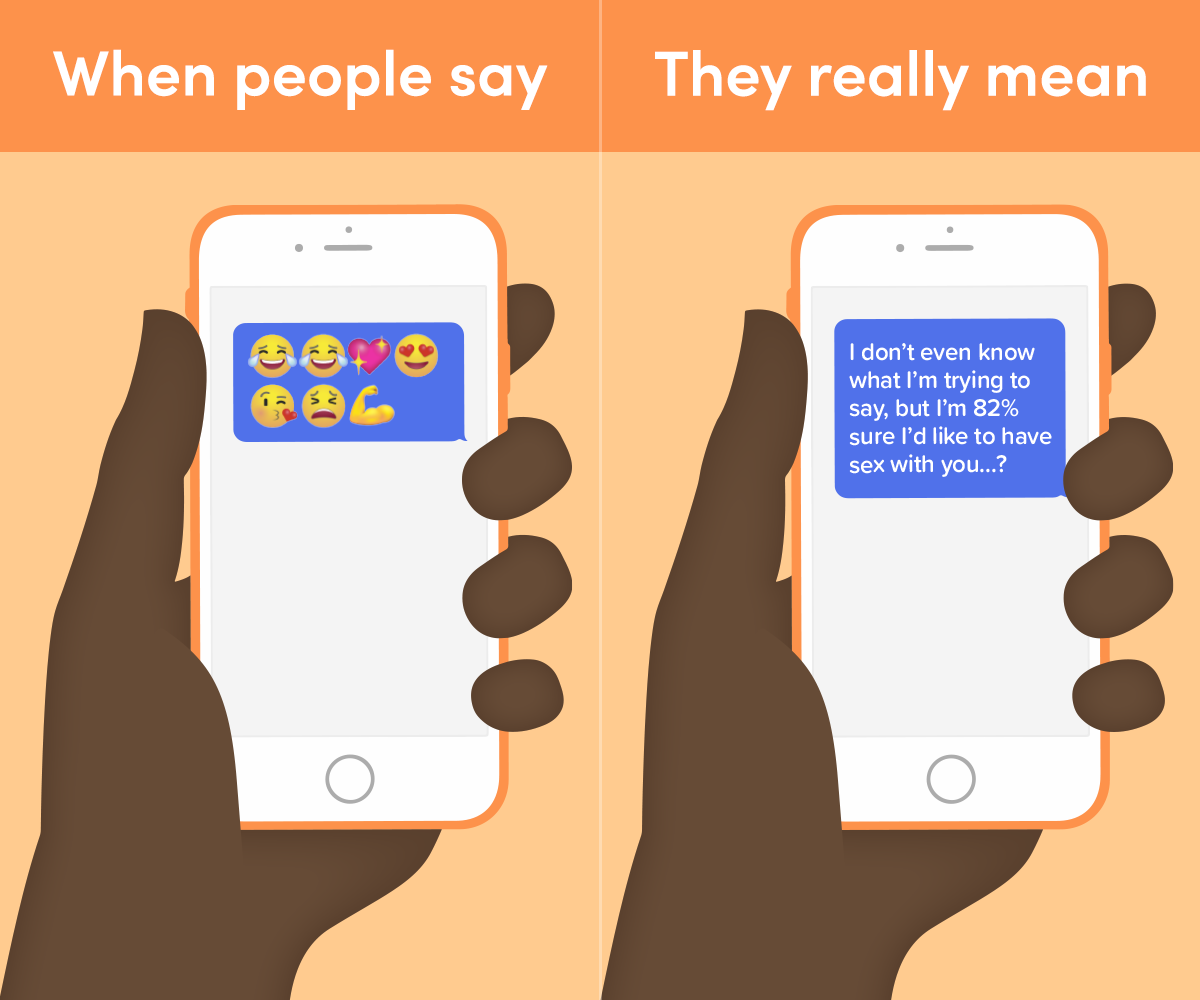 22.
"I'm not like the other guys on here."
TRANSLATION: "PLS LEMME PIPE IT!!!!!!"
Hope this clarified things for ya, but if I missed any common sayings, please comment them below and we can decode them together!!!!!!