So at this point, basically everyone who's under the age of 27 has heard of "cottagecore," a Gen Z TikTok aesthetic that's all about baking, peaceful countryside living, and witchcraft.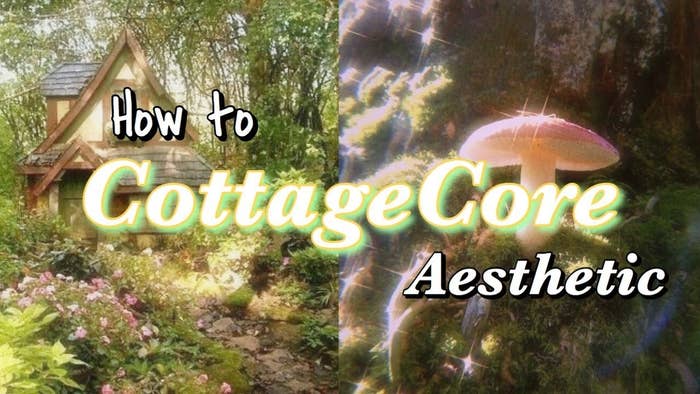 And right now, we're gonna focus on one of my personal favorites: CLUTTERCORE.
Basically, cluttercore is Marie Kondo's waking nightmare — it's like dark academia meets cottagecore meets light-to-moderate hoarding!
So right now you might be thinking, So, wait, what exactly is the difference between cluttercore and hoarding?
Well, I thought that this Twitter user summed it up pretty well by calling cluttercore "an organized mess" that feels "like a big surrounding hug."
Cluttercore is all about honoring the little things you love. Like, imagine walking into a hole-in-the-wall antiques shop on a rainy day and you just immediately feel all warm and cozy. That's cluttercore!!!
But really, you can make cluttercore as haunted or not haunted as you'd like. Just proudly display your favorite stuff in a loud, unapologetic way that makes you feel happy and comfy in your space!
So TL;DR, if you're someone who finds sentimental meaning in every little thing, you might wanna consider a quarantine cluttercore room makeover.
Minimalism is over. Time to FILL 👏 YOUR 👏 HOME 👏 TO 👏 THE 👏 BRIM 👏 WITH 👏 THINGS 👏 YOU 👏 LOVE!!!!!!!!!!!!!!!!!!!!!!!!!!! 👏