15 Really Good Things From This Week I Firmly Believe Everyone Should Know About
The serotonin levels in this post are astronomical.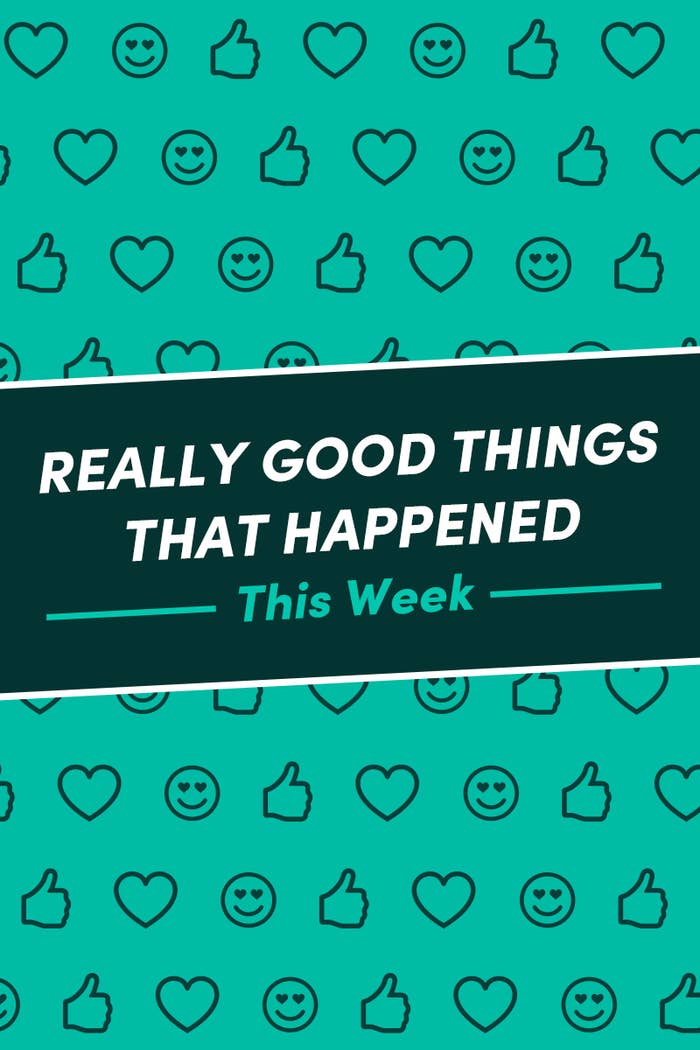 1.
This week, THESE LITTERMATES REUNITED!!!!!!!!!!!!!!!
2.
This guy made perhaps *THE* most wholesome YouTube channel of all time!!!!!!!
3.
This person entertained themselves with the varying expressions of their birb:
4.
This lil' kitters exemplified peak peace and relaxation:
5.
This kid wrote this adorably formal complaint:
6.
This student had a socially distanced drive-by graduation and said goodbye to all of his teachers!!!
7.
This kitters got the dog BFF of their dreams!!!!!!!
8.
These guys GAVE 👏 US 👏 THE 👏 CONTENT 👏 WE 👏 SIGNED 👏 UP 👏 FOR!!!!!!! 👏
9.
Wholesome QUEEN Tabitha Brown gave us a great pep talk on following our dreams!!!!!!! 😭😭😭
10.
AUSTRALIAN DOLPHINS CAME BEARING GIFTS?!?!?!?
11.
Chloe here executed The Kissies™ via foot rest!!!
12.
This kid TOOK 👏 US 👏 TO 👏 CHURCH 👏 while working on the computer:
13.
Kyle here offered some reassuring advice to any seniors who are bummed about not having a graduation:
14.
This guy made his cat a TIKI BAR!!!!!!
15.
And lastly, Baxter here turned 16!!!!!! HAPPY BIRTHDAY, BAXTER!!!!!!!!! 💖💖💖