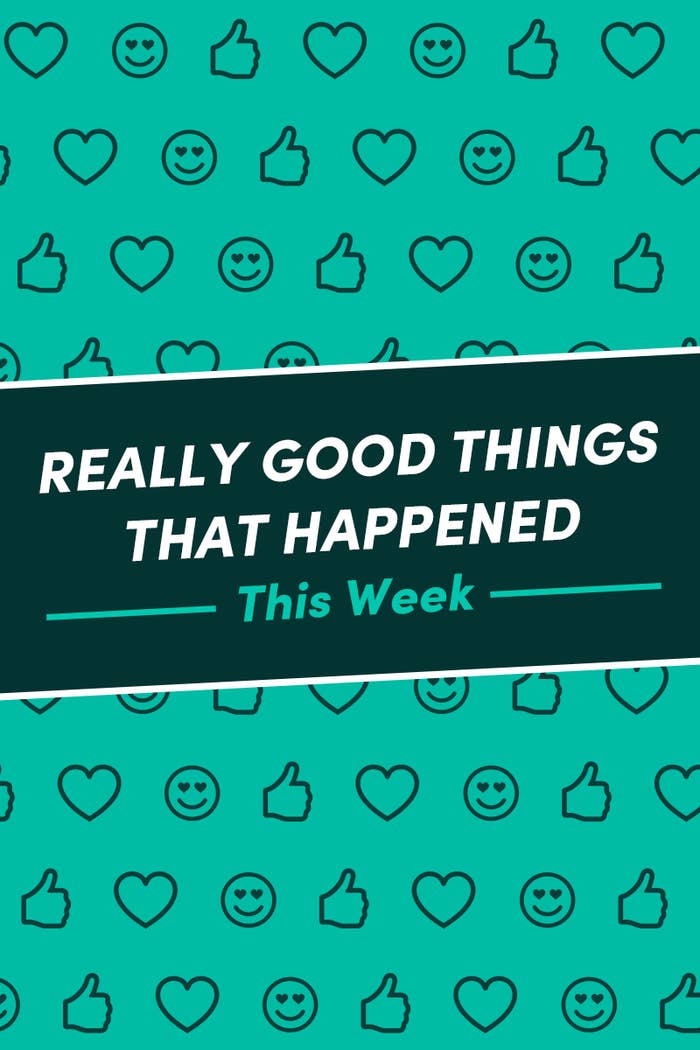 1.
This week, a ~little miracle~ happened while this woman made dinner:
2.
This cyoot lil' rat proved to have *quite* the artistic ability!!!!!!
3.
Kylie Jenner shared this ADORABLE video of Stormi, and suddenly I crave motherhood??????
4.
This girl redid her balcony and gave it a very literal glow-up:
5.
This lil' kitters finally warmed up to his dad!!!!!!
6.
THIS SWEET BOYE WAS SO GOOD AND PATIENT!!!!!!!!!!!!!!
7.
This bird befriended an avocado 😌:
8.
This grandma gave all of her daughters the *best* Mother's Day gift of — debatably — all time:
9.
THE 👏 EARTH 👏 IS 👏 HEALING!!!!!!! 👏
10.
This bb chef made PIZZA!!!!!!!!!!!!!!
11.
This precious dad made sure his daughter didn't spend her quarantined birthday alone!!! 😭😭😭
12.
This family of geese crossed the road!!!
13.
This queen graduated from college and knew her parents were with her in spirit! 😭😭😭😭😭😭😭😭😭
14.
Everyone just kinda let this plant do its thing and get some sun.....I love that:
15.
THIS KID OFFERED TO DOGSIT THIS PUPPER AND I'M—!!!!!!!!!!
16.
And lastly, I'll just leave you with this wholesome message from Snoop 😌: