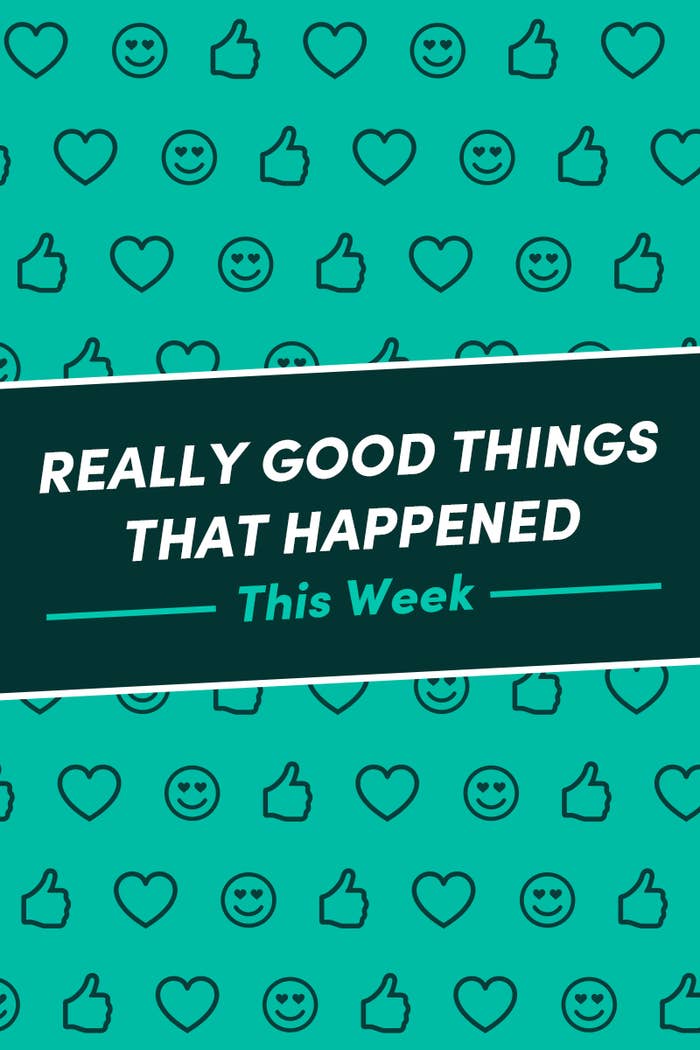 1.
This week, this hungry kitters ate some watermelon!!!
2.
This lil' nug got their very own living space!!!!!!!!!
3.
This beauty got the last laugh:
4.
This block of New Yorkers enjoyed some wholesome ~socially distanced~ fun!!!
6.
This bb goat sat next to his friend in a bed of flowers!!!!!!
7.
This woman invented a new kind of face mask:
8.
This lingerie brand verbally annihilated their binary-obsessed trolls!!!!!!!!
9.
This BIG BOYE™ was adorably hospitable:
10.
This kid's proud dad was, indeed, very, very proud of his son!!! 😭😭😭
11.
These cows were *quite* pleased with their new barnyard brushies!!!!!!!!!
12.
Let's just say this dad was "proud" of his son for hitting his first home run:
13.
And lastly, they kiss!!! 💖💖💖