14 Really, Really, Really, Really Good Things That Happened This Week
It's official: I love everything now!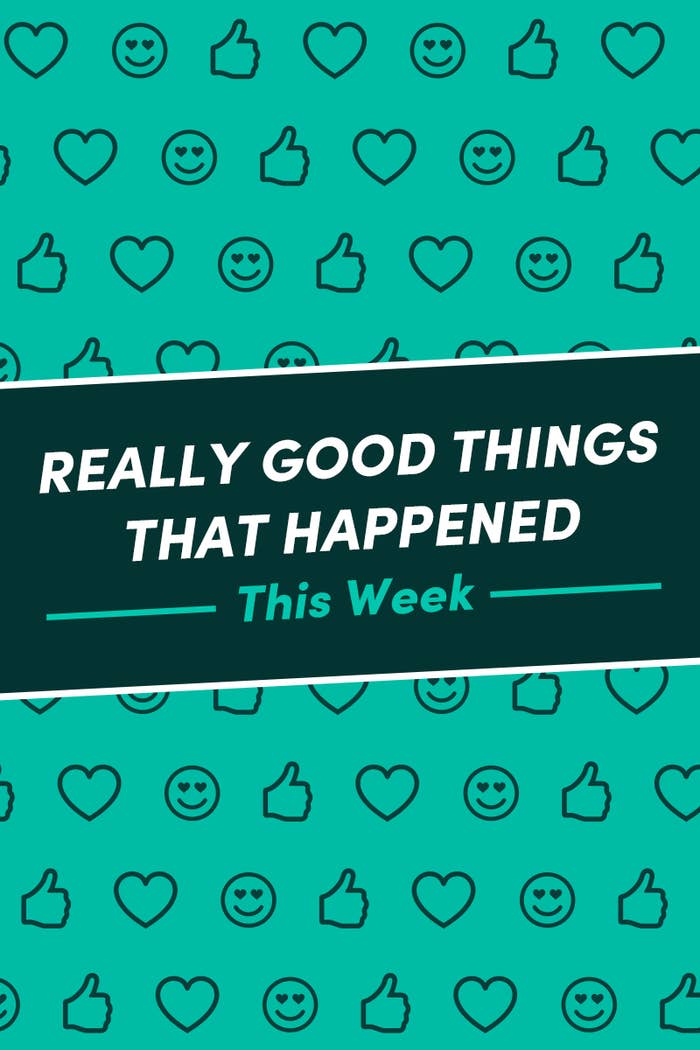 1.
This week, a Belgian dogini surveyed his tranquil canal:
2.
This animator's "one day" FINALLY became "day one"!!!!!! 😭😭😭
3.
THIS 👏 MOM 👏 SAVED 👏 A 👏 LIL' 👏 LAMB!!!!!!!! 👏
4.
This mom naming pop stars fueled us in ways never thought possible:
5.
This girl was reminded that she deserves ~EVERYTHING~!!!!!!
6.
This little boy and his dad were reunited after five months apart!!!!!!!
8.
KATY PERRY ANNOUNCED THAT SHE'S PREGNANT!!!!!!!!!!!!
9.
This boy got a makeup palette for his birthday because 1) f*ck gender roles, and 2) HE DESERVED IT!!!!!!!! 💖💖💖
10.
This good boye did a PROTECC:
11.
This mom and daughter BROKE 👏 IT 👏 DOWN!!! 👏
12.
The two lil' squeakers fit, so they did — indeed — sit:
13.
These guys enjoyed a good ol' couch snug:
14.
And lastly, with this being a leap year, hospitals welcoming Leap Day babies in the cutest way possible!!!!!!!!